Finally, we witnessed how the fight between the two-menace ended. If Lolong wouldn't step in the fight then either of them will definitely die. Also, the last chapter unveiled a glimpse of Lolong's strength. He showed us why he's called the most powerful gladiator in Purgatory. However, the question here arises, will Nicolas and Akoya listen to Lolong or will they continue their fights?
In our opinion, the answer is No. If that's so, it means they will have to face Lolong. Even Nicolas may think twice before engaging with him, but Akoya will definitely attack him and we know the results. It will also interesting to see how Lolong will break their fighting spirit. The Kengan Team has also felt the vibe of the most powerful gladiator. Now the next chapter will reveal the result of Round 9. So, what it will be? Is it in Kengan's or in Purgatory's favor? Let's discuss.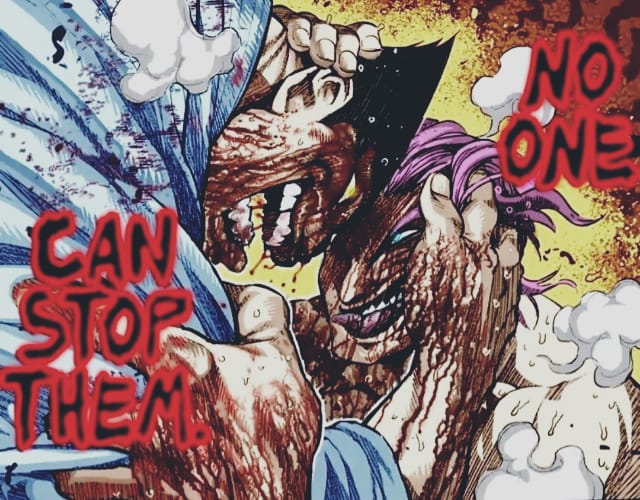 Kengan Omega Chapter 109 Spoilers-
Kengan Omega Chapter 109 is going to be one of the most exciting chapters till now. This result will decide the future of both teams. As we have already seen, from the beginning of the match, Nicolas was the one who didn't listen to Alisa. He broke the Purgatory rules twice, also at the end the first one who attacked was Nicolas, therefore many fans are assuming that the results will be in Akoya's favor.
However, remember that Toyoda Idemitsu has already listened to Nogi's idea of drawing the fighters at the same time. So, there is no way he will legitimately make this into a win for Kengan. Hence, in our point of view, it will be a draw. So, that means there may be chances of the 14th match. And if that so, Purgatory will probably call one from the outside because this team is the current top 13 strongest gladiators. Maybe they will select someone from their backup fighters.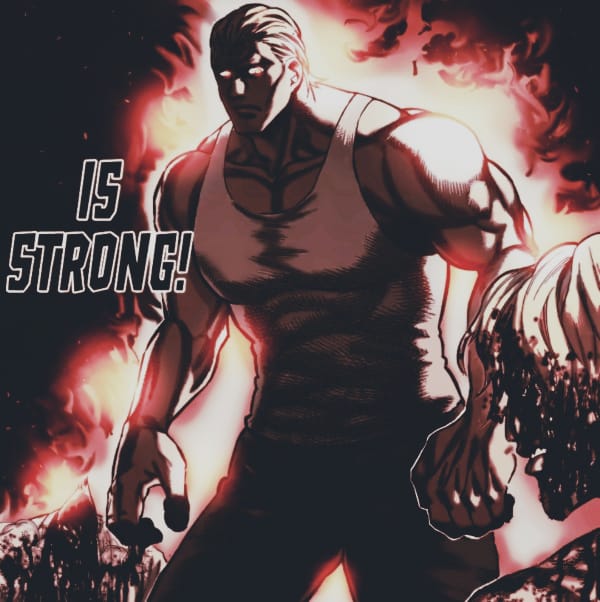 On the other hand, the Kengan Team has many options. There are many Kengan fighters currently present in this tournament. According to the fans, either Kuroki Gensai or Kiryu Setsuna will fight the 14th round. But as we all know; Kuroki doesn't fight without any motives and there is no way that Yamashita and Ohma will trust Kiryu again. Therefore, there is the slightest possibility of Cosmo's entry too. Finally, the raw scans of Chapter 109 are out.
According to the raw scans, both Akoya and Nicolas will try to attack Lolong. But Lolong will take down both of them.
Nicolas will lost his conscious and Akoya will be grabbed by Rihito.
Ohma and Medel will also appear on the ring. When the situation will be in control every one will move to their respective places.
The next round will be fight between Nitoku and Liu Dongcheng. Liu is one of the Three Demon Fist, also known as Serpent.
After this scene, everyone is now predicting that Ohma will fight with Lolong in the last round.
Here, we have inserted the raw scans of Kengan Omega Chapter 109.
---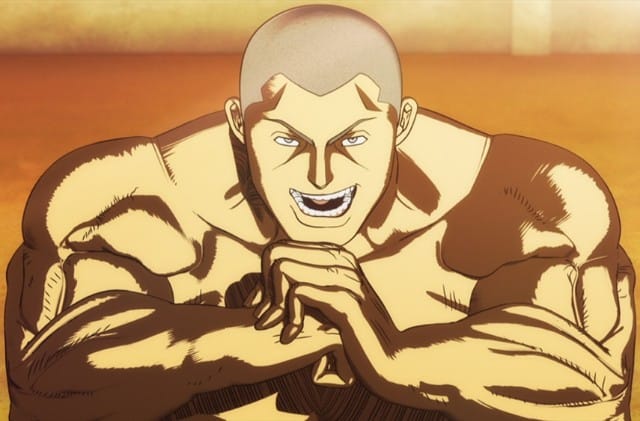 Must Read – Top 20 Strongest Fighters in Kengan Ashura Series Ranked
---
Kengan Omega Chapter 109 Release Date-
Kengan Omega is a weekly scheduled Seinen Manga and Chapter 108 released this week. Hence, Kengan Omega Chapter 109 will air next week on May 13, 2021. The next chapter will display the outcome of Round 9. Also in the next chapter, we may witness the fight between Akoya and Lolong too.
Where to Read Kengan Omega Chapter 109-
We highly recommend fans read Kengan Omega from the official website of Hokuto no Gun. Many private websites also surface the chapters but there are many mistakes and misarrangements of the images in them. We will back with another spoiler article. Till then stay tuned with us.
---
Follow us on Twitter for more post-updates.
Also Read –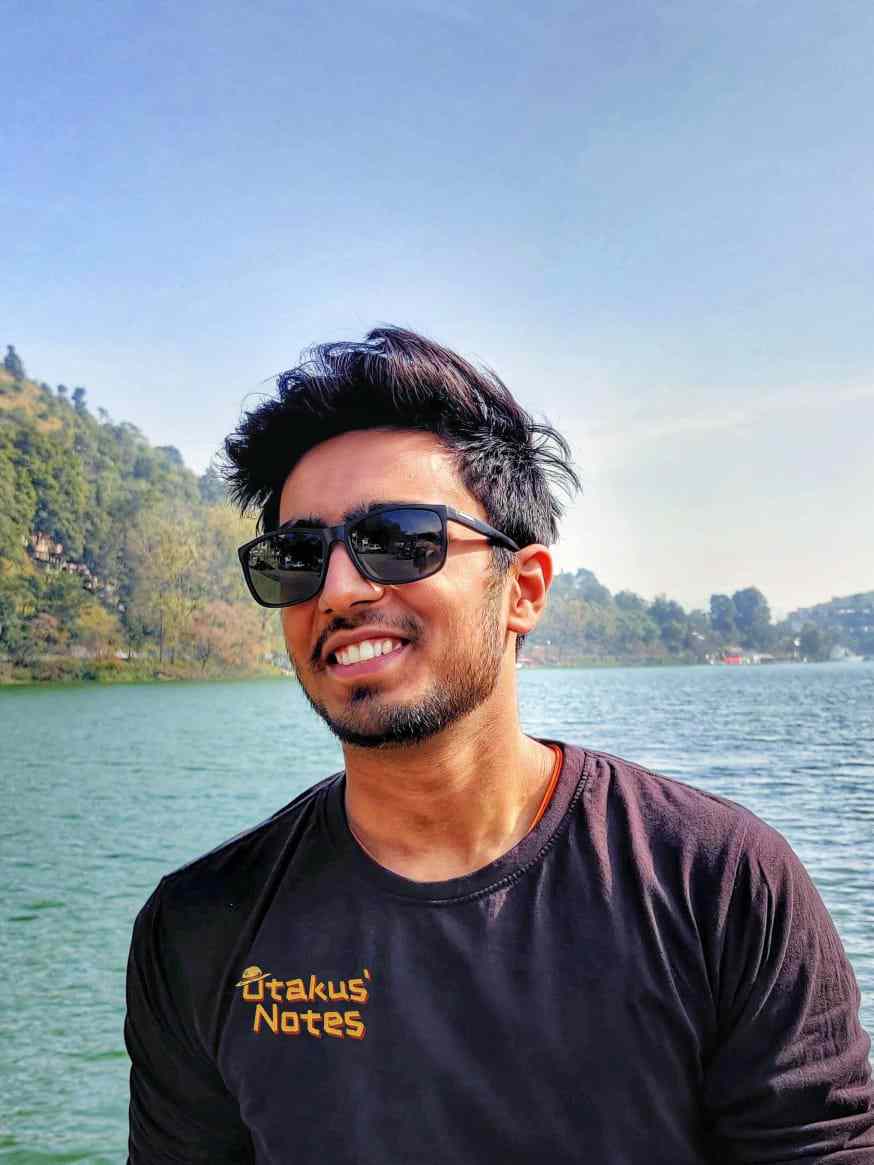 Engineering edified me dreams' propelling. And being an Otaku, a superlative dream of mine engulfs experiencing anime to its deepest quintessence and inditing my perspective towards it. Ultimately, anime blogging carved a path towards my desire and made me stand up to you.