Finally, the chapter has unveiled the past of Nicolas Le Banner. The fact is, the original Nicolas Le Banner was dead long ago, and the one in the Purgatory is his unit mate Jeanluc. On that tragic night, Jeanluc was the one who killed everyone, including his own self-image, and has changed himself into Nicolas Le Banner. Kengan Omega Chapter 107 will reveal the continuation of Jeanluc's past.
Round 9 has come to its climax, where Nicolas has the upper hand. As justified by Kanoh, Nicolas' technique has an advantage for a special defense opponent like Akoya. Nicolas is directly attacking the nerves of the opponents, which paralyzes that part of the body for 10 to 40 seconds. In the end, he directly landed a consecutive attack on Akoya's chest, paralyzing his heart and left lung. So, how will Akoya manage to survive this fight?
Kengan Omega Chapter 107 Spoilers-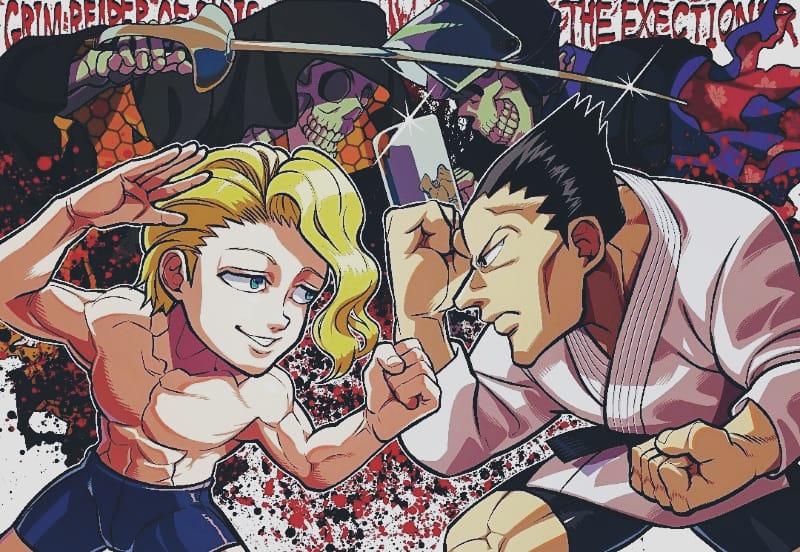 From the beginning of Round 9, The Executioner is at a disadvantage against the Grim Reaper. It's true that based on reflexes on one can beat Akoya, but here Nicolas has explained to everyone the advantage of the middleweight fighters over the heavyweight fighters. Only with his speed and technique, he knocked down Akoya.
Akoya has understood his technique, but he doesn't know how to tackle this technique. Akoya is a defensive fighter and relies on his reflexes, strength, and experience. However, as we saw in the Kengan Association Tournament, an opponent having mastery skills can overpower him. Here, the same goes for Nicolas Le Banner.
Therefore, in the next chapter, first, we will witness Jeanluc's past and what happened to the original Nicolas, and after that, we will see a glimpse of Round 9. The major flaw in Nicolas' technique is that he's not able to accurately predict when an opponent loses sensation. It is just like the Hit and Trial rule where Nicolas attacks someone and assuming that he has lost his senses. This is the critical point where Akoya can fight. Finally, the raw scans are out. The title of the next chapter is "The Apocalypse."
The chapter will begin with a continuation of Nicolas and Jeanluc's past, where they both were in the war.
During the war, Nicolas killed everyone including his own subordinates and civilians. Only Jeanluc was left all alone.
In the end, Jeanluc managed to kill Nicolas and he changed his personality because he admires Nicolas too much.
Presently, Round 9 is going on, and Nicolas will knock down Akoya again.
Nicolas will not miss this opportunity and will land all his attacks back to back on him.
However, in the end, Akoya will grab and bit him just like he did with Cosmo Imai.
Here, we have attached the link to Kengan Omega Chapter 107 Spoilers.
---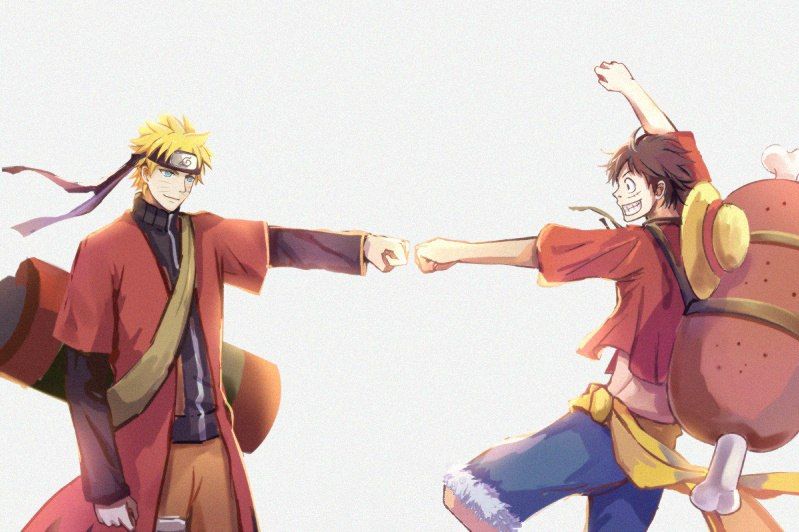 Must Read- (2021) Top 20 Best Anime Like One Piece and Naruto Ranked
---
Kengan Omega Chapter 107 Release Date-
We all know that Kengan Omega is a weekly scheduled manga; therefore, Chapter 107 will officially air on April 29, 2021, Thursday. However, next week is the Golden Week for Japan; there is a possibility that Chapter 107 will go on break. However, there is no announcement of the break till now.
Where to Read Kengan Omega Chapter 107-
Fans can read all the chapters of Kengan Omega as well as Ashura from the Kengan Omega official website. Also, there are other private websites like Mangadex, which is accessible to everyone. The next chapter will release upcoming Thursday. We will be back with another spoiler article. Till then, stay tuned with us.
---
Follow us on Twitter for more post-updates.
Also Read-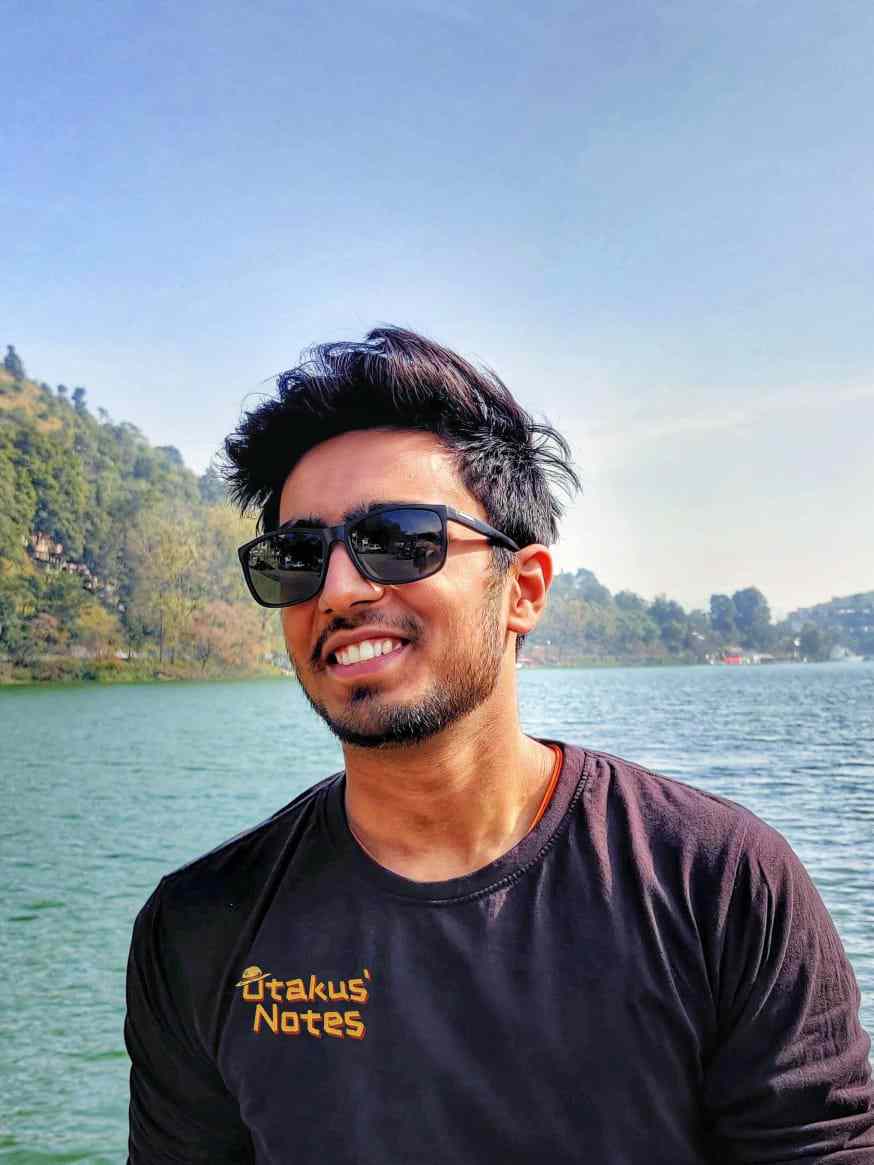 Engineering edified me dreams' propelling. And being an Otaku, a superlative dream of mine engulfs experiencing anime to its deepest quintessence and inditing my perspective towards it. Ultimately, anime blogging carved a path towards my desire and made me stand up to you.