Akudama Drive! Manga is a very unique and relatively new addition to the Akudama Drive! Franchise. It is being adapted from the Anime and written by Oogaki Rokurou by Pierrot Studio and published by Renta! Publications. The anime has established its presence by showcasing high tier animation, fight scenes, Opening Sequence, and Themes Songs. The Manga also lives up to its reputation and is quite faithful to the Anime story sequence. Only 3 chapters of the Manga are out yet, and Chapter 4 will be out anytime soon.
War had taken place between Kansai and Kanto, ending with Kansai's defeat. As a result, Kansai has become a dependant land ravaged with war, full of criminals, and high-level technological advancements. By this I mean, real robots are roaming the city, which is enclosed by high walls, which means no one goes outside the city. Kansai is roamed by deadly criminals, called 'Akudama' who have hundreds of years of life sentence penalty on them. This means that they are in real Danger. The Story starts with some extraordinary Akudama getting an Anonymous ping stating a Mission which will be paid 1 Billion yen if successful. In total, 4 Akudama reach the destination for each one's surprise to rescue the 967 years sentenced Akudama 'Cutthroat'. Between this, our protagonist, a normal civilian, 'The Swindler' gets caught up and forced to go with the flow for saving her life.
Not many people know that the Manga is out on the Renta! Official site, do read the following to know more. Be among the early readers to follow this Manga and enjoy the spectacular cyberpunk setting in a lawless land.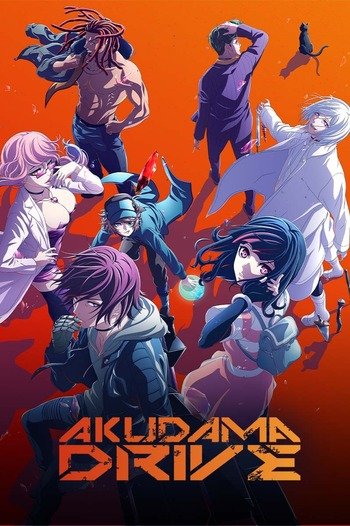 ---
Akudama Drive! Chapter 4 Spoilers and Raw Scans-
In the previous note, Chapter 3, all the most wanted Akudama reached the Kansai Akudama Police Station Prison, where the Akudama 'Cutthroat' is being held captive. In total, 5 people are present at the Kansai Police station Prison, 4 Akudama who want the prize of 1 Billion of the mission, and one normal civilian, aka 'The Swindler.' However, she has to assume this name to avoid being killed as an eye-witness.
The previous chapter ended at a crucial turn, where all the Akudama confronts each other and tries taking each other's lives. They didn't expect 5 people to get the same Mission, so they outed with a brawl to minimize Competition. Continuing the Hype, let's discuss some happenings of  Akudama Drive! Chapter 4:
As the Akudama broke into the Police Station Prison and started demonstrating their surreal powers taking out the Security drones and Police officials, the Police chief gets informed of his Turmoil.
The chief will understand immediately that they are here to rescue the Akudama 'Cutthroat'.
He will realize that sending forced to apprehend them is useless after seeing their criminal profiles, rather will hasten the execution of 'Cutthroat.'
Akudama will have a brief brawl and, at last, decide to work together for the time being.
'The Swindler' will have to go with the flow and work together with the Akudama, but it will be a little too much for her.
They will soon find themselves in a tough spot when a mega-sized Fighter drone with inbuilt missiles and lasers gets unleashed on them.
Chapter 4 will mainly feature the Akudama meeting each other and fighting the Drone together as the countdown for Cutthroat's execution ticking down. It will be quite an active and action-packed note for all the abiding readers.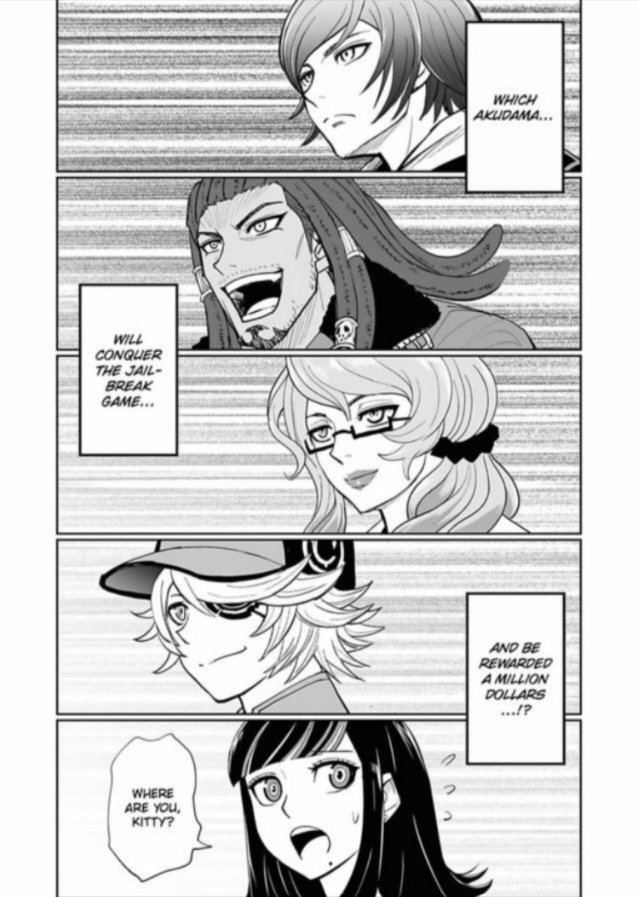 ---
Akudama Drive! Chapter 4 Release Date-
Chapter 4 will release this week anytime soon. The chapters are released monthly, and it has been nearly 4 weeks since Chapter 3. So, it's not too far for the readers to experience the hype.
---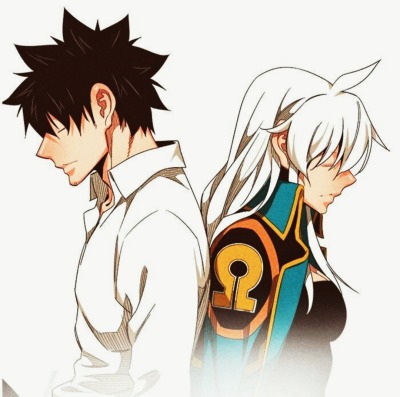 Must Read- God of Highschool Chapter 493 Spoilers and Release Date
---
Where to read Akudama Drive! Chapter 4–
Fans can read the latest Akudama Drive! Chapters from Renta! Official website. However, you can also catch them on other websites or paid platforms after some time. We will be back next week with another Akudama Drive! Spoiler article. Until then, stay tuned, stay hyped.
---
Follow us on Twitter for more post-updates. 
Also read: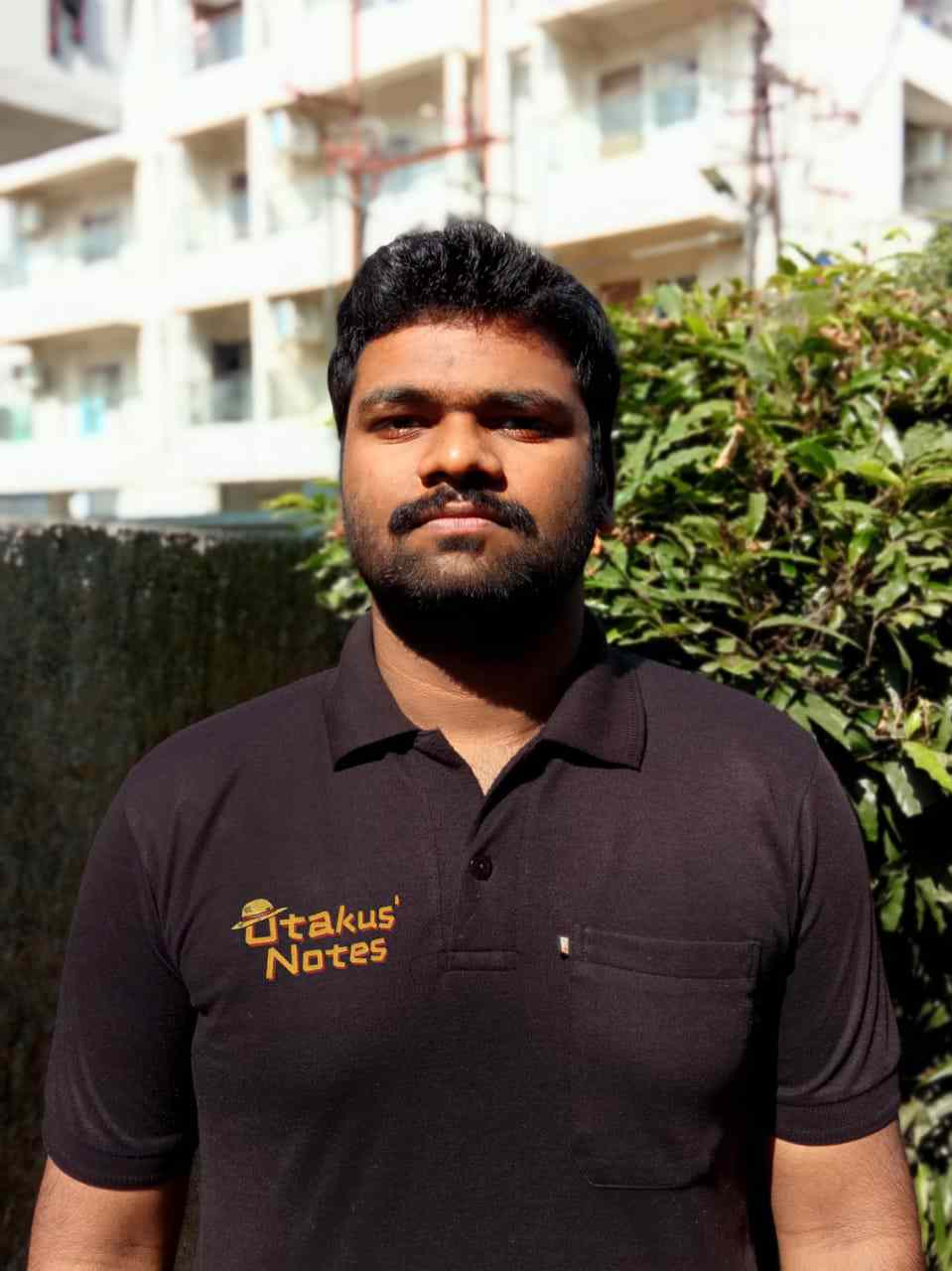 Anish personifies himself as a humble weeb and a hardcore gamer with a diverse taste. He has a keen interest in science and its theories but only in movies. Leading a slick way of life, he prefers the gym in leisure.