We got to see an entirely different form of the twin devils in the previous chapter. After Asta sliced Naamah into two pieces with his sword, it fused with Lilith and became more powerful. This was bad news for Asta and Nacht since the devils' powers combined, and as a result, they could use dual wielding of both fire and ice. The fused devil then pointed out Asta and said that he was their ultimate prey, and hearing his screams would be of great satisfaction to them.
Moreover, their power was so intense that it was driving Nacht mad. Since it didn't affect Asta due to his Anti-Magic, the devils decided to showcase an example of their power. They created a giant ball made of fire and ice using their magic and said that it was powerful enough to kill everyone else except Asta, which will be even more painful for him.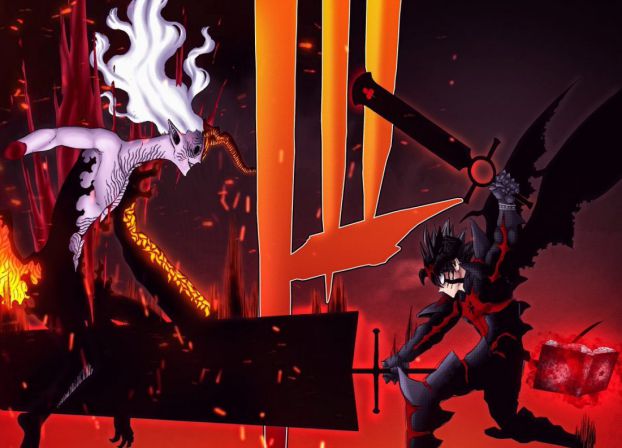 However, Asta said that he had also increased his strength and summoned an enhanced version of his Demon Slayer Sword. It was huge in size that was powerful enough to knock back their Freezing Sun spell. Meanwhile, Magna and Zora also arrived at the scene and were smiling at how powerful Asta had grown. 
Black Clover Chapter 290 Raw Scans & Spoilers –
This fight between Asta and the twin devils is continued to be drawn on as we are slowly reaching its conclusion. The devils shocked everyone by merging together, but it was still not enough to intimidate Asta. He remained calm as ever and struck back against them. The upcoming chapter is going to have a new turning point and will release with the title: "Highest vs. Lowest Rank."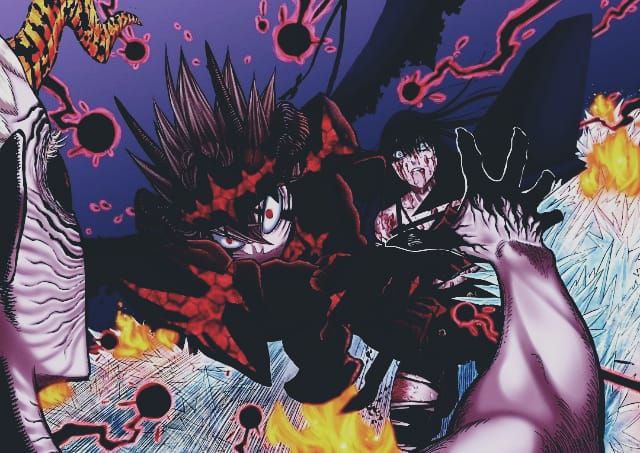 The chapter will begin where it had ended and will show the continuation of the fight between 

Asta

 and the fusion devils.

Asta will charge at the devils with his

 Demon Slayer Sword

 and try to slice them up again.

We will get a flashback scene of 

Liebe

 recalling seeing the twin devils back in the underworld.

Nacht

 will try to aid Asta by holding the twin devils in one place, allowing him to land a clean strike. 

Asta

 will manage to land a fatal blow and defeat the twin devils at the exact moment when his Devil Union Mode ends.

The chapter will end with Asta and 

Liebe

 smiling at their sweet victory.




---
Here, we have attached the link to Black Clover Chapter 290 Raw Scans.
---
Black Clover Chapter 290 Release Date –
As we have seen, it is mentioned in Mangaplus Shueisha that the new chapter of Black Clover is going to release on April 18, 2021. Chapter 290 will also have 15 pages and will be a short chapter comparatively. Fans also need to be wary of the fact that the manga will most probably be on a break after chapter 291.
---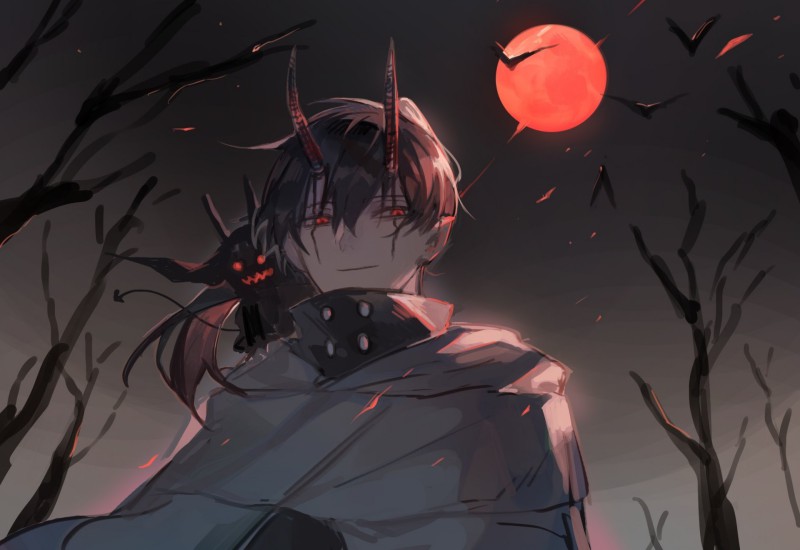 Must Read – Top 10 Strongest Members of Clover Kingdom's Special Force in Black Clover Ranked
---
Where to Read Black Clover Chapter 290 –
Black Clover fans can read the latest chapters of their favorite manga from Mangaplus Shueisha or Viz Media. They can also try the Mangaplus app, which is available on the play store. We will be back with the conclusion of this fight next week. Till then, stay tuned with us.
---
Follow us on Twitter for more post-updates.
Also Read-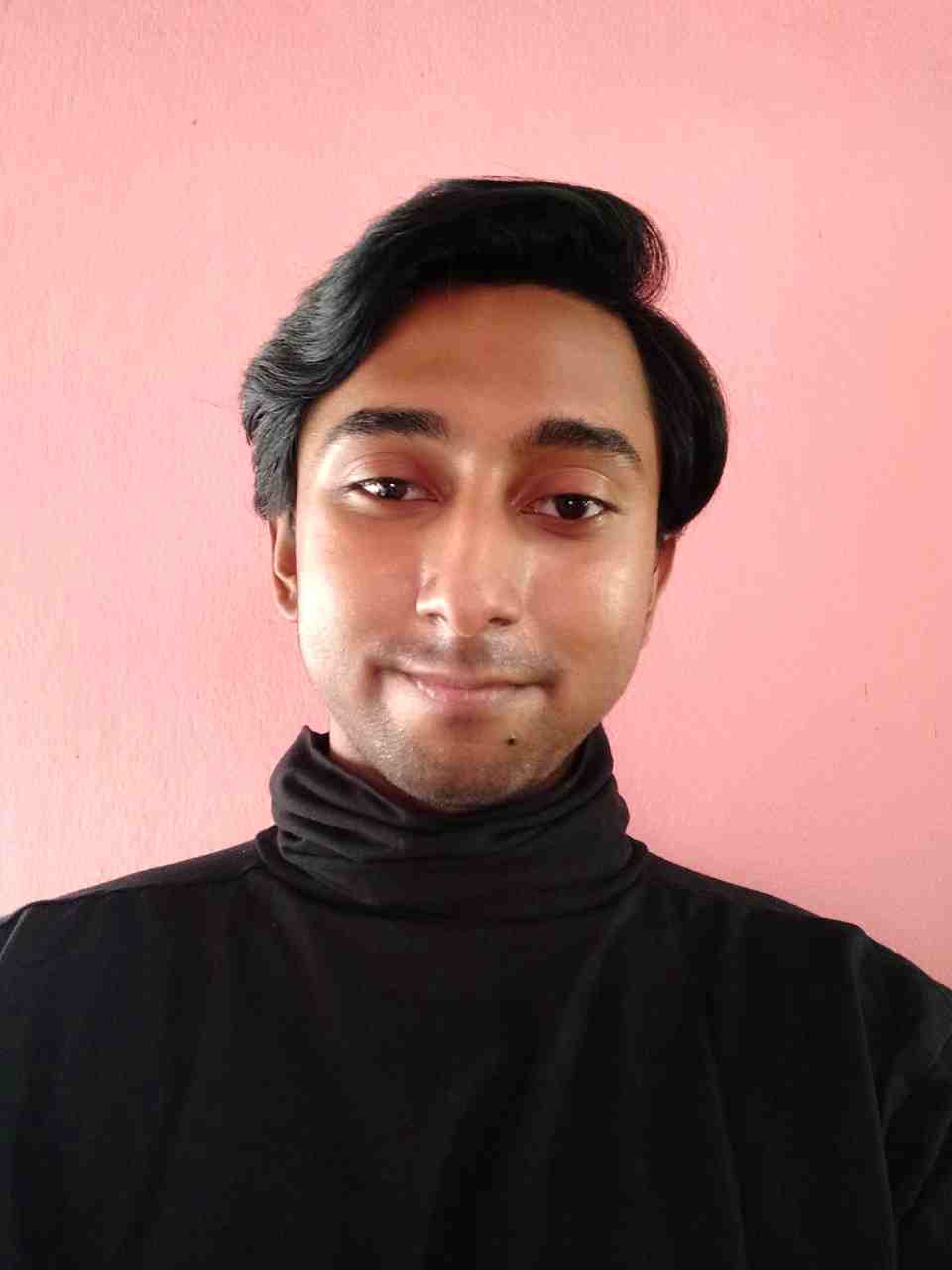 Life took a sudden turn for me when I finally decided to watch Kimi no nawa & Clannad. While both of them made me cry and introduced me to this vast world of anime. The Anime and Manga world is an escape for me from this complicated real world and serves as a relief. Being a content writer for OtakusNotes still feels like a dream and has been one of the best things to happen to me this year. It has been a productive distraction for me and I am loving every moment of it.