Anime has taken an important place in youth trends in recent years. More people are turning to anime as a source of their entertainment than ever. It is only natural that there is a surge in demand for ad-free anime apps. 
Many anime watchers face the problem of finding good and free anime apps without ads that would deliver their favorite shows with excellent quality. Randomly popping advertisements can be annoying as they can ruin a significant fight scene or a tear-jerking emotional display. Hence, many opt for paid services.
But there can also be reasons why not everyone can go to official paid sites to watch anime. The reason can be financial, or there can be issues with the availability of official apps in their country. Hence, to aid those unfortunate souls, we have developed a list of Top 10 Best Unpaid Ad-Free Anime Apps with their download sources.
---
Must Read- Top 5 Best Free Offline Manga Apps in 2021 Ranked
---
Top 10 Best Unpaid Ad Free Anime Apps with Download Source-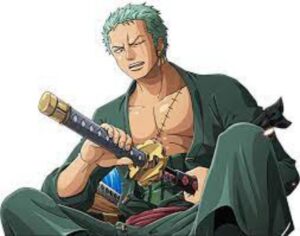 One of the best in the business, Zoro.to is an ad-free anime app that does not disappoint. The interface is elegant and user-friendly. You can also watch anime in the resolution that suits your net speed. They provide shows in 360p and also in 1080p. 
Their loading speed is also faster than most apps. You can also just download your favorite shows to enjoy them later, even without an internet connection. Additionally, they provide chat support, where fans can join via discord and converse on anime or manga.
The app works fine on both desktops and Android phones. Their community is also conducive, and any user can reach out to them with questions or queries.    
How to download Zoro.to – 
Download the APK file from the link given below.

Just copy and paste the link below in any browser.

apkresult.com/en/zoro-to-apk

Make sure your phone is allowed to download from

 third-party websites

 and install the app. 

If not, then go to settings, then security, and here,

 permit

 your phone to download apps from unknown sources. 

Install

 the app and give it the permission it needs to run on your device. After that, just sit back and enjoy your anime.
---
CloudStream 2 is one of the best anime apps out there. It has an impressive selection of anime, and one can enjoy it all free of ads. 
If you are not sure about an anime, just watch the trailer from IMDb directly from this app. You can also link your Anilist and Mal accounts with the app, which will help you to keep track of your watchlist. 
Moreover, this app provides subtitles directly from OpenSubtitles (https://www.opensubtitles.org/en/login/vrf-on) and lets one download videos from YouTube. We advise using the VLC media player for better streaming quality. 
Overall, it's a decent application to catch your favorite anime without paying a penny. 
How to download CloudStream 2 – 
Copy and paste the link given below in any browser.
https://github.com/LagradOst/CloudStream-2

Download the app and give your phone permission to install apps from third-party websites.

Then install the app to continue watching high-quality ad-free anime. 
---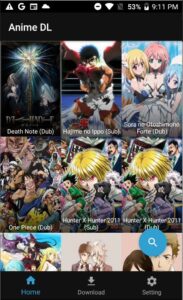 Anime DL is a free and reliable anime app with no ads. You can not only stream shows seamlessly but can also download your favorite series in HD quality in bulk. It has an extensive selection of anime to choose from and has a simple interface that is comfortable to navigate.  
The app has recently made many new exciting upgrades. Now anime is available in both 480p and 720p. They've added queue support, which lets one download multiple episodes at the same time.
 They've also added many new sources to download from and the feature to automatically check for updates. Additionally, there is a pc version available for this app. 
The app is not without its disadvantages as its yet to be available for IOS users. There have also been some complaints from users of the app crashing on their phones or tablets. 
How to download Anime DL – 
To download the app, first, download the APK file and install it on your device. 

Then if interrupted, allow your phone to download apps from non-recognized sources. 

Give basic permissions to the app, then go on to start enjoying anime. 

Copy and paste the link mentioned below.
For android – https://gadgetsfarms.com/aniwatch-apk-download-for-android-windows-10-8-1-7-and-macos/
For Pc – http://a.animedlweb.ga/
---
This app might be one of the few anime apps that work on android phones, android TVs, and even on firestick. The app provides high video quality and a hassle-free streaming experience. 
They essentially combine free and popular anime streaming sources like Anime Twist, Gogoanime, etc., to choose from. Fireanime lets you enjoy ad-free anime and presents a decent collection of well-known shows. 
It provides the liberty to choose from multiple servers and create your personal watchlist. But at the same time, some of the sources do not work efficiently. And unfortunately, this app is also not available on IOS.
How to download Fire Anime – 
To download the app, one needs to download the APK file and allow the app to run on their device. 

Copy and paste the link mentioned below in any browser.
https://github.com/XenTeckzX/FireAnime/raw/master/FireAnime3.2.3.1_Universal.apk
---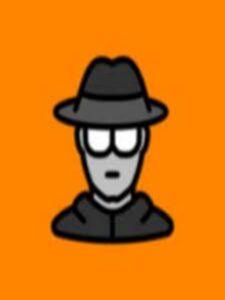 This is another good, free anime app with no ads. Its easy-to-use design specially caters to mobile users. It has many new and old anime options to choose from with precise and well-defined subtitles. 
The app also provides news on upcoming anime and lets you add your picks to a separate favorites section. Even though a subscription is not required, registration is mandatory through their website. 
The developers' assistance services are particularly noteworthy, as they are always available to help solve any problem one might have with the app. You can reach them via their official discord account.
How to download TioAnime – 
They release newer versions of the app often, so one needs to be aware of the updates. The downloading process is quite easy.
Once the APK file gets downloaded, head to its location and install it.

Then visit the menu to launch the app on your device. 
https://www.99images.com/apps/entertainment/com.axiel7.tioanime
---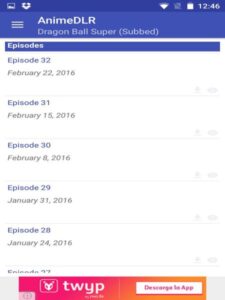 AnimeDLR delivers a top-quality ad-free anime viewing experience. Just like Fireanime, AnimeDLR does not host any shows itself but, provides links to other popular anime sites. 
The search function is quite advanced in this app. It lets you find a series or manga by name, genre, or by author. Bookmarking is also another option provided by them.
Fans can download or stream their favorite shows from AnimeDLR's extensive library. Even though android video players work fine, it's better to use an external player like VLC or MX Player for more fluid performance. 
How to download AnimeDLR – 
Downloading this app is very simple.
Just download the APK file and allow it to be installed on your phone.

Then open it to start watching anime. 
https://animedlr.en.uptodown.com/android/download
---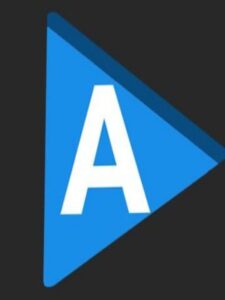 The website version of AnimixPlay is far more famous than the app. But that doesn't mean the app pales in comparison. It has one of the largest collections of anime in its trove, with multiple servers providing high-quality videos. 
The app itself does not require any subscription or registration. You can enjoy ad-free anime absolutely free of cost. It also provides stable streaming and fast download services. 
The only cons that we can point out for this app are that one needs to download it from third-party sources, which might harm the device. 
How to download AnimixPlay – 
Download the APK file from the link provided and install it on your device.

Enable the download from unknown sources feature and enjoy your watch. 
https://apkresult.com/en/animixplay-apk
---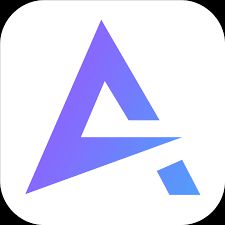 AnYme X is a unique platform that presents many exciting features. You can choose your anime from a variety of streaming sites.
They even provide statistics on your profile, via which you can keep track of your watchlist and shows your score distribution on anime. But the most spectacular feature will have to be their Reverse image search feature. Through this app, one can search for any anime with an image or a screenshot.
Apart from that, this app is again absolutely free without any apps to hinder your viewing experience. So even if you don't have any idea what to watch, just select anything from their enormous catalog. 
How to download AnYme X – 
Again, there are some simple steps to follow for getting this app.
Download the APK file and install it.

Give permission to your device to download from unknown sources. Then just install the app. 
https://apkloop.com/anyme-x-apk/
---
Be it popular titles like Naruto, Bleach, and One Piece, or lesser-known shows, one can get almost everything in this app. Apart from having a compact and clean user interface, they provide syncing support with Mal and Anilist. 
They also provide detailed anime info and the exact schedule of the ongoing shows. One can download HD-quality anime for free individually or in bulk. The exciting thing about this app is that viewers can customize the app as per their preference as well. 
Similar to other apps on this list, this one is ad-free as well. So without further ado, download this app and don't miss out on any of your beloved shows. 
How to download AnimeZone – 
To download the APK file go to this link and get the app.

If the installation does not start on its own, then enable the option of downloading from unknown sources. Then just enjoy the app.
https://www.malavida.com/en/soft/animezone/android/#gref
---
Must Read- Top 10 Best Anyme X Alternatives 2021 to Watch Anime Online
---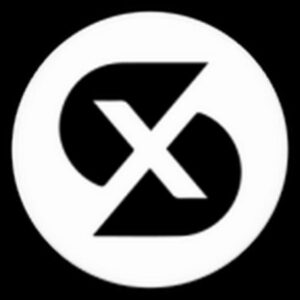 In our list, we place Anime X Stream in the first place. On top of being absolutely ad-free, this app provides a smooth streaming experience. Additionally, it has an extensive library of anime from which one can enjoy a plethora of anime.  
Dark mode lovers fear not; the developer has kept you in mind with its sleek dark design. So, switch to the dark side anytime you want. Recently, the app is also providing both English dubbed and subbed shows to choose from.  
Even though it's an excellent app, it comes with its blemishes. The app does not provide a view of the last episode seen, which might confuse some. It also sometimes fails to show the keyboard when searching for anime. 
How to download Anime X Stream – 
Go to this link and simply download the APK file. 
Permit your device to download apps from unknown sources, and you will be good to go. 
https://github.com/mukul500/AnimeXStream
On that note, we conclude this list of Top 10 Best Unpaid Ad-Free Anime Apps. We hope we were able to ease the fanatic searches of the fans for a good app. 
Finding a decent app can be a bother when there are so many bad ones in the market. And, with the recent mass banning of unofficial anime apps and websites, it becomes extra hard to get any suitable app.
 This was one of the reasons for us to come up with this list. If you find our picks helpful, explore more of our website. Stay tuned for other informational and exciting news on anime/manga/manhwa/webtoon.   
---
How to Block Ad from any Anime Apps-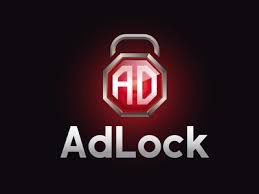 We can't deny how annoying it gets when we suddenly get interrupted by any ads while focusing on anime. To get rid of such distractions, we can use any adblocker apps to restrict the ads from disturbing us.
The best way to do so would be to use AdLock. One of the best ad blockers out there, it not only blocks all those irritating ads but also protects our data from any outside threat.
Try AdLock for free for 14 days and see for yourself. Only if you are absolutely satisfied, which you're guaranteed to be, register for their services. No worries, they have plenty of subscription options to choose from for up to five devices at such a moderate price.
How to use AdLock –
Download the app from the link given below
https://adlock.com/
Set it as an extension to any browser.
You will be able to see how many ads it has blocked by clicking on the icon that would appear on the top right corner. That's all for today. We will be back with another ranking article. Till then stay tuned with us.
---
Do small things with great love.
Follow us on Twitter for more post-updates.
Also Read –
AnimeZone Shuts Down: Top 5 Best Anime Apps like AnimeZone

Top 15 Manhwa/Manhua/Manga like Martial Peak with Great Plot Ranked

How to Watch Attack on Titan Season 4 Part 2 For Free

(2021) How to Watch Hanma Baki – Son of Ogre For Free?

(2021) How to Watch JoJo's Bizarre Adventure: Part 6 "Stone Ocean" for Free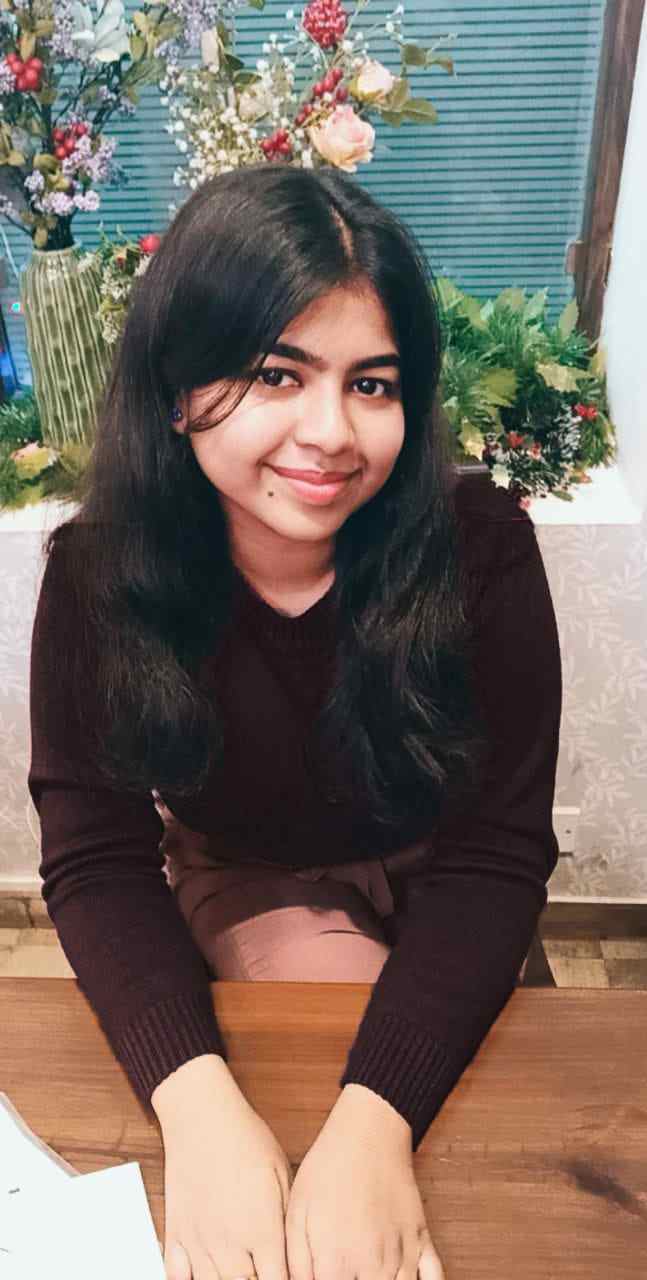 When I'm not writing for Otaku'sNotes, I can be found reading manga, watching anime, and shipping anime couples like there's no tomorrow. I also occasionally venture out whenever I need a reality check, but then soon, I find myself creeping back into my cozy abode. Nonetheless, I'm happy that I can write about my favorite topics and share my articles with enthusiastic readers.