In the last chapter, we witnessed something that very few fans could predict. Zoro was seen to have the power of Conqueror Haki, but the interesting fact was that even he was not aware of it himself. It all started with Big Mom getting thrown into the sea from the Skull Dome. Kaido came to her aid by engaging Zoro, which freed Prometheus. Although Zoro told Law to chase after it, Law told him to stick to the main plan. 
Kid and Killer then decided to take on Big Mom, leaving Zoro and Law to Kaido. Their original plan of separating the two had succeeded, and they needed to carry out the rest of it. Zoro then told Law that he is going to use every last of his strength and go for one final strike. He used Demon Aura Nine Sword Style and cut through Kaidou with his Conqueror Haki. However, Kaido was quick to recover from it and knocked them cold with his Thunder Bagua.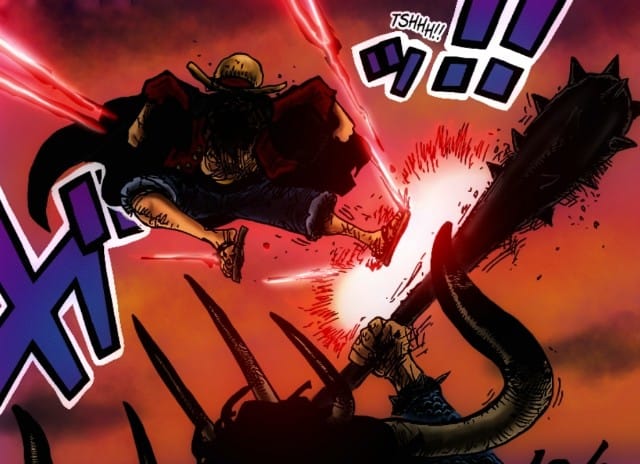 Luffy then managed to stand somehow while still recovering from Kaidou's attack and told him that they are going to take him down. He asked Kaidou if he can infuse things with Conqueror Haki. Kaidou replied that only a few people could do this and tried to land a powerful blow on Luffy. However, the chapter ended with Luffy's counter-attack, which involved knocking Kaidou on the ground with a strong punch on his face.
One Piece Chapter 1011 Raw Scans & Spoilers-
The next chapter of One Piece is going to cover the one-on-one fight of Luffy against Kaidou as well the fight between Big Mom against Kid and Killer. It is safe to say that we are in for a treat with lots of special moves flying around. Chapter 1011 of One Piece is going to be released with the title of "Anko no Jingi".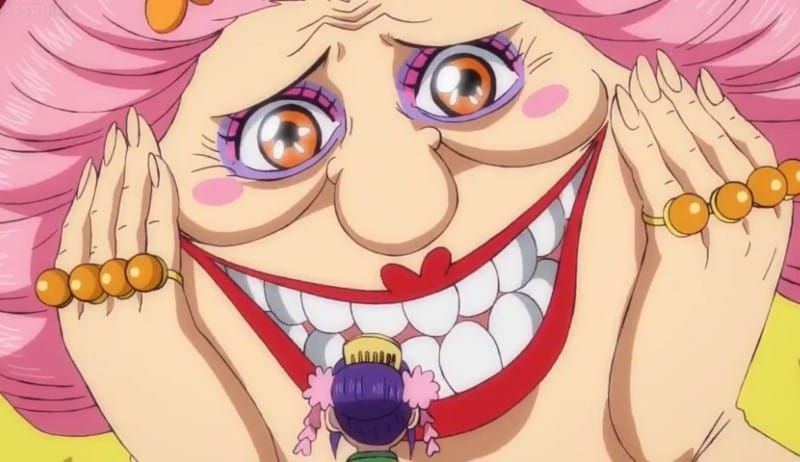 Kid and Killer will be in absolute shock on seeing Big Mom able to fly even without Zeus. Kid and Killer will come to the castle after an attack from Big Mom. Killer will engage Hawkins while Kid will go to find Big Mom.
Law will teleport Zoro and Zeus which will leave Luffy alone with Kaido.
Page One will chase Nami, Usopp and Tama but Usopp will be able to stop Page One. 

Tama will go to the live floor to give an order to the Gifters since they have eaten her kibi dango and will thus play an important role in the war.

Nami, Usopp and Tama will meet Big Mom while running away. Although both of them will be terrified Tama will talk to her in a friendly way while calling her Olin.
Tama will inform Big Mom about how Kaidou's subordinates have destroyed Okobore Town. Page One will come chasing them again but Page One will get attacked by Big Mom.
The chapter will end with Ulti in shock by seeing what is going on in front of her.
Here, we have attached the link to One Piece Chapter 1011 Raw Scans. 
One Piece Chapter 1011 Release Date-
As per the official sources out there, the latest chapter of One Piece is going to release on April 25, 2021. Moreover, there is going to be another break next week where Weekly Shonen Jump will remain on a break on account of Golden Week. Thus, fans need to wait for more to see this fight reach its conclusion.
---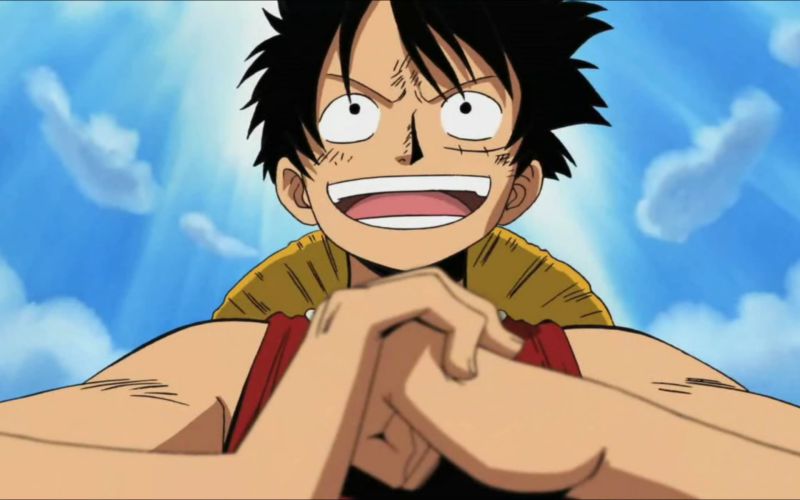 Must Read- (2021) Top 30 Strongest Living Characters in One Piece (Ranked)
---
Where to Read One Piece Chapter 1011-
Mangaplus Shueisha and Viz Media are the two sites that will provide the readers with the latest chapters of One Piece. We will come back again with another raw scan article. Till then, keep on following our website. 
---
Follow us on Twitter for more post updates.
Also Read-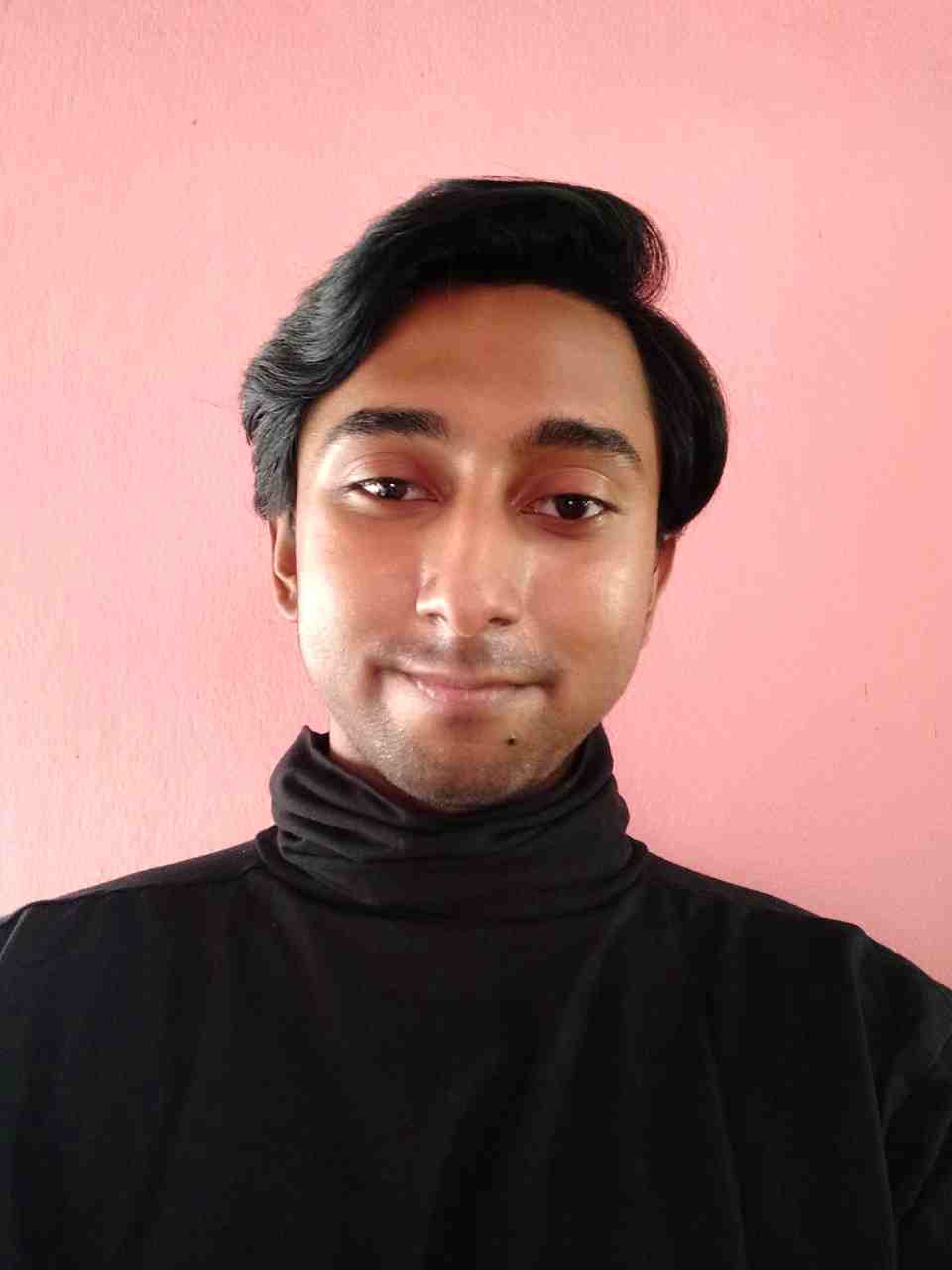 Life took a sudden turn for me when I finally decided to watch Kimi no nawa & Clannad. While both of them made me cry and introduced me to this vast world of anime. The Anime and Manga world is an escape for me from this complicated real world and serves as a relief. Being a content writer for OtakusNotes still feels like a dream and has been one of the best things to happen to me this year. It has been a productive distraction for me and I am loving every moment of it.