Chapter 293 of Black Clover was finally released with the conclusion of the fight between Magna and Dante. Dante was shocked at the fact that Magna punched him, and he fell to the ground. He told Magna that even though he stole half of his magic, a creature like him was no match to his abilities. Hearing this, Magna went into a flashback and recollected how he did not have an elf-like Luck or Anti-Magic like Asta. He only had his captain Yami, who believed in him, and he would do anything to rescue him.
He told Dante that he couldn't lose in a battle of guts as they continued to punch each other. Dante replied that as long as he had his Gravity Magic and Regeneration, Magna was no match for him. However, he suddenly lost all his magic due to using it up in a short amount of time and lost his connection to Lucifero.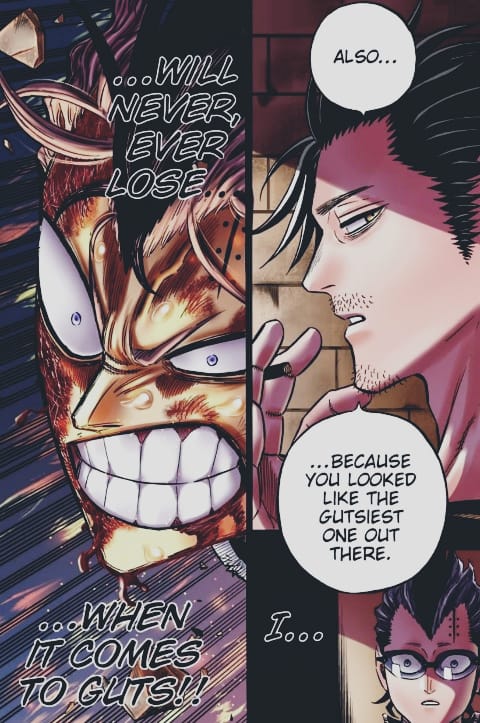 This opened up a way for Magna as he struck a fierce punch on Dante in spite of having no magic himself. Dante fell to the ground completely defeated as Luck, Asta, and Nacht came running onto the scene. The chapter ended with Asta and Luck staring at Magna, who was giving a loud victory cry to celebrate his win.
Black Clover Chapter 294 Raw Scans & Spoilers-
The next chapter of Black Clover will be about the aftermath of the battle between Magna and Dante. Everyone will congratulate Magna on beating Dante despite the odds going against him. Chapter 294 will be published with the title of: "As Promised."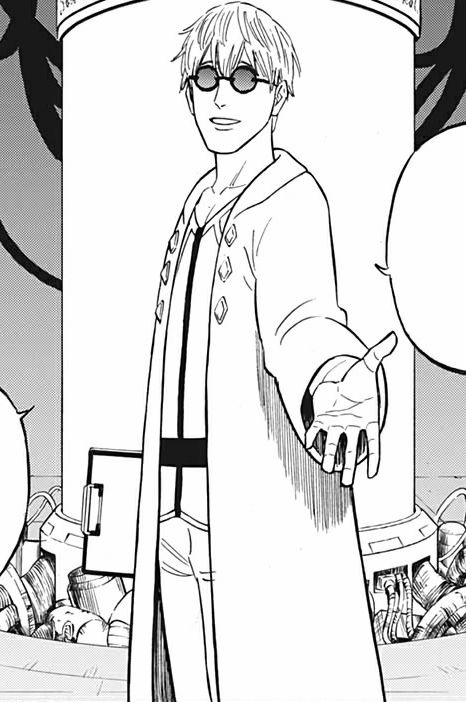 Lolopechka

 will be shown to be Vanica's puppet.

Asta

 will be extremely happy with 

Magna's

 victory. Zora will tell Magna that he has won, and Asta will congratulate him.

Jack

 will say that he has seen something quite interesting as his notion about Yami letting lower class people join the magic knights will be corrected.

Morris

 will know about Dante's defeat to Magna but will not be too worried about that. 

Devils will start pouring out one after the other from Morris' room. It will also be shown that Dante hasn't died.

Asta and the others will move to the next room when 

Dante

 will be revived with an ugly form.

Jack will face him and tell him not to ruin their victory. He will deliver the final blow and finally kill Dante.

Charlotte

 and 

Rill

 will be shown to be struggling against 

Vanica

 and Lolopechka.

Noelle

 and 

Gaja

 will come to rescue Lolopechka as they take on Vanica.
It was an incredible fight between Magna and Dante where Magna unbelievably defeated one of the strongest devils of the Underworld. But is it enough to defeat him and Lucifero? The answer is no. In the future, we will witness Lucifero's true form. Till then, let's focus on Moris' plan. Below we have attached the link to the raw scans. However, there are different links available for every page of the raw scans. You can go through each and every link as per the description.
Here, we have inserted the link to Black Clover Chapter 294 Raw Scans.
---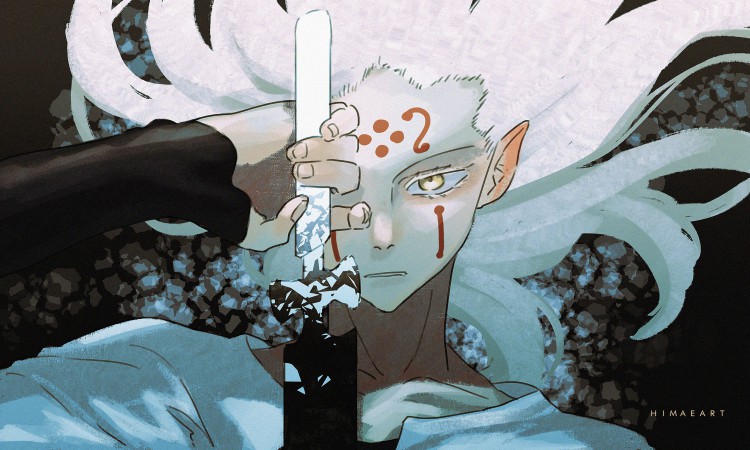 Must Read – Top 20 Most Powerful Characters in Black Clover (Ranked)
---
Black Clover Chapter 294 Release Date-
Fans will be happy to know that there is no break next week, and the next chapter will be published on May 30, 2021. Although Morris has succeeded in his plan of opening the other gates of the underworld, it remains to be seen what sort of countermeasures Asta and Nacht come up with to counter his plan.
Where to Read Black Clover Chapter 294-
Mangaplus Shueisha and Viz Media will update their websites with chapter 294 of Black Clover. Readers can visit the above-mentioned sites to enjoy the latest chapters of their favorite manga. Until we come back with another spoiler article, keep on enjoying our content.
---
Follow us on Twitter for more post-updates.
Also Read-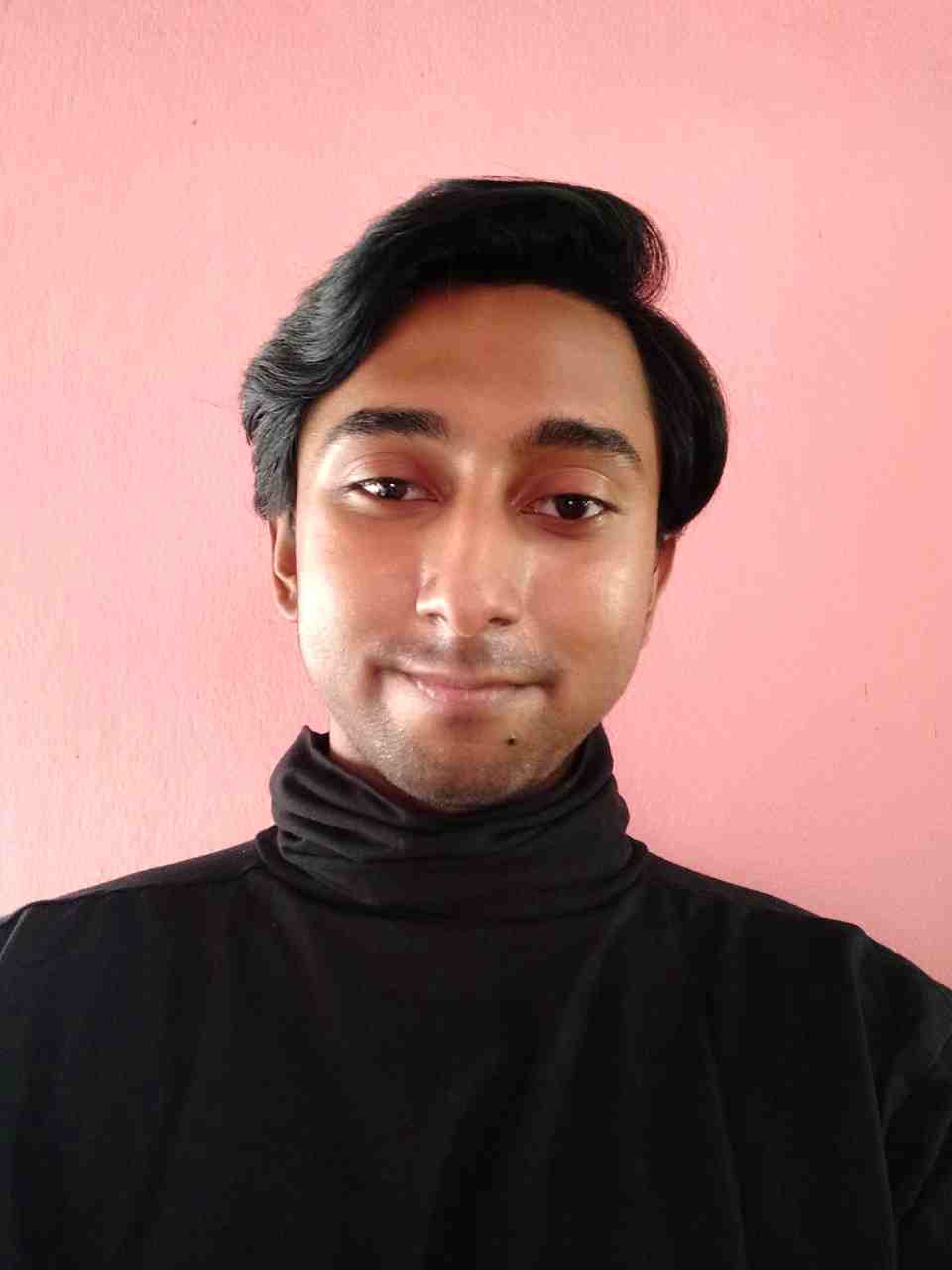 Life took a sudden turn for me when I finally decided to watch Kimi no nawa & Clannad. While both of them made me cry and introduced me to this vast world of anime. The Anime and Manga world is an escape for me from this complicated real world and serves as a relief. Being a content writer for OtakusNotes still feels like a dream and has been one of the best things to happen to me this year. It has been a productive distraction for me and I am loving every moment of it.