The moment we all had been waiting for finally arrived in the previous chapter. We all got to see the name of Zenon's devil host. Essentially the last chapter was also a backstory for Zenon Zogratis. We saw Zenon getting mocked by Dante and Vanica.
But we also saw another Zogratis sibling who was the eldest of them all. He was sitting in a wheelchair, and he told Zenon that he was the most compatible with devil possession than Dante and Vanica. The scene shifted to Zenon getting bullied by some kids for his bone magic, and he gets rescued by a boy named Allen.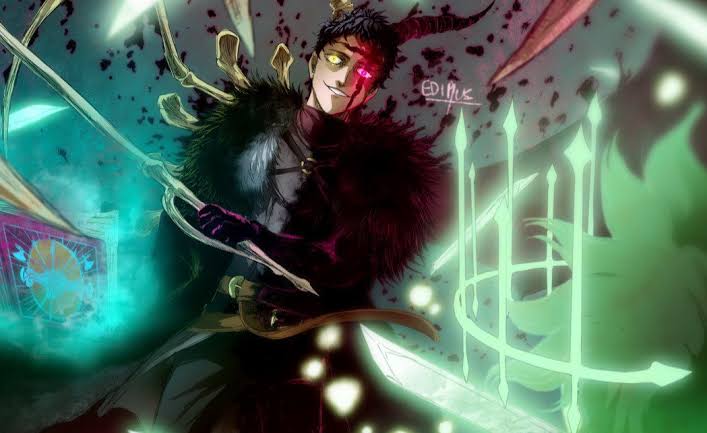 He revealed that he wanted to be the commander in chief for the Mage Defense Force and Zenon said so too. Allen replied that it made them rivals, and they both became friends. They joined the Defense Force and were noted for their talents quickly. One day they got a mission to examine a dungeon but unknown to them, a devil was sealed there.
They both got bruised up in the fight. Allen did not want to give up and charged at the devil. Zenon wanted to protect the people in the surroundings and used his bone magic to take out both Allen and the devil in a moment of desperation. He later agreed to become a devil host, and as we were returned to the present scene, we saw Zenon making a deal with his devil.
Black Clover Chapter 307 Raw Scans-
This was reasonably expected that Zenon was not going to die with a single hit from Yuno. His devil has finally been shown, and the fact that he is making a deal with Beelzebub is going to make things even scarier.
His devil magic is Spatial Magic, so we can expect to see some development on that front. As we talked about in our previous spoiler article, it looks like we will see a team-up between Yuno and Asta. The fact that the word rivals has been mentioned in Zenon's past may hint towards a possible match-up between them.
It is likely that seeing Asta and Yuno together will bring back Zenon's memories which will provide an opening for them to attack. On the other side, it is also possible that Langris and Yuno form a team together and take revenge for the Golden Dawn. But for that, Langris needs to surpass his limits then and there to beat a Spatial Mage of Zenon's level.
Note: The raw scans of Black Clover Chapter 307 will surface this Thursday. Therefore, we will update this post based on the raw scans and confirmed spoilers.
Black Clover Chapter 307 Raw Scans and Spoilers-
In this chapter of Black Clover we will know about the deal made by Zenon with Beelzebub. We will also see an unexpected characters making his way into the scene. Chapter 307 will have the title "Devil's Heart".
• Zenon will make his deal with Beelzebub.
• This will give Zenon a new form that will be very intimidating.
• Finral will arrive at the scene to help out his brother Langris.
• Langris and Finral will use no time magic and no time teleport to fight against the demon.
• Zenon has made a contract with the devil to give him his soul as long as the Spade Kingdom survives. He will sacrifice everything he has and obtain a devil heart to become a devil himself.
• Once again it will be shown that Zenon has only cared for the Spade Kingdom his whole life and nothing else matters to him.
• Yuno will be easily overwhelmed by Zenon as Zenon's new devil powers will be quite hard for him to handle. This will mean that Finral has to take the stage and team up with his brother.
• It is only logical that the Spatial Magic brothers team up to deal with a demon who also specialises in Spatial Magic.
• The plot will be perfectly set up for a tag team battle between Finral and Langris against Zenon.
• Finral's Fallen Angel Flapping will be so fast that it will be instantaneous. He will use it simultaneously with Langris' mana zone to further increase its effectiveness.
---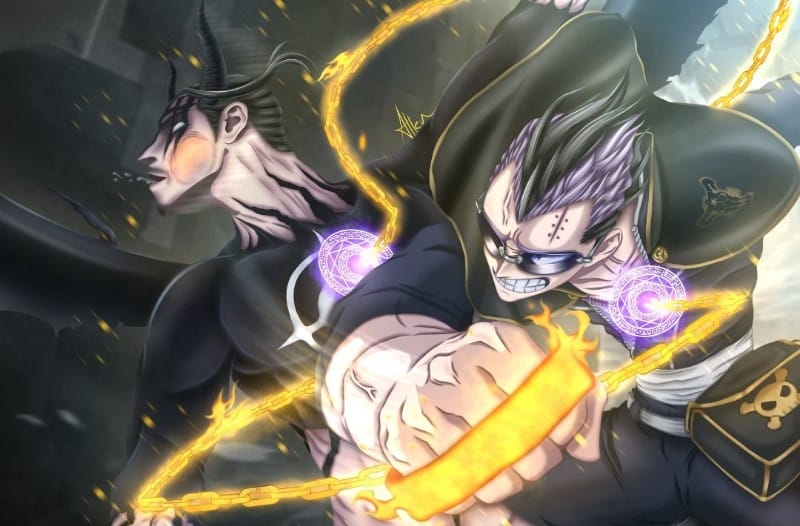 Must Read – Top 20 Most Powerful Characters in Black Clover (Ranked)
---
Black Clover Chapter 307 Release Date-
In accordance with the usual release schedule of Black Clover, we can see the next chapter releasing on September 26, 2021. It will be a much-awaited chapter as Zenon is ready to take things to the next level.
Where to Read Black Clover Chapter 307-
Mangaplus Shueisha and Viz Media will provide you the official chapters of Black Clover. You can also try the Mangaplus app. Until we come back with a new set of spoilers, stay tuned with us.
---
Do small things with great love.
Follow us on Twitter for more post-updates.
Also Read- 
(2021) Top 20 Best Magic School Anime of All Time

Asta Black Clover: History, True Anti Magic Power, Current Power Level Explained

Asta vs Yuno (Black Clover): Who will win in one-on-one battle

Top 10 Strongest Members of Clover Kingdom's Special Force in Black Clover Ranked

Power of Charlotte Roselei in Black Clover Explained

Power of Nacht Faust in Black Clover Explained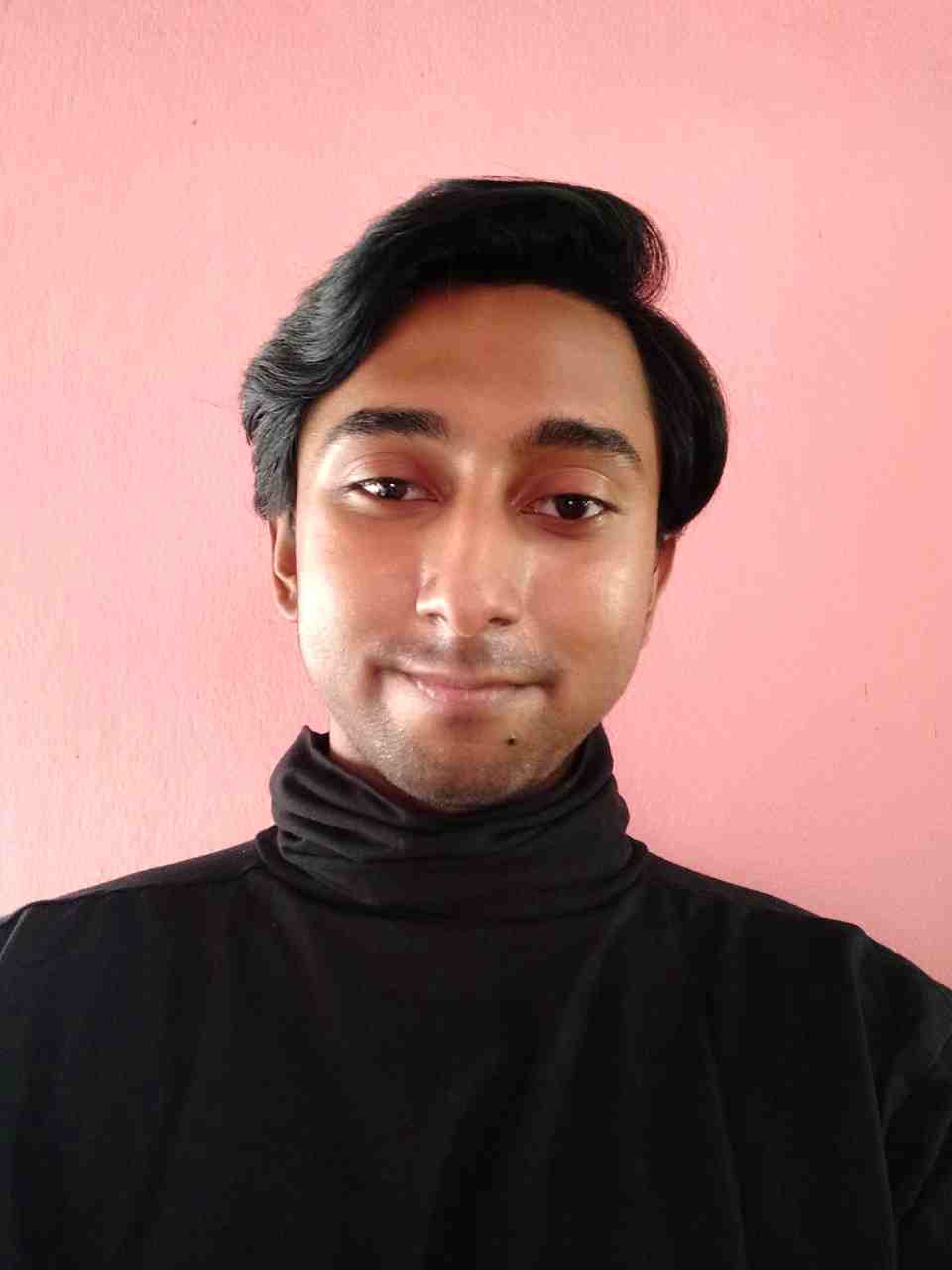 Life took a sudden turn for me when I finally decided to watch Kimi no nawa & Clannad. While both of them made me cry and introduced me to this vast world of anime. The Anime and Manga world is an escape for me from this complicated real world and serves as a relief. Being a content writer for OtakusNotes still feels like a dream and has been one of the best things to happen to me this year. It has been a productive distraction for me and I am loving every moment of it.