The final two minutes of the match have started, and the Blue Lock players are progressing fast towards the opposition half. They had to make every move right, and even if they get intercepted once, the match will end in a draw. Hiori was at the center of the play and was deciding the best course of action. 
But much to his shock, Rin took away the ball from his feet and decided to take matters into his own hands. He remembered Sae had told him not to play football for anyone else's sake. Rin realized that he was still making the same mistake and decided to take his game to the next level.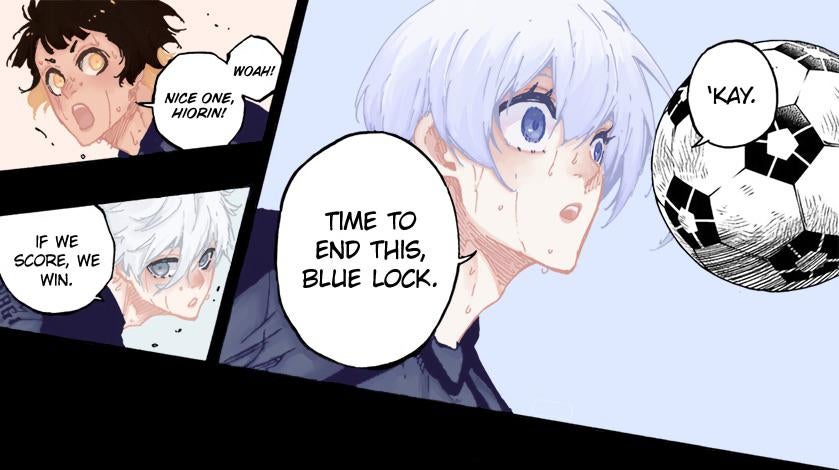 For him, revenge didn't matter anymore. He decided that there was no way he could be a Lukeworm in that match and proceeded to destroy his opponents. At first, he took on Neru and beat him at his own strength, which was speed. 
He went towards Darai after that and again used its strength against him while playing the ball to Isagi and slipping behind him. At that point, the only thing in Rin's mind was to crush the defenders using their own strength. 
Aiku realized that Rin's greediness had driven him crazy. This also heightened his excitement since he was the only one standing between Rin and the goalkeeper after he had taken out the third defender too. 
Blue Lock Chapter 145 Spoilers-
Rin has finally broken the shackles that kept him tied to his brother. His sole motive for playing soccer was Sae. This is why when Sae left him, it drove him to a state of despair and his motive changed to taking revenge on him. Since his childhood, he only played soccer with his brother in mind and not for himself. 
When he saw that the other members of Blue Lock were complimenting his play and he wasn't alone, instead of motivating him, it further made his ego rise. He achieved the state of flow as predicted, and nothing around him seemed to faze him anymore.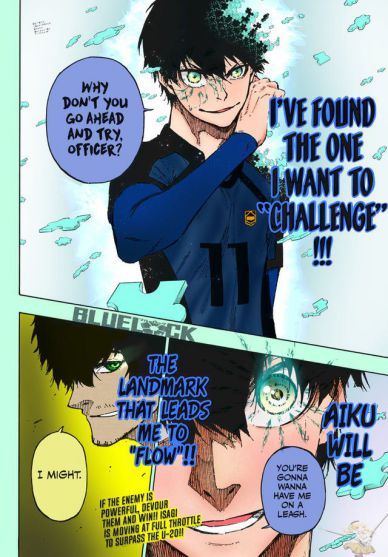 Ego saw that too and realized that Rin would be the one to score the winning goal. But this is where things become tricky. Aiku is at a far greater level than the rest of the defenders. So it will not be easy to destroy him dangerously. It is the exact scenario for Isagi to achieve his flow too and find the final piece of the puzzle.
---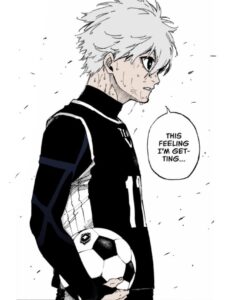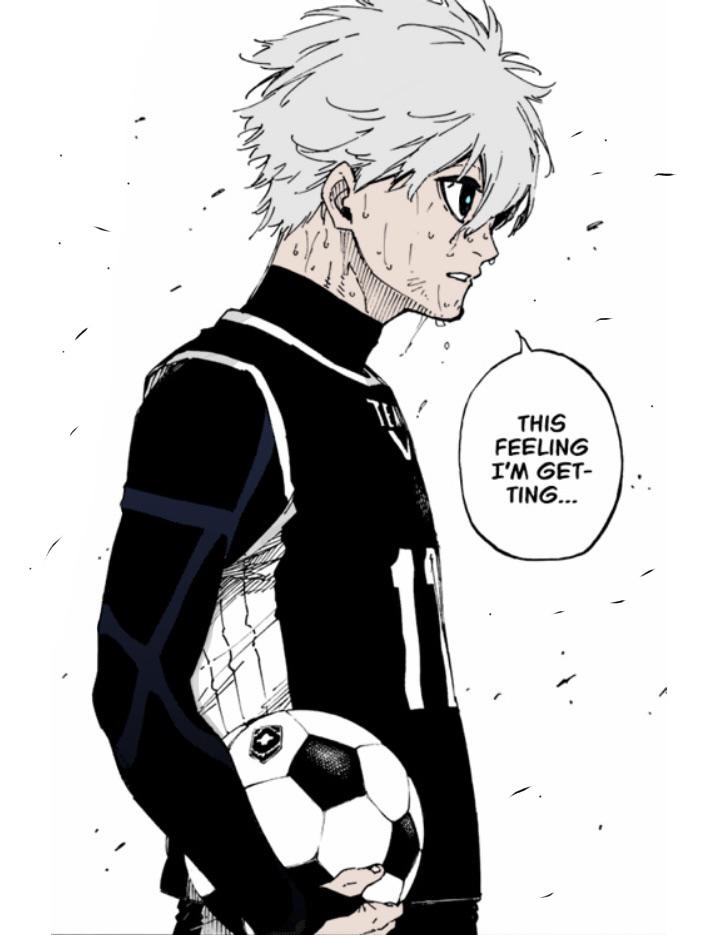 Must Read- (2021) Top 10 Best Blue Lock Players Ranked
---
Blue Lock Chapter 145 Release Date-
Fans can expect the next chapter of Blue Lock to release on September 8, 2021. With just two minutes left in the match, we can expect this arc to end within 3-4 chapters. It goes without saying that it has been one of the best arcs in Blue Lock till now.
Where to Read Blue Lock Chapter 145-
MangaSee and MangaKatana are two unofficial websites that fans can try to read the chapters of their favorite manga. We will be back again with more exciting Blue Lock articles. Stay tuned till then.
---
Do small things with great love.
Follow us on Twitter for more post updates.
Also Read-
(2021) Can you watch Crunchyroll for Free?

(2021) Top 10 Best Haikyuu Ace Ranked

Top 20 Best Players in Haikyuu (Ranked)

Top 15 Best Middle Blockers in Haikyuu!! Ranked

Top 15 Mature Anime on Crunchyroll 2021

Top 20 Best Tubi Anime 2021 Ranked

Top 15 Best Ecchi Anime on Crunchyroll, Netflix & Funimation 2021

(2021) Top 15 Best Isekai Anime on Hulu, Crunchyroll & Funimation

Best Upcoming Anime 2022: Dragon Ball Super Movie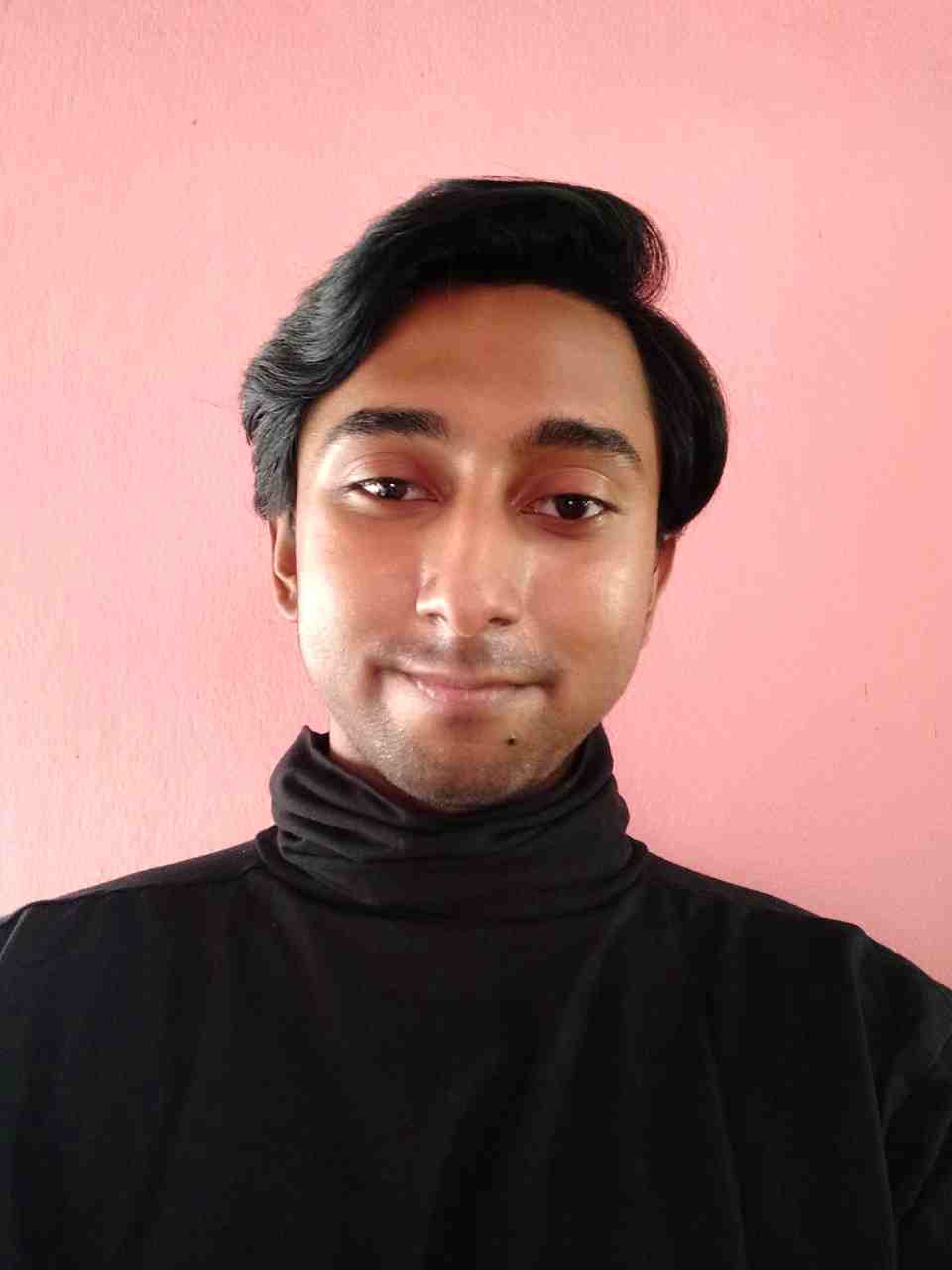 Life took a sudden turn for me when I finally decided to watch Kimi no nawa & Clannad. While both of them made me cry and introduced me to this vast world of anime. The Anime and Manga world is an escape for me from this complicated real world and serves as a relief. Being a content writer for OtakusNotes still feels like a dream and has been one of the best things to happen to me this year. It has been a productive distraction for me and I am loving every moment of it.