"Derby The Corsifa Is Emulous" manga has changed its serialization schedule from weekly to biweekly releases. That means just one chapter every two weeks for the readers. It is being serialized in Shonen Jump Plus App, and the official announcement has already been done. Up to now, only one chapter has been released in the serialization, yet it has made quite a name for itself.
This manga is written and illustrated by Hirakata Masahiro. The first chapter that has been released is continued from the one-shot manga of the same title by Hirakata. On that note, here we present to you the first preface art of the first chapter and a little insight into the story setting.
Debby The Crosifa Is Emulous Story Setting-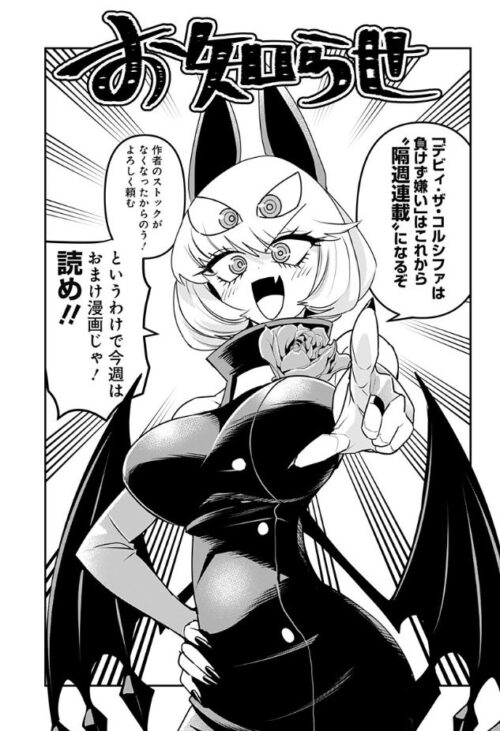 "I know! I'll destroy some humans to kill time!" 

– Debby The Crosifa
The strongest demon ever makes an unexpected appearance! But she's a total airhead. A comedy about a clumsy but emulous demon trying to kill time begins. Her first predator Sugo Rokurou has seen her unnatural powers and thinks hard to stall his death. He finally gets an idea as he asks her to play poker for time pass.
Guess what? it worked; she took the bait. An emulous over-powered demon has been sustained, and she is just too bad with games. Games are the forte of normal high school boys, so now Rokutou has found a way to stall the extermination of the human race by the strongest demon from hell.
Debby The Crosifa is available on Shonen Jump Plus App as it is a digital manga. Further, you can wait for the release on different sites in your region. Do read from trusted sources only and support this excellent comedy story. Subscribe to our page for more details and announcements.
We will be back with more news and updates on the most popular manga and anime titles. Until then, stay tuned, stay hyped.
---
Follow us on Twitter for more post-updates.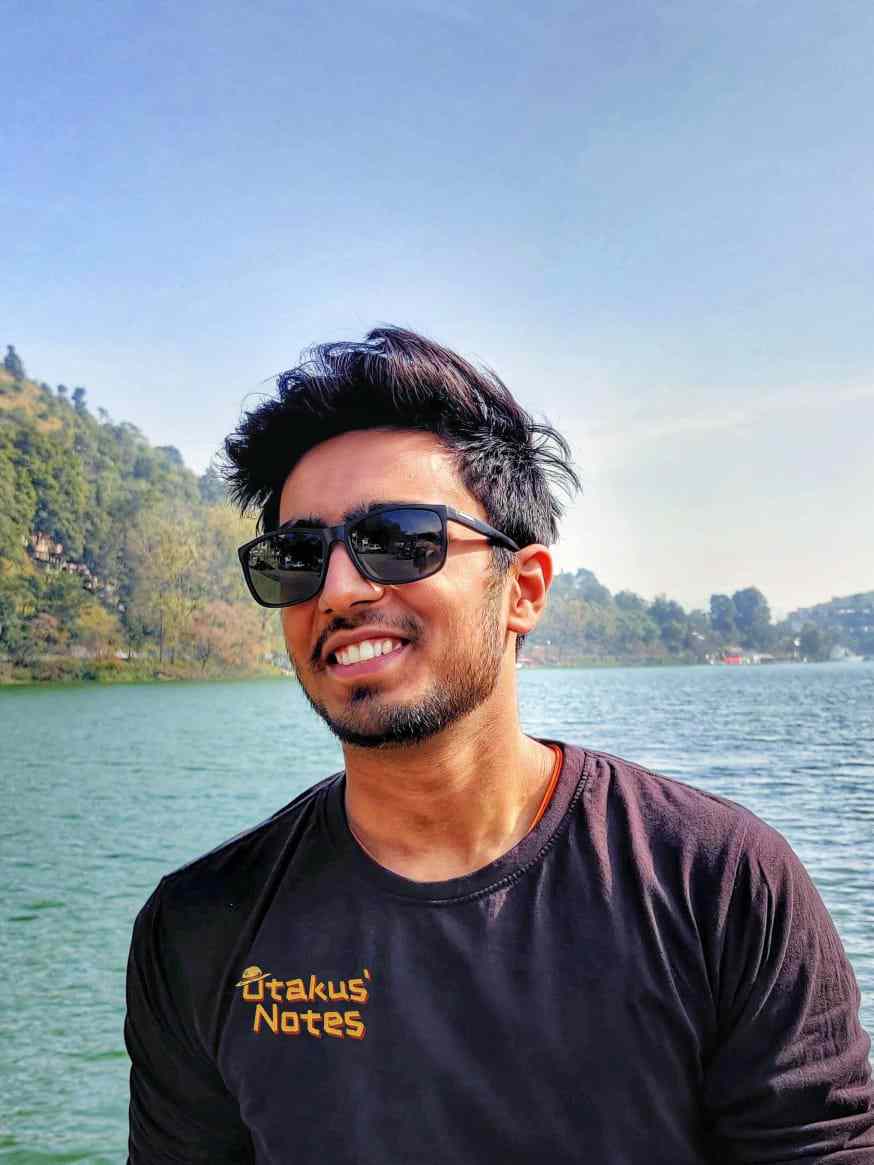 Engineering edified me dreams' propelling. And being an Otaku, a superlative dream of mine engulfs experiencing anime to its deepest quintessence and inditing my perspective towards it. Ultimately, anime blogging carved a path towards my desire and made me stand up to you.