Finally, hunter Sung Jin-Woo managed to take down the Boss Giant with his Shadow Soldiers' combined team efforts. The chapter ended with the message, "You have defeated the enemy." But remember, when hunter Sung Jin-Woo slew the boss of the dungeon, the message should be, "You have killed the owner of the dungeon," but it wasn't this. It means the Boss Giant was not the owner of the dungeon.
The Boss Giant indeed possessed the overwhelming magic energy that even surpassed Beru, but it was not the boss of the S-rank dungeon. So, who and where is it? Therefore, in this post, we will discuss the real boss of the dungeon, spoilers, and the release date of Solo Leveling Chapter 137.
Solo Leveling Chapter 137 Spoilers-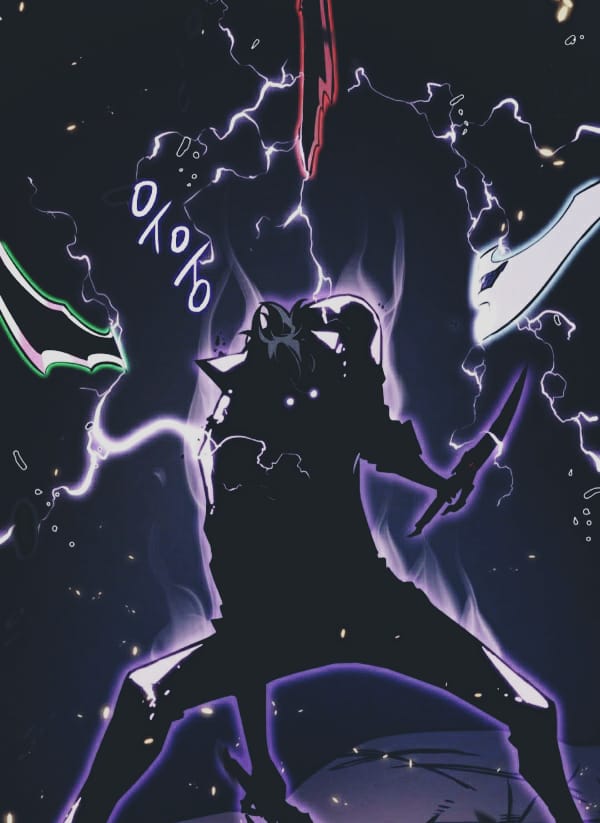 Solo Leveling Chapter 136 showed the great battle between hunter Sung Jin-Woo and the Boss Giant.  The other hunters from far away were shocked to witness the powerful magic overflowing in the environment. By sacrificing the Shadow Soldiers, Sung Jin-Woo successfully found the weak spot of the Boss Giant resultant he defeated it. But the next chapter will show the hurdle, which is even more significant. So, let's begin;
The chapter will begin with the pop-up message where Sung Jin-Woo will notice that the Boss Giant was not the owner of this dungeon.

Suddenly, he and Beru will feel the sense of overwhelming magic power from inside the dungeon.

Sung Jin-Woo will advance inside the dungeon with his shadow soldiers, where he will sense the magic power even higher than his.

At the end of the dungeon, he will meet a humanoid monster heavily tied from the magical chains, laughing at hunter Sung Jin-Woo.

The humanoid monster will introduce himself as the King of Giants (another Sovereign), and he is currently stronger than hunter Sung Jin-Woo.
It will be incredible to witness the conversation between the Giant King and hunter Sung Jin-Woo where the Giant King will unveil the history of the dungeon and monsters. Now the protagonist is one step closer to know the root cause of the dungeon and how he can stop it.
Solo Leveling Chapter 137 Release Date-
Solo Leveling Chapter 137 will release next week on January 27, 2020. According to the regional timings in some area, it will release on very next day. Fans have to wait one week to know the real identity of the Giant King.
Where to Read Solo Leveling Chapter 137-
Fans can read the Solo Leveling Chapter 137 next Wednesday or Thursday on Mangadex and Solo Leveling official website.  For Chapter 136, here we have attached the link to the Mangadex website. We will be back next week with another spoiler article. Till then, stay tuned with us. 
---
Follow us on Twitter for more post-updates.
Also Read-