The previous chapter of Boruto started with an interview of Boruto where he was being asked about his heroics. Meanwhile, Kawaki was being examined to see if he had any more injuries. We also came to know that Sumire happened to like Boruto which is why she wanted to be a member of Kawaki's care team. On the other side, Boruto's friends were discussing how he became a celebrity by saving the village but they realized that he was leading a hard life with all the supervision over him.
Kawaki happened to find Boruto hanging out by himself. He said that Boruto soon needed to find a vessel for himself or else he will die. Kawaki also said that he had Code in his mind as a suitable candidate for Boruto. We came to know that Code was also a potential candidate for the Otsutsuki vessel. He was the only one to survive besides Kawaki. Even though he failed to become a vessel, he didn't die and became compatible with Karma. Meanwhile, Naruto and the others realized that Code is likely to come after him, Boruto, and Kawaki for revenge.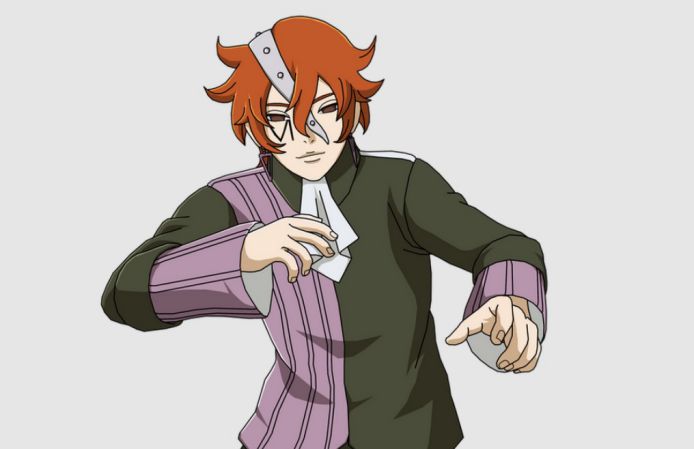 In the meantime, Kawaki had infiltrated Boro's cult facility. He easily took out the two Gatekeepers with his Karma. Then he went inside to find Bug and told him that Jiren was dead. He instructed Bug to take him to the secretly stored cyborg that Boro had stored. The chapter ended with Code looking at Eida and saying that she knew everything in that world.
Boruto Chapter 57 Spoilers –
The upcoming chapter of Boruto is going to be focused on Code and his plan with Eida. Code is hell-bent on taking his revenge on Boruto and the others and we already know he is chalking out a plan for that. He is probably going to use Eida in his attack on the Leaf Village. Meanwhile, Boruto and Kawaki are also going to train to increase their strength. Kawaki is planning to use Code as a vessel and knows that it is not going to be easy since Code is quite a formidable enemy and he should not be taken lightly.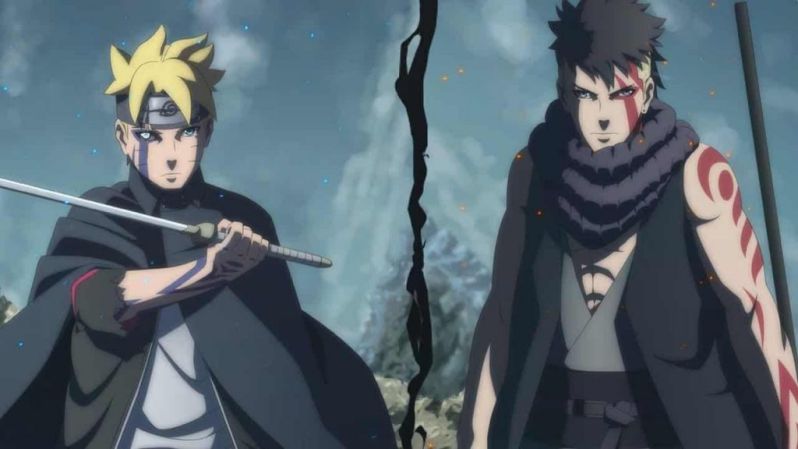 We are also going to see a meeting of all the Kages in the next chapter. Naruto wants to share his intel on Code so that they can come up with an effective countermeasure. Thus, everyone is busy coming up with their plans for their safety. Code is slowly rising to prominence as a villain and may soon pose a serious threat in the future. It remains to see how Boruto and Kawaki co-operate this time to take down Code.
---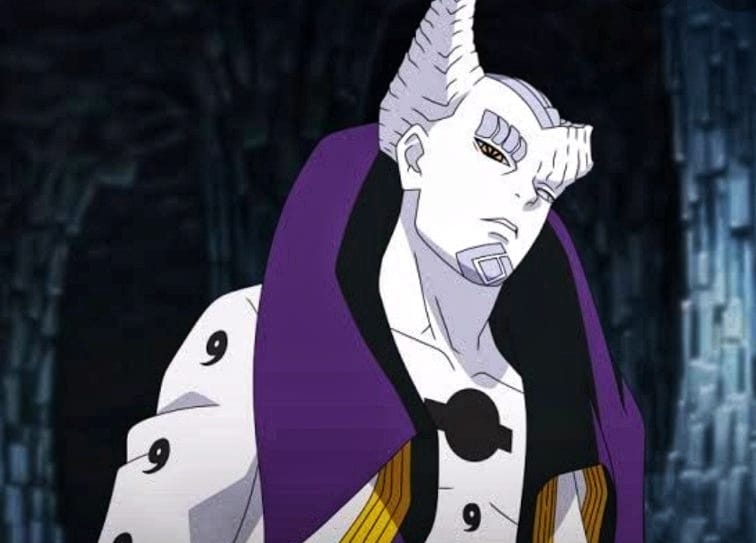 Must Read- Power of Jigen/Isshiki Otsutsuki in Boruto
---
Boruto Chapter 57 Release Date-
As per sources Chapter 57 of Boruto is set to be released on April 20, 2021. The latest chapters of Boruto get released monthly mostly on the 19th or 20th of each month. We will have to wait quite a while to see what Kawaki and Boruto are going to come up with next.
Where to Read Boruto Chapter 57-
All the new chapters of Boruto are available on the official website of Mangaplus Shueisha or Viz Media. Crunchyroll also has provided access for fans to read the new chapters of Boruto. Till we come back with another spoiler and prediction article, stay tuned with us.
---
Follow us on Twitter for more post-updates.
Also Read-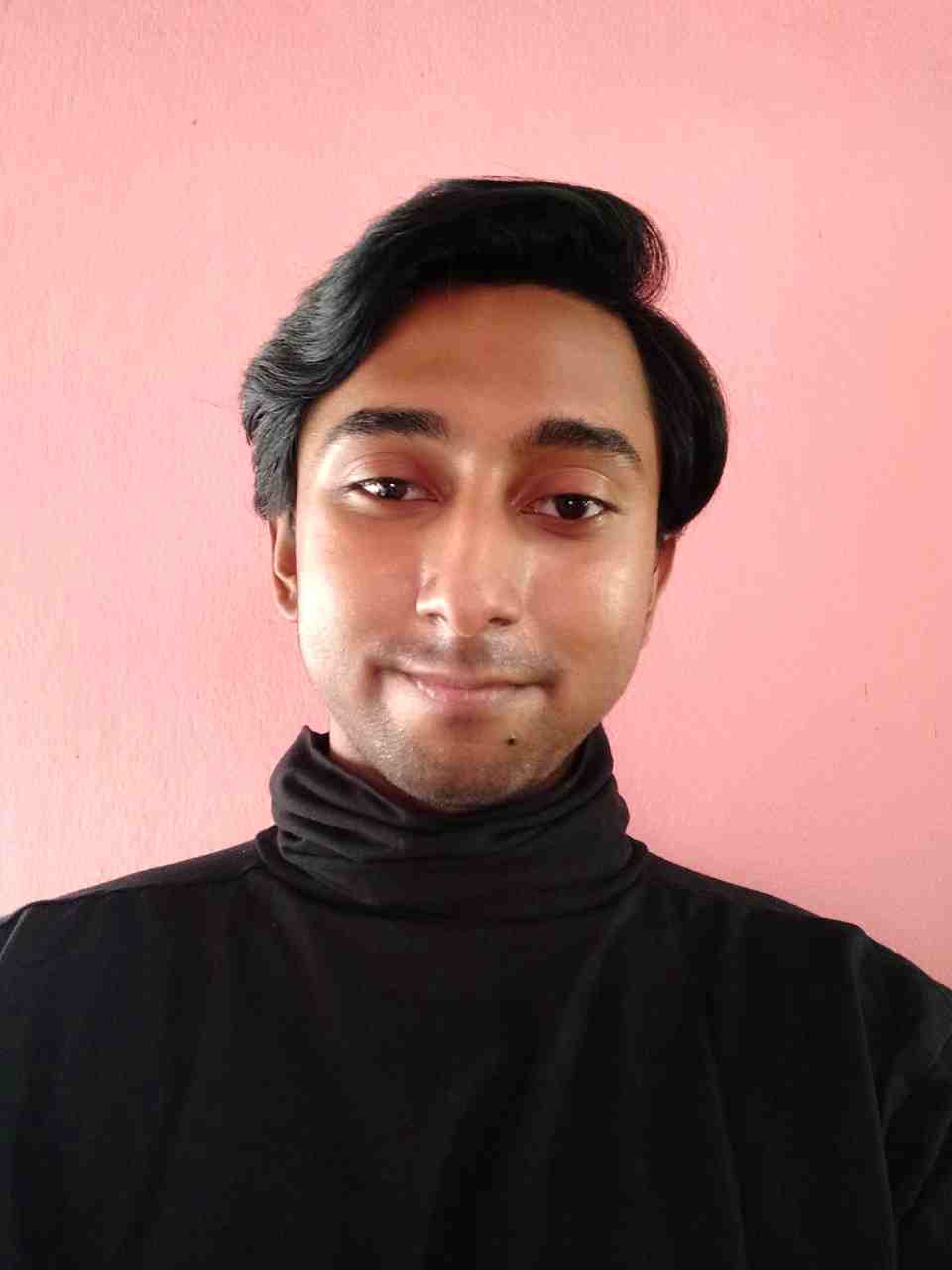 Life took a sudden turn for me when I finally decided to watch Kimi no nawa & Clannad. While both of them made me cry and introduced me to this vast world of anime. The Anime and Manga world is an escape for me from this complicated real world and serves as a relief. Being a content writer for OtakusNotes still feels like a dream and has been one of the best things to happen to me this year. It has been a productive distraction for me and I am loving every moment of it.