Here, we have attached link to Iruma Kun Chapter 207 Spoilers. Visit here, to read the spoilers of Welcome to Demon School! Iruma-kun Chapter 206.
---
This post contains Iruma-kun Chapter 206 Spoilers: The last chapter 205, titled- Speaking of the Demon King, started with a very fresh and light note. Our so very curious Iruma is seen running to the Demon King Batra to learn about the previous Demon Kings. Demon King Batra is a school club that focuses on gathering and discussing literature related to Demon Kings. There he is greeted by his classmate Sabnock who is also a member of the Batra.
One cannot help but be intimidated while meeting Sabnock for the first time- a towering giant with immense strength; however, deep down, he is as crazy and nerdy for Demon Kings as an otaku is for popular culture. On seeing Iruma taking an interest in Demon Kings' history, he excitedly rushes him to the private library of the Batra filled with unfathomable riches for a human to comprehend. They talked about the awe-inspiring history of Delkira- The Missing Demon King. Even among the Demon Kings, his power and charisma were unmatched. He was responsible for many reforms in the Netherworld, and his reign filled the demon world with glory.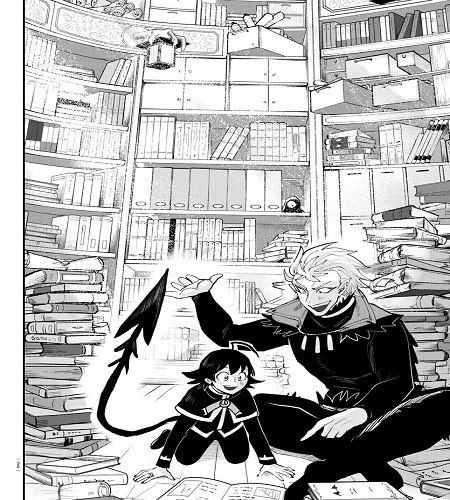 There exist several myths and legends about him and his incomparable power. Sabnock told Iruma his favorite myth about him- The Spiked Mountain Legend from the Northern War. Centuries ago, two armies were fighting over a North-Western territory called Death Square. As the war was about to begin, Delkira appeared and directed every weapon towards his body- pierced with every single weapon bleeding but still standing. Just in an instant, Delkira ended the great war that could have brought immense pain and countless death.
According to Sabnock, maybe Delkira directed every attack towards himself to feel the pain a war brings before he ascended the throne so that he could be a king that ended all these unnecessary wars. Upon hearing this, Iruma grew a soft corner for Delkira; however, his bubble burst in an instant when Sabnock told him about all his other wacky tales. Further, on being enquired by Sablock as to what does Iruma owes his sudden interest in Demon King, Iruma replied that he had decided to confront the things that he hadn't paid any attention to before. There are a lot of things that are a mystery to him; hence he started with decoding the Demon Kings first.
Welcome to Demon School! Iruma-kun Chapter 206 Spoilers-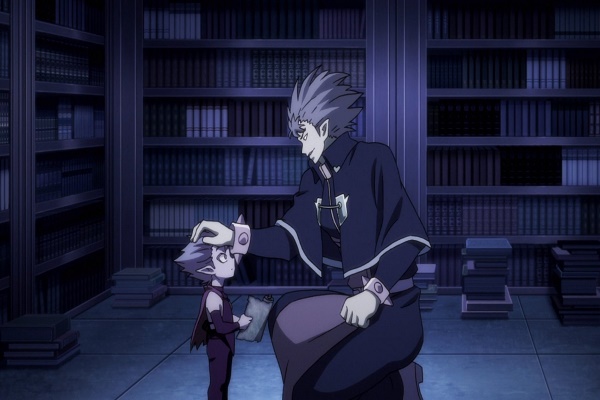 The next chapter will surely be a walk down the memory lane for our mighty bloke Sabnock. On hearing Iruma's answer, something sparks inside Sabnock, and he calls his sister that he is returning home to confront some issues. Sabnock will be seen ruminating about his childhood that how he was angry at his father. Sabnock's father though a gifted demon, spent his entire life forging weapons and nothing else. This irked Sabnock, and he decided that he would never turn like his father, and he is determined to dedicate his life to become the next Demon King.
He will return home and is most likely to confront his father about the same, and as we are familiar with Osamu Nishi's style, we are up for a heartfelt roller coaster ride. On the other hand, as Iruma has confronted his demons( metaphorically speaking ), then maybe he has decided to walk on the path that his ojisama laid for him. It will be interesting to see what others things Iruma does to level up to the other potential candidates. One has to wait patiently to see what all other secrets are waiting to be unfolded and how they will affect the future of the Netherworld.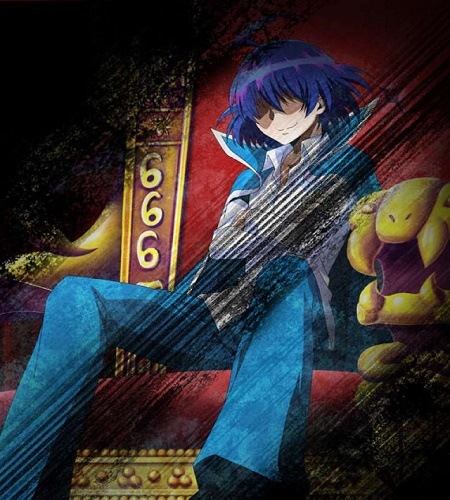 ---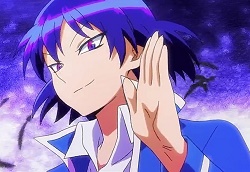 Must Read : (2021)Top 20 Strongest Characters in Welcome to Demon School! Iruma-kun Ranked
---
Welcome to Demon School! Iruma-kun Chapter 206 Release Date-
With countless secrets lurking around Iruma and his nomination as a candidate for the next Demon King, it is very difficult to patiently wait for the mystery to unfold. Alas! The only thing we could do is pray and wait for the next chapter to relieve our stress. The next stress-busting chapter, 206, is expected to release around 5 June 2021.
Where to read Welcome to Demon School! Iruma-kun Chapter 206-
If one enjoys the fantasy-comedy genre along with thrilling secrets and characters that strike a chord in our hearts, then this manga series is a must-read. Often containing many comical and embarrassing situations, this series is quite light on the heart. One can read this series on several sites like mangarockteam.com and welcometodemonschoolmanga.com.
---
Follow us on Twitter for more post updates.
Also Read-  
Where to Watch Welcome to Demon School! Iruma-Kun Anime? Watch Order Guide
(2021) Top 15 Strongest Demons in Demon Slayer Ranked
(2021) Top 20 Best Magic School Anime of All Time
Top 10 Strongest Demons in The Seven Deadly Sins Ranked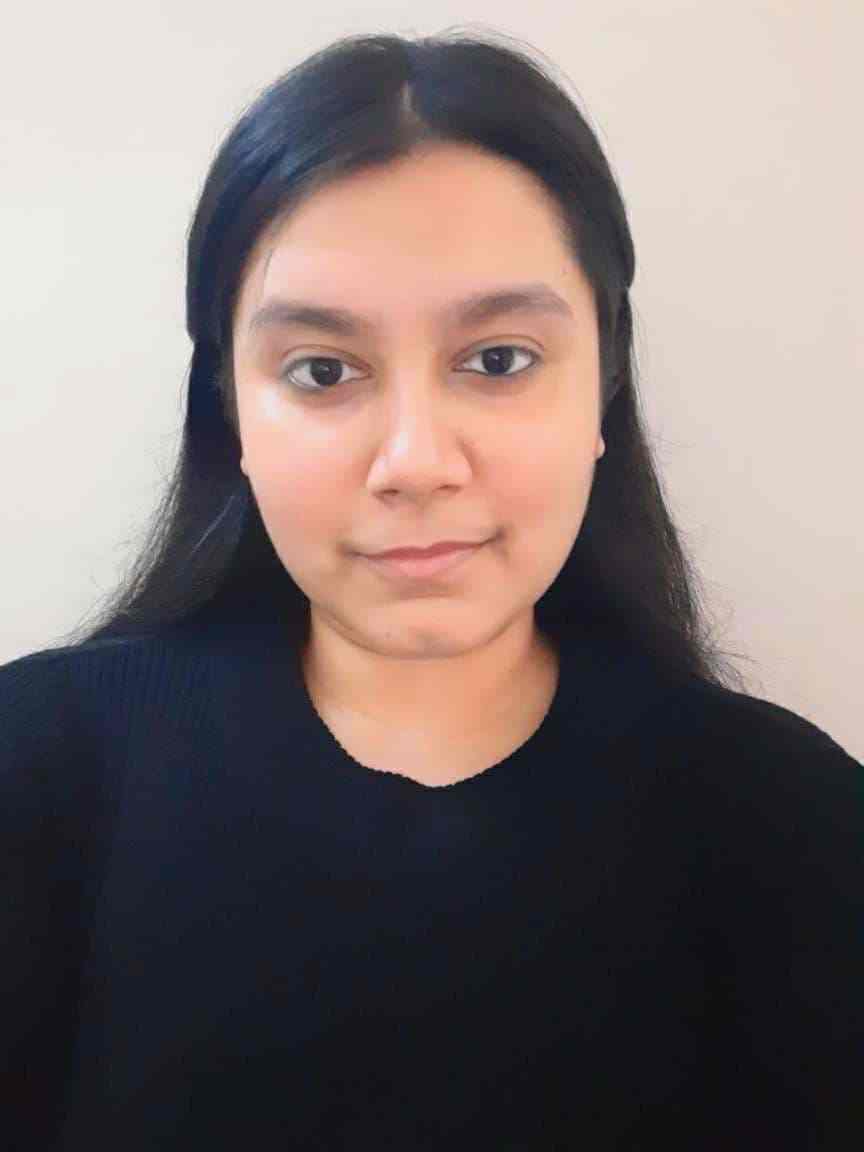 For as long as I can remember I was introduced to the beautiful world of anime when I was in 6th standard. The first anime I ever saw was Gakuen Alice. Suddenly a new world of possibilities and hope opened and since then I have never looked back. As a proud otaku, the thing that interests me the most about anime is its never-ending genres- it caters to the emotions and fantasies of millions. An alternate reality where one can let loose their wings and fly.