Let's discuss spoilers, predictions & release date of Iruma-kun Chapter 216. Cheers! The new school year has begun. The new students are flocking like sheep around the school grounds.
With the attention span of a goldfish, the first years are busy admiring all the cool and mesmerizing features of the Babyls Demon School.
The prestige of this academy is second to none, and many young demons aspire to enroll here one day. Just like the previous year, the new first years are directed to the orientation ceremony.
There in the audience, we encounter a familiar-looking young demon- Sabnock Sylvia. She is a happy-go-lucky person and is very excited to be there. She can't keep her enthusiasm at bay and greets everyone loudly.
The hustle-bustle in the orientation comes to a standstill as soon as Kalego Sensei glares with his monstrous aura. The ceremony proceeds with the maiden address of Principal Sullivan. The new students are delighted the see the mighty Chair Demon.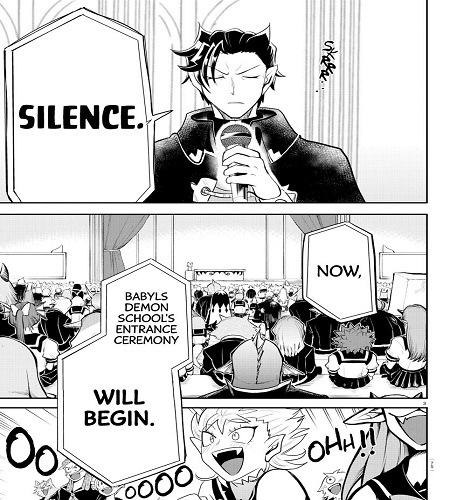 Keeping his cool, Sullivan-sama addresses the students welcoming them to the academy. Just when we think he is finally serious, he takes out a huge poster of his grandson Iruma and, like a doting grandpa, describes his charms and charisma.
However, he is cut short by the pissed Kalego sensei and escorted out. Later, the first-year student representative – Crocell Chima, addresses the students and welcomes them to the academy. She motivates the young demons to stay true to their desires while being ambitious.
The teachers are busy reminiscing the last year's trouble-making ceremony due to Iruma. As soon as Chima leaves the stage, she is greeted by the exuberant Sylvia, who wants to befriend her.
The first-year students are in awe when they see the dazzling Student Council President- Azazel Ameri. Chima warns Ameri to watch out as she will soon surpass her. Ameri acknowledges Chima's resolve and wishes her good luck.
However, their conversation is cut short when Iruma enters the hallway. Both Chima and Sylvia rush to greet Iruma, leaving Ameri dreading the new additions to Iruma's harem.
Iruma-kun Chapter 216 Spoilers-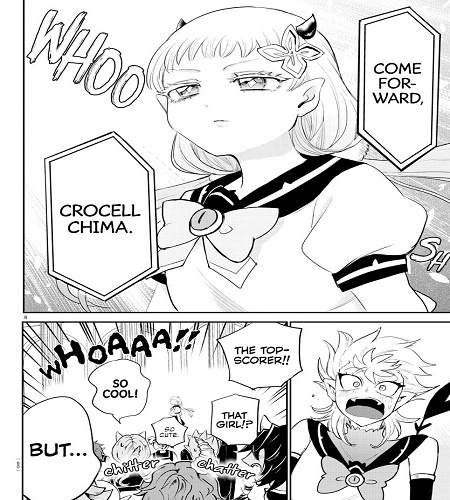 Well, one can say Iruma's charm works in mysterious ways making every ambitious to fall for her, thereby leaving Ameri in despair on the site of new rivals.
It would be exciting to see how the relationship changes as the siblings of the Misfit Class enter the academy. In the next episode, we are expected to meet the siblings of other Misfit Class demons.
The students of the Misfit Class will once again enter their prized possession 'The Royal One' to begin the second year as seniors.
Since this year would focus more on practical skills rather than theoretical, it would be exciting to see how will Iruma juggles through the various oddities of the Netherworld while keeping his identity a secret. Six Fingers under the command of Amy Kirio are expected to make their next move soon.
---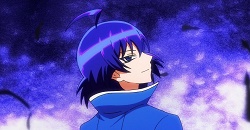 Must Read: (2021) Top 15 Hottest Female Characters in Welcome to Demon School! Iruma-kun
---
Iruma-kun Chapter 216 Release Date-
Finally, things are starting to get exciting. With new students, new responsibilities, and new adventures, plus the mind-boggling twists, it would be interesting to see how the current arc progresses.
One new chapter is released every week. But it seems like Chapter 216 is on hiatus this week because there is no information update on the release of Chapter 216 till now. Therefore the chapter will release next week on August 21, 2021.
Where to Read Iruma-kun Chapter 216-
Since its release in 2017, these Japanese manga series have garnered a massive fanbase. Owing to its popularity, it was made into an anime, with the third installment being aired currently.
This light-hearted comedy series is a must-read. One can read it on several platforms like readkomik.com and mangajar.com. Stay tuned to know more!
---
Follow us on Twitter for more post updates.
Also Read-  
(2021) Top 20 Strongest Characters in Welcome to Demon School! Iruma-kun Ranked

Power of Iruma in Welcome to Demon School! Iruma-kun Explained

(2021) Top 10 Strongest Teachers of Babyls Demon School in Iruma-kun Ranked

(2021) Top 20+ Best Yuri Anime on Crunchyroll, Netflix, Hulu & more

(2021) Top 15 Best Isekai Anime on Hulu, Crunchyroll & Funimation

Top 15 Best Ecchi Anime on Crunchyroll, Netflix & Funimation 2021

Top 10 Best Funny Anime on Netflix (2021) Ranked

(2021) Top 20 Best Action Anime on Netflix Ranked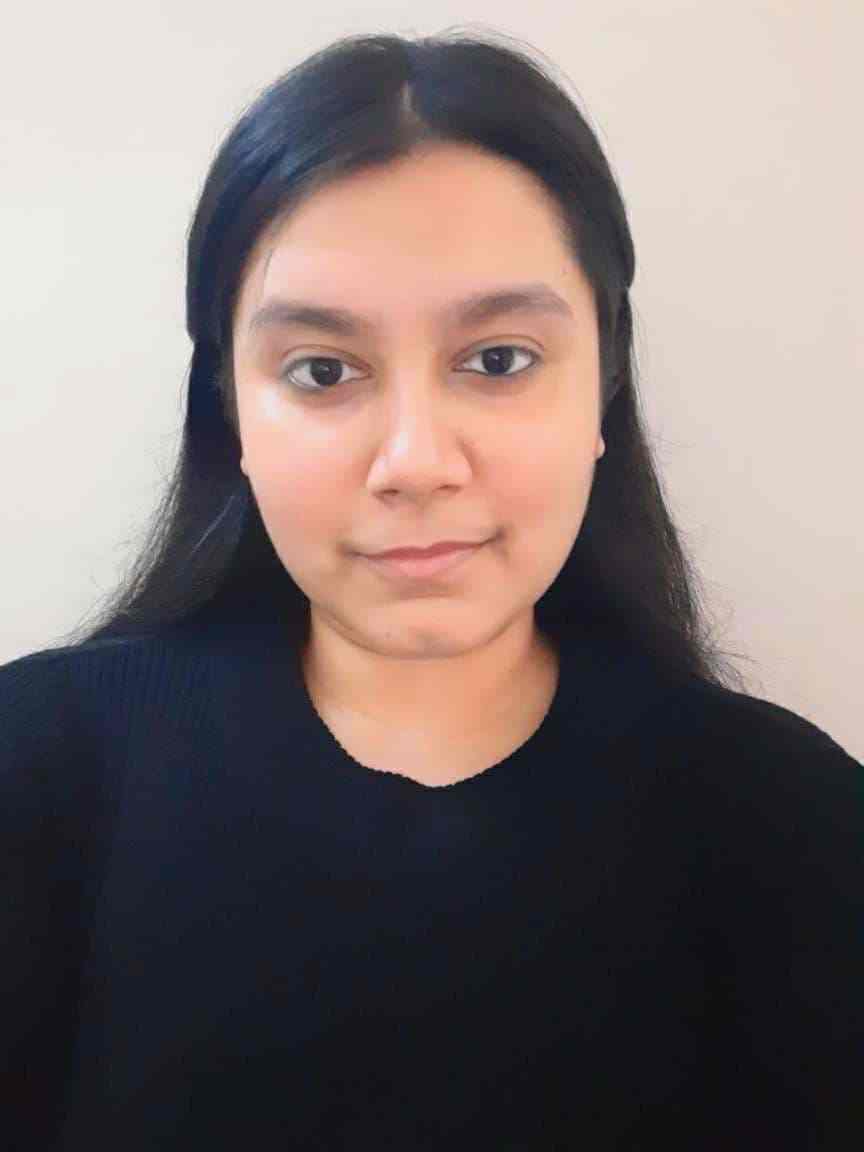 For as long as I can remember I was introduced to the beautiful world of anime when I was in 6th standard. The first anime I ever saw was Gakuen Alice. Suddenly a new world of possibilities and hope opened and since then I have never looked back. As a proud otaku, the thing that interests me the most about anime is its never-ending genres- it caters to the emotions and fantasies of millions. An alternate reality where one can let loose their wings and fly.