Let's discuss Iruma-kun Chapter 217 spoilers, predictions, and release date. As the new year at Babyls begins, all the Kouhais are falling for the charms of their dashing senpai Iruma-kun. Sabnock Sylvia and Crocell Chima are the latest entrants in Iruma's harem.
The last chapter titled- The Biggest Reason gave us an insight into the true desire of Crocell Chima. She asked Kerori about her decision to be an evidol and her desires.
Kerori explained to Chima that one realizes their true desire in most unlikely encounters, which strikes the core of their heart, keeping them yearning for it. Hence, during the Evidol Games, an unlikely encounter occurred, which led Chima to realize her true desires. During the games, she was injured and was escorted to the medical tent by our star evidol Iruma.
On seeing a stressed Chima looking for her sister, he took Chima to meet Kerori. Both Chima and Kerori worked out their misunderstanding, and Chima is touched by this gesture. Later, Iruma compliments Chima on her eyes that remind Iruma about lakes covered with shards of ice.
At that very instant, Chima realized her true desire 'to be the only one' for Iruma. She then studied and trained hard to get into the prestigious Babyls Demon School, one step closer to her desire.
She worked hard to be the first-year student representative, just like hers Iruma-senpai. After the speech, she meets with Iruma in the hallway, who is excited to see her. At one glance, Ameri realizes that her new competitor is her and is pissed at Iruma for not realizing the same.
Hence, from this chapter, one thing is clear that blood indeed is thicker than water as both Chima and Kerori have timid personalities, but underneath they both hide their powerful desires.
Iruma-kun Chapter 217 Spoilers-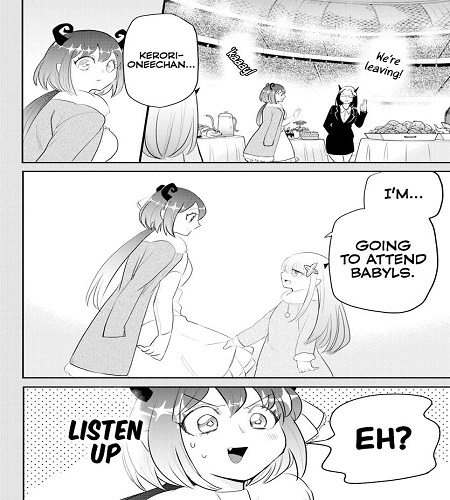 Since the new year has begun in Babyls, we are excited to meet the new Kouhais and looking forward to all the fun and cheers they will bring to Babyls. Our favorite demons from the Misfits' Class are finally entering their second year. The next chapter might contain some insight into the lives of some new first-year students.
And to everyone's envy, the misfits will resume classes in their prized possession – The Royal One. Along with that, the next few chapters will lay the foundation for the next arc and finally will focus attention on the Demon King Selection process. Along with that, several questions will be answered regarding the sinister plans of Baal, the disappearance of Delkira-sama, and most importantly, why did Sullivan-sama choose Iruma.
---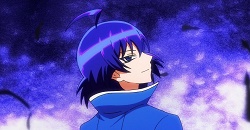 Must Read: (2021) Top 10 Strongest Teachers of Babyls Demon School in Iruma-kun Ranked
---
Iruma-kun Chapter 217 Release Date-
Things are finally becoming interesting as we are nearing close to the next arc. This excitement has caused many fans sleepless nights yearning for new chapters. One new chapter is released every week. The next chapter is expected to release around 28 August 2021.
Where to Read Iruma-kun Chapter 217-
Since its release in 2017, this series has gained a massive fanbase and owing to its popularity, it was made into an anime, with the second season being aired currently. There are several sites where fans can enjoy this light-hearted comedy series, like readkomik.com and mangajar.com. Stay tuned to know more!
---
Do small things with great love.
Follow us on Twitter for more post updates.
Also Read-  
Where to Watch Welcome to Demon School! Iruma-Kun Anime? Watch Order Guide

(2021) Power of Lord Sullivan in Welcome to Demon School! Iruma-kun Explained

(2021) Top 20 Strongest Characters in Welcome to Demon School! Iruma-kun Ranked

Power of Iruma in Welcome to Demon School! Iruma-kun Explained

(2021) Top 20 Strongest Demon Slayer Characters Ranked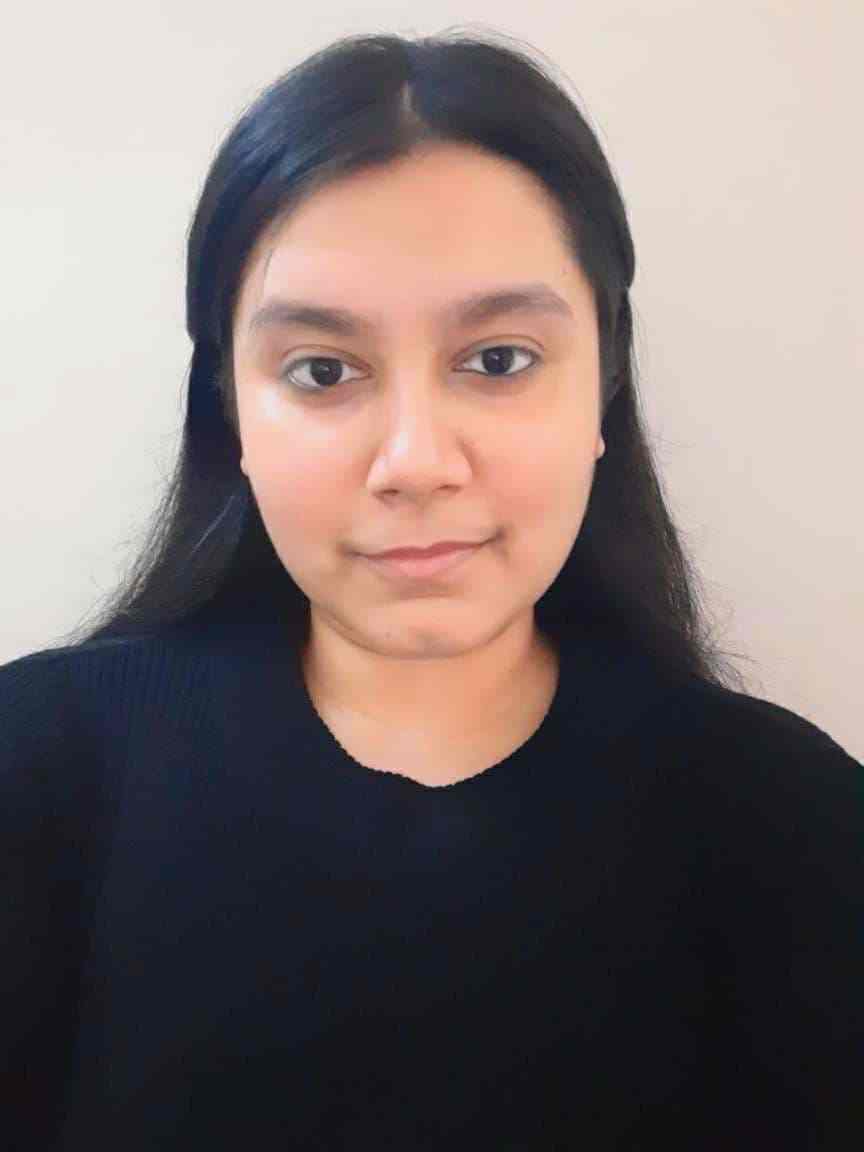 For as long as I can remember I was introduced to the beautiful world of anime when I was in 6th standard. The first anime I ever saw was Gakuen Alice. Suddenly a new world of possibilities and hope opened and since then I have never looked back. As a proud otaku, the thing that interests me the most about anime is its never-ending genres- it caters to the emotions and fantasies of millions. An alternate reality where one can let loose their wings and fly.