The Korean manga of Black Clover Chapter 278 surfaced a few minutes ago. Based on the raw scans, we can say that the next chapter will display Dante in action form. We know that Dante is the strongest among all the Dark Triads, and he possesses Body magic. It means only anti-magic can give him physical damage. So, will Natch and Jack even put up a fight against Dante or not? Let's discuss.
Black Clover Chapter 278 Raw Scans and Spoilers-
The next chapter will begin with the excellent color cover page showing the Dark Triad in a dreadful form. After that, the chapter will advance to the battle between the Dark Triad and the Clover Knights. This time we will witness Jack and Nacht versus Dante. In the previous two chapters, we have seen the limit breaker form of the Clover Knights, which overpowered the Dark Triad's two pillars. So, what now?
 

Firstly

, Jack will use his slicing attack on Dante, but Dante, with his Body Magic, gets heal from it.

 

Afterward, he will use Gravity Magic and exponentially increases the gravity of the surrounding.

 

Both Nacht and Jack will succumb on the floor. However, Nacht will use his new form, Demon Fairy Tale Mode: Equus (Raw Translation), which augments his magic's characteristic robustness.

 

Dante will astonish to witness that besides Asta, someone also got Devil's power. Nacht's new form allows him to amplify his robustness that even gainsay Dante's magic.

 

The most exciting part is when Nacht will mock Jack that he is nothing but a mere talk. And afterward, Nacht alone will fight Dante in his new form.

 

Jack will remember his past when he was a child and has no control over his magic.

 

As a result, he will break his limit and generate a new form in which his slicing blades won't only confine to his forearms.

 

In this form, he will harness the mana zone, and also, his slicing attack will affect Dante this time.
 Here, we have attached the link to Black Clover Chapter 278 Korean Translation.
Black Clover Chapter 278 Release Date-
Black Clover Chapter 278 will release this Sunday on January 17, 2020. The timings of the release will be different according to the region. Also, there is no news about the hiatus next week. So, we can assume that Chapter 279 will be released next week.
Where to Read Black Clover Chapter 278-
Fans can read Black Clover Chapter 278 once released on Mangaplus Shueisha and Viz Media's official website. We will be back next week with another spoiler article. Till then, stay tuned with us.
---
  Follow us on Twitter for more post-updates.
Also Read-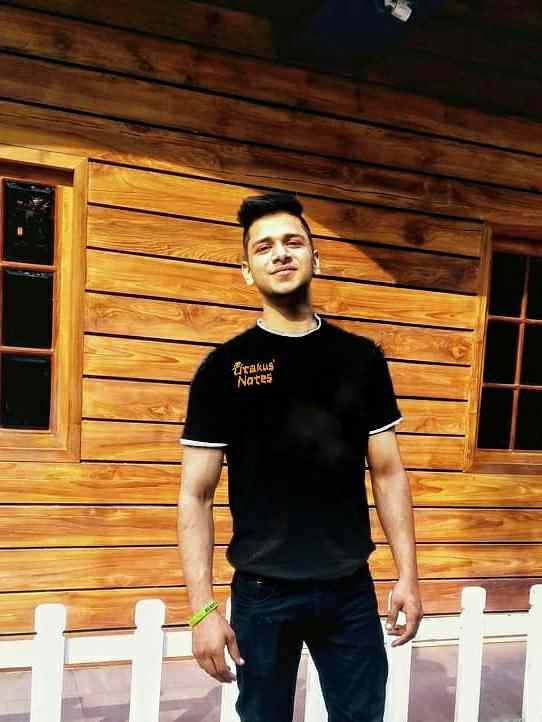 Sachin Kandwal is the newest member of the staff. And here in Otakus' Notes, he covers breaking stories of the Anime world. When he's not consuming content on Reddit, he can be seen exploring Bangalore city.