God of Highschool Chapter 501 will be featuring a trembling fight between the Monkey King "Jecheondaeseong" and the First Dragon "Ogre." This is going to be one of the most splendid martial arts matches disregarding the hefty bombardments and collision as in other magical warfares in the story.
On the previous note, Chapter 500 showcased a simple introduction of the Ogre by the present Dragon King and a small bout between her and the Monkey King. The chapter ended with Ogre saying that both she and Jin Mori are actually the bastard children of Gaia. Who is Gaia? How will the fight proceed? Will Jin Mori win back his Yeoui before Mubong finds him? Read further for their answers.
God of Highschool Chapter 501 Spoilers-
The Monkey King passed the trial of the 19th dragon inside the Dragon King's body and thus won over all the Yeoui present there, under one week. Mubong had started the upturning of the land, which undid the seal on the ancient dragon, Ogre. As the present Dragon King bends over in respect of the first dragon, Jin Mori rather attacks her blatantly. Read further for what is going to happen between them.
Jin Mori will try everything he knows against the Ogre but of no use.
Her mastery in battle staff handling and coordinated "Spatial" attack will overthrow every skill of Mori.
She will simultaneously use many Yeouis at the same time, showing that different of them have different uses.
He won't be able to land even a single hit on her while getting beat in return.
Finally, Ogre will summon her chest bones and cast a barrier casting off Mubong's detection.
Jin Mori will admit that he ate Xuanzang, a descendant of Gaia (The Ancient One) before, which will anger Ogre.
Basically, the chapter will show the true terror of the first catastrophe on Earth, even before the gods of the heavenly realm reached here. The following couple of chapters will feature their fight as a trial by Ogre to accept the Monkey King as her new master.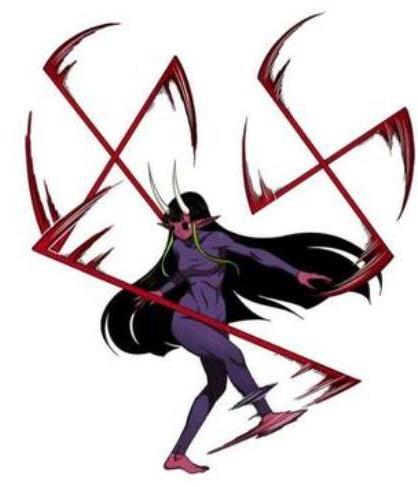 God of Highschool Chapter 501 Release Date-
Chapter 494 will release next week on February 5, 2021, i.e., on Friday. The series is finally focusing on the main character and its relationship with the ancient one, Gaia. Further, the wait is always worth it when reading God of Highschool.
---
Must Read- My Hero Academia: Yuichi Nakamura Shared His Acting Experience As Pro-Hero Hawks
---
Where to read God of Highschool Chapter 501–
Fans can read the latest God of Highschool chapters from Line Webtoon or other official platforms. We will be back next week with another God of Highschool spoiler article. Until then, stay tuned, stay hyped.
---
Follow us on Twitter for more post-updates. 
Also read-