Jujutsu Kaisen Chapter 129 was released yesterday. In this chapter, Mahito has shown his overwhelming cursed techniques against Todo and Itadori. His soul multiplicity technique allows him to create a 'Polymorphic Soul Isomer.' But it was not enough to kill Todo. Now once again, both Todo and Itadori have joined the team. In Chapter 129, fans noticed that on the 17th page, there is a mistake in Mahito's words. Many of them have taken it as a phrase. But on November 9, 2020, the writer Gege Akutami sent an apology and correction letter for this mistake. According to this, Mahito was anticipating, "he won't be able to use the same strategy," instead of, "he doesn't have the skill to exclude." It means Mahito is thinking of a domain expansion of 0.2 seconds only to eliminate Todo.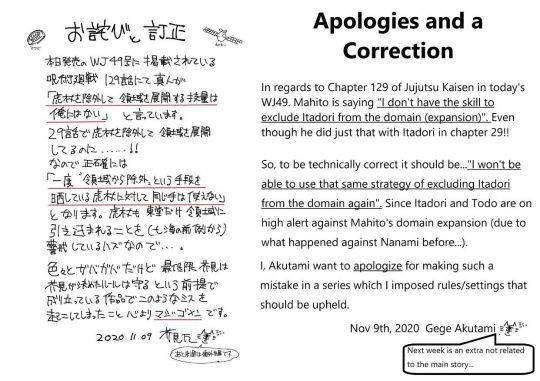 Mahito knows that he can't kill Itadori in his 'Self-Embodiment of Perfection' because of Sukuna. Hence, he has decided to eliminate the more significant obstacle. If Todo loses, Itadori will lose on his own. Now, what will they do? Therefore, in this, we will discuss the predictions and release date of the next chapter.   
Jujutsu Kaisen Chapter 130 Spoilers-
According to the apology letter by Akutami sensei, both Itadori and Todo are on high alert against Mahito's domain expansion. Mahito will gamble on, firstly stepping into Sukuna's territory and then running out again before Sukuna notices. From Mahito's point of view, it's a perfect strategy. However, the series has also unveiled that his domain could take so much cursed energy that he might take days to recover. We can assume that opening a domain for 0.2 seconds costs less, but will he have enough cursed energy left to fight after the domain? If Todo somehow manages to survive for 0.2 seconds, then Mahito will get defeated.
At the end of the correction letter, the writer has mentioned that the next release will be a different story that is not related to the main story. It means fans have to wait for two weeks to witness the battle environment. Everyone is cheering for Sukuna to come out once again for Mahito. But in our opinion, after causing too much destruction, he has been taking a nap. So, he won't make his appearance until the situation becomes worse.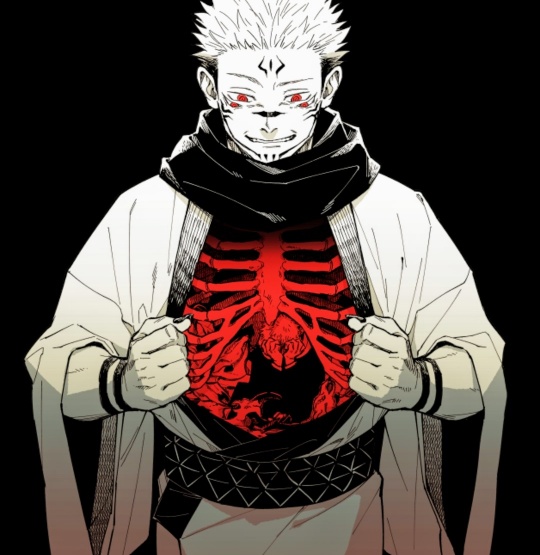 Must Read- Power of Sukuna Explained in Jujutsu Kaisen
Jujutsu Kaisen Chapter 130 Release Date-
According to Shueisha, Jujutsu Kaisen Chapter 130 will release next week on November 15, 2020. But it will be an extra story. For the main story, fans have to wait for two weeks, i.e., on November 20, 2020, evening.
Where to Read Latest Jujutsu Kaisen Chapter-
Jujutsu Kaisen is a weekly-scheduled manga written by Gege Akutami. The latest chapter of Jujutsu Kaisen is available on the official website of Mangaplus Shueisha and Viz Media. We will be back with another raw scans article. Till then, stay tuned with us.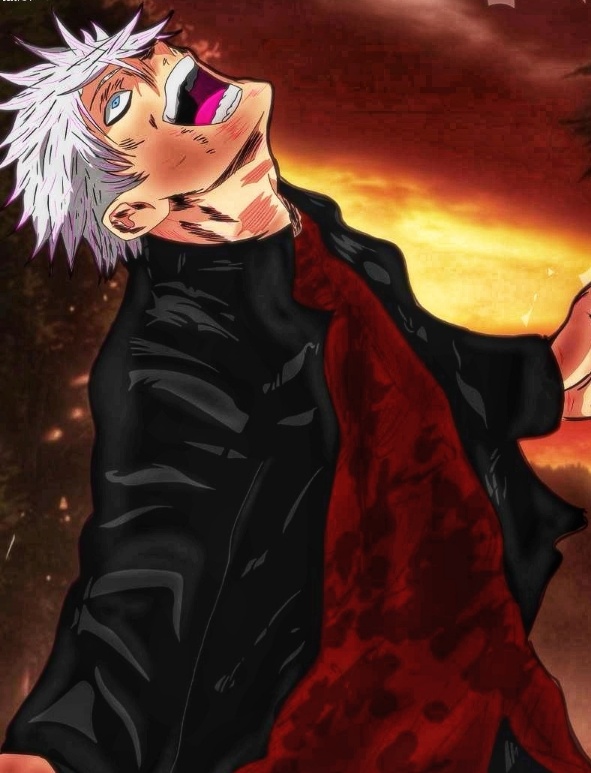 Also, Read- Power of Satoru Gojo Explained in Jujutsu Kaisen
Follow us on Twitter and Telegram channel for more post-updates.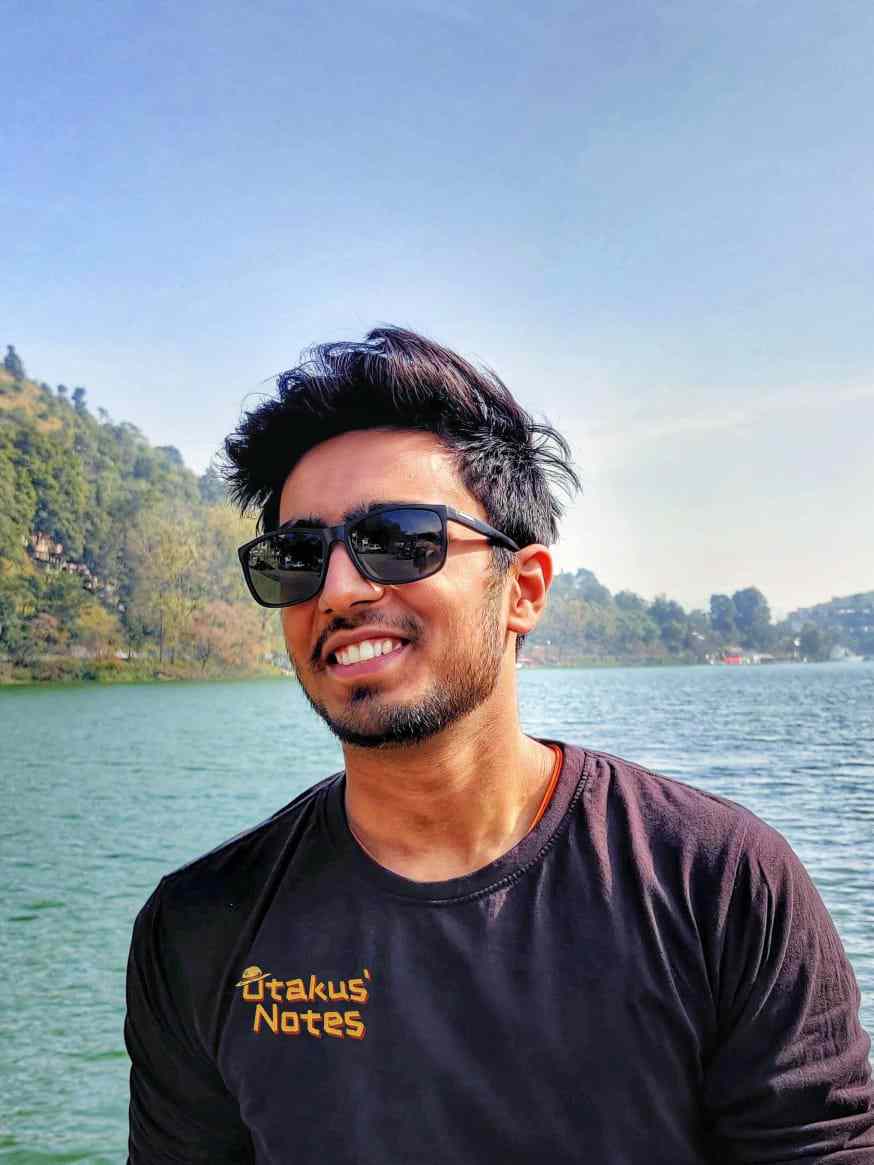 Engineering edified me dreams' propelling. And being an Otaku, a superlative dream of mine engulfs experiencing anime to its deepest quintessence and inditing my perspective towards it. Ultimately, anime blogging carved a path towards my desire and made me stand up to you.