Yesterday, we witnessed an exciting fight between the Strongest Sorcerer and the Special Grade Cursed Spirit in Jujutsu Kaisen Episode 7. The episode also unveiled some significant terms like Domain Expansion and Cursed Technique- Reversal. Now we have seen a glimpse of Satoru Gojo's cursed technique power. He easily overwhelmed Jougo, who is supposed to be as strong as Sukuna's 8 fingers. Despite so much cursed power, Jougo was not able to touch Gojo even in his Domain Expansion. He showed the power difference between them with his Limitless Cursed Technique. But why Jougo wasn't able to touch Gojo? What is the Infinity Barrier that was formed around Gojo? Therefore, in this post, we will discuss the cursed techniques of Satoru Gojo, spoilers, and the release date of the next episode.
Jujutsu Kaisen Episode 8 Spoilers-
Satoru Gojo uses the Limitless Cursed Technique, which he receives from his clan bloodline. This Infinity Cursed Technique allows him to control the mass of everything at the atomic level. He apprised two words in the recent episode, "Convergence" and "Divergence." In the episode, he demonstrated the Divergence Cursed Technique– 'Red,' which repelled Jougo and his surroundings. He can also use Convergence Cursed Technique– 'Blue' to attract anything. With this cursed technique, Satoru Gojo can form an Infinity Barrier. This barrier is the mixture of his cursed energy. Whatsoever comes in contact with this barrier will control by the Red and Blue Cursed energy. That is why Jougo couldn't even touch him. But in the end, Hanami saved Jougo. Hanami is also a Special Grade Cursed Spirit who is an expert in manipulating forest.
After the intense fight, the series displayed the superiors of the Special Grade Cursed Spirits. Both Getou and Mahito are the most powerful and the topmost Cursed Spirit. They are planning to seal Satoru Gojo on October 31 in Shibuya. They also know that Gojo alone can exorcise them. Therefore, they will wait for the best opportunity to get an advantage over him. In the next episode, we will witness the appearance of second and third-year students of Kyoto Jujutsu Tech. They will also clash with each other. Aoi Todo, a third-year sorcerer, will show his overwhelming strength to everyone.  Hence the next episode will cover another interesting fight between Tokyo and Kyoto Tech.
Must Read- Power of Satoru Gojo Explained in Jujutsu Kaisen
Jujutsu Kaisen Episode 8 Release Date-
Jujutsu Kaisen Episode 8 will release next week on November 21, 2020. The previous episode was released yesterday at midnight. Therefore, we can assume that the next chapter will also officially air on the upcoming Friday at midnight.
Where to Watch Latest Jujutsu Kaisen Episode-
Jujutsu Kaisen is an anime series that is officially released on Crunchyroll. Reddit and many Telegram Channel have also provided the private links of the episodes. Therefore, fans can watch the latest episodes from these channels. We will be back next week with another spoiler article. Till then, stay tuned with us.  
Follow us on Twitter and our Telegram Channel for more post updates. 
Also, Read-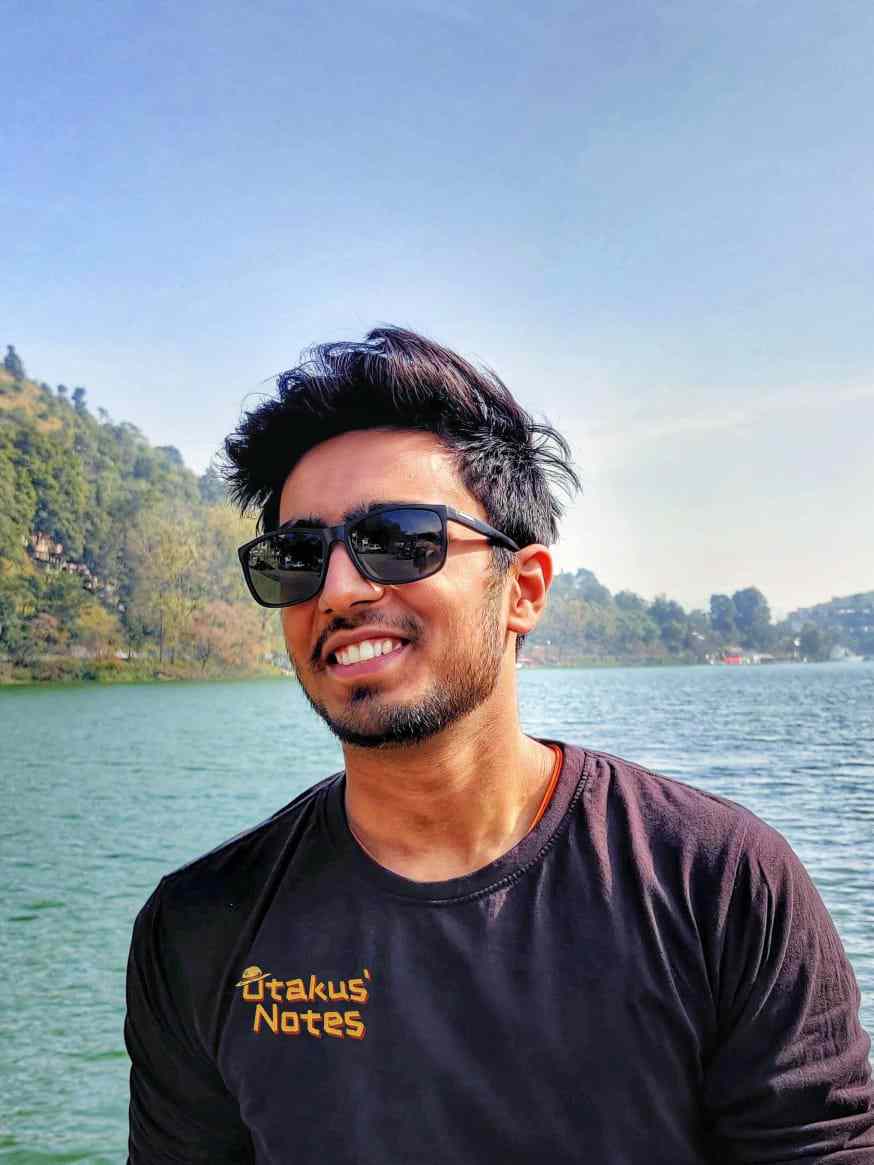 Engineering edified me dreams' propelling. And being an Otaku, a superlative dream of mine engulfs experiencing anime to its deepest quintessence and inditing my perspective towards it. Ultimately, anime blogging carved a path towards my desire and made me stand up to you.