Yet another incredible chapter officially released with an exciting clash between Kafka and Vice Commander Hoshina. This chapter unveiled the true meaning of the release force and how it works in defensive force suits. The good news is Kafka managed to escape from the troopers, but the bad one is, he is badly sliced by him. We know that in Kaiju form, Kafka can regenerate, but what about his defensive force suit? Therefore, in this post, we will discuss the spoilers, some fans' predictions, and the release date of Kaiju No. 8 / Monster #8 Chapter 21.
Kaiju No. 8 Chapter 21 Spoilers and Predictions-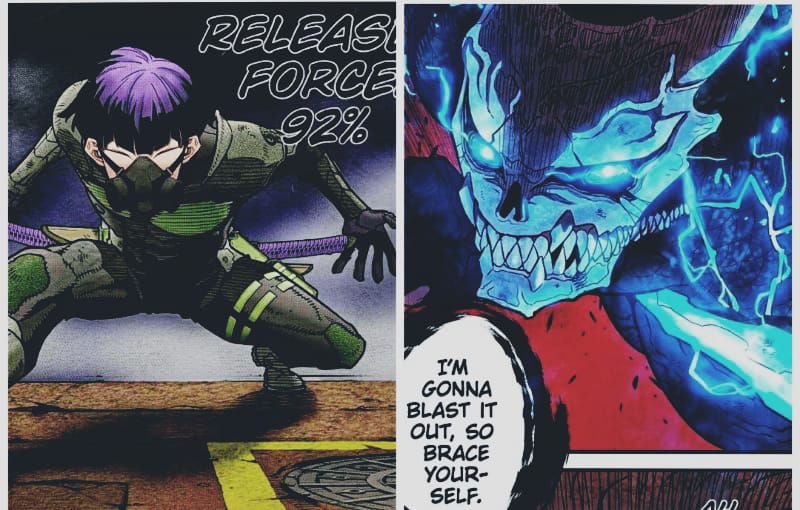 Vice Commander Hoshina released the power of his defensive force suit and showed his extraordinary sword skills. With the Released Force: 92%, Hoshina has nearly matched Kafka in his Kaiju form. As justified by Kafka, at that time, he had already overpowered the Humanoid Kaiju who attacked at troopers.
The chapter displayed that the defense force's suit comprises of a monster's muscle cells and fibers. It means the more advanced the released force; the more one can bring out power and speed. Vice-Commander Hoshina sliced Kafka back-to-back, but his highly regenerative skills saved him a lot. Based on speed, reflexes, and regenerative skills, he categories Kafka into Mega Monster. In the end, we witnessed Kafka's new ability that he can generate strong teeth from any part of his body. If there were another Kaiju in his place, it would definitely kill Hoshina. But Kafka didn't want to harm him, so for the whole time, he only focused on escaping.
Fans are predicting many theories in the upcoming chapter. A fascinating theory is what about Kafka's defense force suit? We have seen that Kafka evolves into his Kaiju form along with his clothes. So, this time, he also must be currently wearing his suit. Therefore, in our opinion, the regenerative cells can only heal his body parts, not the clothes. If this theory is true, then there may be chances that his suit also got cut by the Vice-Commander. Therefore, it will be interesting to witness how he will justify his current situation.
Kaiju No. 8 Chapter 21 Release Date-
As mentioned by the official Shueisha app, Kaiju No. 8 Chapter 21 will release next week on December 17, 2020. Based on this source, many websites have published the same release date. But let us inform you that Kaiju No. 8 series goes on the break after every 3 chapters. Or we can modify that after every 3 chapters, fans get an ex chapter.  It means that the next chapter will be an ex chapter, and Kaiju No. 8 Chapter 21 will officially release on December 24, 2020.
Where to Read Kaiju No. 8 Chapter 21-
Fans can read the latest chapter of Kaiju No. 8 from the official website of Mangaplus Shueisha or Viz Media. Mangaplus Shueisha has provided free access to every Kaiju series' chapter. We will be back next week with another spoiler and prediction article. Till then, stay tuned with us. 
---
Follow us on Twitter for more post-updates.
Also Read: Kaiju No. 8/ Monster #8 – Hottest Manga of Year | Kaiju No. 8 Story Plot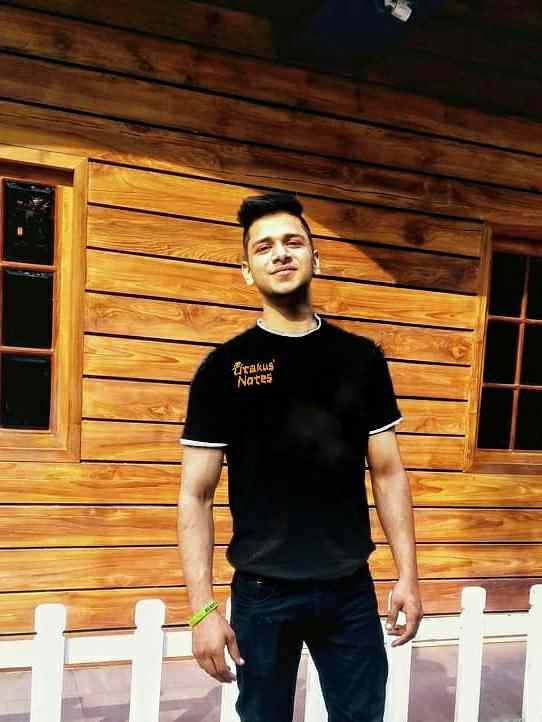 Sachin Kandwal is the newest member of the staff. And here in Otakus' Notes, he covers breaking stories of the Anime world. When he's not consuming content on Reddit, he can be seen exploring Bangalore city.