Finally, Monster #8/ Kaiju No.8 Chapter 20 has shown the clash between two powerful humanoids where Kafka unveiled his overwhelming strength. The Humanoid Kaiju had no chance of winning against him. It got severely beaten and ceased by Kafka Hibino.
As everyone has already predicted that the Team Delta will give the Humanoid Kaiju an opening, and it will escape. The same circumstance had occurred in the previous chapter. The Humanoid Kaiju grasped Kafka's characteristics. Now next time, it will come well prepared.
Kafka tried to kill this Humanoid Kaiju, but unfortunately, he had to save his friends first. Everyone has mistaken him for the Humanoid Kaiju and tried to eliminate him. As a response, he jumped and moved far away from the troopers.
However, in the end, he has caught by the Vice-Commander, Hoshina. Hoshina has informed his location to everyone. Now, he is planning to subjugate Kafka; that is why he has removed his suit's limiter and achieved Released Force: 92%.
Monster #8 Chapter 20 Spoilers-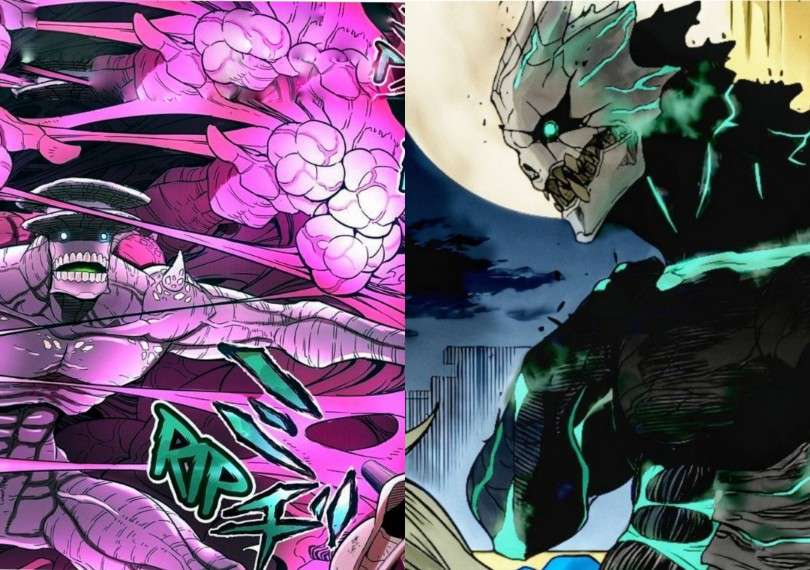 The series has shown a glimpse of Vice-Commander Hoshina's abilities. He is an expert in short-range battles. For small to medium-sized monsters, he has the upper hand. Without achieving the release force of his suit, he had nearly cut Kafka's head. After reading the speed, instincts, and movements, Hoshina has estimated that "Monster #8" is a powerful one. This is the first time the series has revealed its name, but still, we have to wait to know the meaning of the word "Monster #8." To gain overwhelming abilities, Hoshina has activated the Released Force of 92%. It means in the next chapter; he will use his full power. So, what will happen?
According to the theories, Kafka may catch up with Hoshina's power at 92%. In his Kaiju form, Kafka had reached the resilience of 9.8, which was the highest in history. So, this time, he will definitely use his lightning ability to flee. Fans are also predicting that Commander Ashiro may also join the battle with Hoshina. Hoshina will attack him in the short-range, while Ashiro may engage him from the long-range. It will become a difficult situation to escape. So, in our view, Kikoru will help him to break out. Now it's up to Matsumoto sensei that how he will advance the story.
Monster #8 Chapter 20 Release Date-
According to the official Shueisha report, Monster #8 Chapter 20 will release next week on December 10, 2020. This is a newly launched weekly-scheduled manga; therefore, it is not so popular. Fans have to wait one more week to get the latest updates.
Where to Read Monster #8 Chapter 20-
The official website or app of Mangaplus Shueisha has provided free access to this new series. For Chapter 20, we have to wait till next Thursday. We will be back with another spoiler article. Till then, stay tuned with us. 
---
Follow us on Twitter and our Telegram for more post-updates.
Also, Read- Power of Kafka Hibino's Kaiju Form in Kaiju No. 8 / Monster #8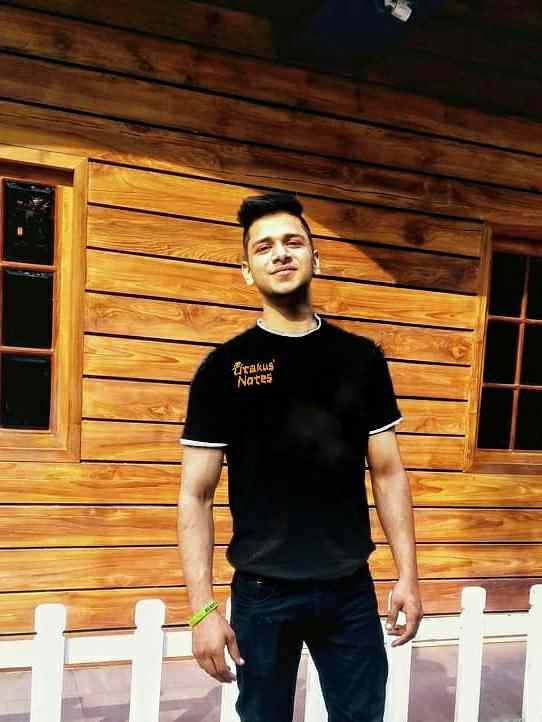 Sachin Kandwal is the newest member of the staff. And here in Otakus' Notes, he covers breaking stories of the Anime world. When he's not consuming content on Reddit, he can be seen exploring Bangalore city.