The last chapter of Kaiju No. 8 began on an emotional note. The members of the third unit were sitting still in disbelief about the real identity of Kaiju No. 8. They were in denial that Kafka Hibino had an alternative monster form. Suddenly all the members were called to the main office by Mina Ashiro. She told them that they were being transferred out to other units since their Tachikawa base was destroyed and to train themselves and others against future threats.
In the meantime, as predicted, Kikoru Shinomiya reached out to her father to withdraw the scheduled execution of Kaiju No. 8. She told him about how Kafka had saved her life previously. Her father said that he already knew about it from Mina's reports and showed her a picture of Kafka's X-Ray. He told her that he had a core in place of the human heart, which proved that he was a monster similar to the one who had killed her mother.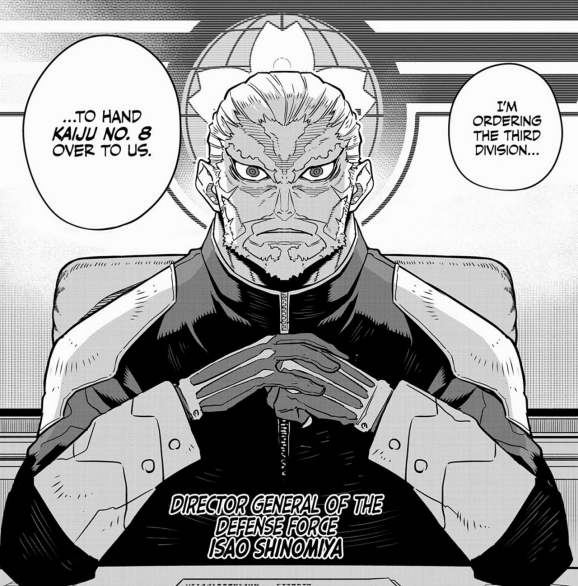 The scene shifted to Kafka sitting idly in an isolated chamber. He was thinking about Mina's advice that if he proved he was still a human he would not be killed. At the same time, Chief Shinomiya entered through the door and ordered them to release the restraints on Kafka. He pointed a gun at him and fired some bullets which Kafka blocked with his bare hands. The chapter ended with the Chief and Kafka gearing up for a potential clash.
Kaiju No. 8 Chapter 35 Spoilers-
At the ending of the previous chapter, we had seen Chief Shinomiya collecting Kafka's blood in a test tube. This indicates that they are going to conduct experiments on it in order to determine whether Kafka has traces of a human being left in him. This also points towards the fact that the Chief hasn't made up his mind and the decision about killing Hibino was still under consideration.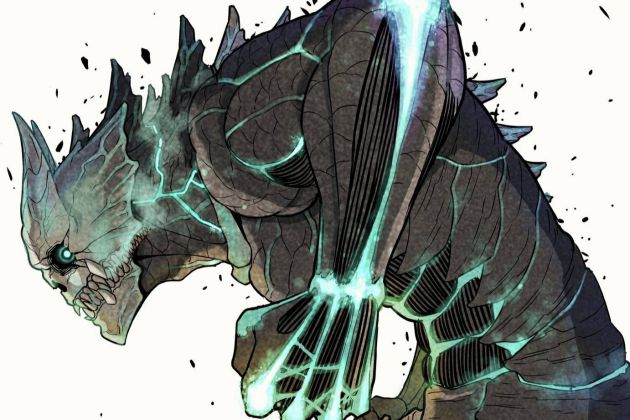 Chapter 34 had also paved the way perfectly for a fight between Kaiju No. 8 and the strongest person that humanity can rely on. If their fight does indeed take place it will have all the elements of an edge of the seat clash as fans may get to see some new techniques. It may also mean that Chief Shinomiya wants to test Kafka Hibino by sparring him physically.
---
Must Read- Power of Soshiro Hoshona in Kaiju No. 8 (Explained)
---
Kaiju No. 8 Chapter 35 Release Date-
Kaiju No. 8 usually has an ex chapter after every three chapters. This time we have received four chapters simultaneously without getting an illustration compilation in between. Thus, although the scheduled release of the next chapter is on May 27, 2021, there is a huge possibility of the next chapter being an ex chapter.
Where to Read Kaiju No. 8 Chapter 35-
Fans need to visit the official site of Mangaplus Shueisha to read the next chapter of their favorite manga. They can also download the respective app from the play store, which will also give them the needed service. We will be back next week with another prediction article. Till then, keep on browsing our website. 
---
Follow us on Twitter for more post updates.
Also Read-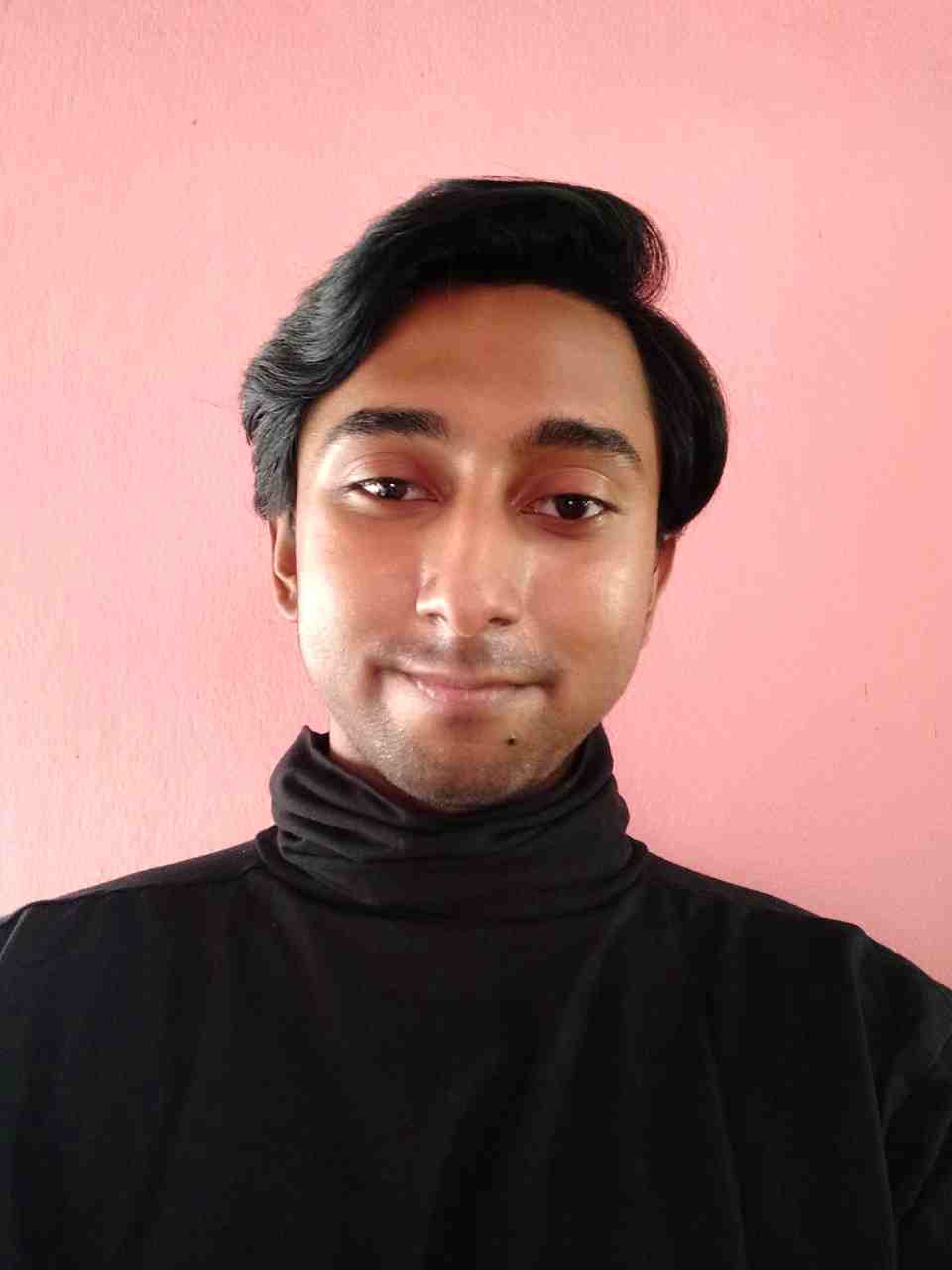 Life took a sudden turn for me when I finally decided to watch Kimi no nawa & Clannad. While both of them made me cry and introduced me to this vast world of anime. The Anime and Manga world is an escape for me from this complicated real world and serves as a relief. Being a content writer for OtakusNotes still feels like a dream and has been one of the best things to happen to me this year. It has been a productive distraction for me and I am loving every moment of it.