In the previous chapter that centered around Code and Eida, fans were a little disappointed to see that Boruto and Kawaki did not appear in the chapter. Code had freed Eida from her capsule but she ignored Code completely while passing by him. This made him angry as he tried to stop her using his attack. However, to his surprise, he couldn't do it and Bug later revealed that it was due to one of her abilities. 
Meanwhile, Naruto and Amado were talking about Boruto's Karma. Amado gave him a certain drug that would suppress the spread of Ohtsutsuki cells in Boruto's body. He also warned Naruto that it had its side effects which included impairment of vision. The scene shifted to Bug and Code where Bug was explaining that Eida could steal one's heart. It amused Code who commented that having Clairvoyance was already incredible enough for her.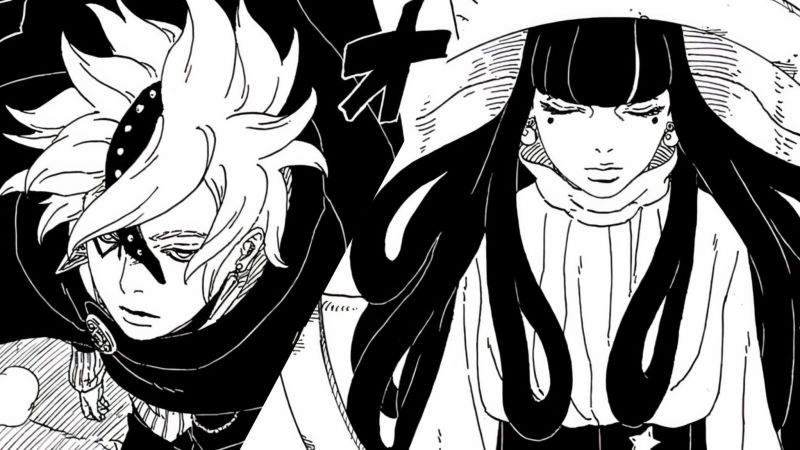 Code and Eida began talking about ways to undergo Code's revenge on Naruto and the others. Eida revealed that only Amado could lift the limiters on Code's body which would increase his power by many folds. They also discussed Eida's ability in detail and Code came to know that was the reason why Boro could not dispose of her. The chapter ended with Code and Eida making a toast to each other's goals and promising to help one another in achieving them.
Boruto Chapter 58 Raw Scans and Spoilers-
This latest chapter of Boruto is going to compensate for the previous one by describing in detail the training of Kawaki and Boruto. As a bonus, we are also going to see Kawaki fight with Mitsuki and Sarada which will be good training for them. Chapter 58 of Boruto is going to feature with the title of: "The Right Tools for the Right Job: Idiots, Shears, and That Damn Bastard".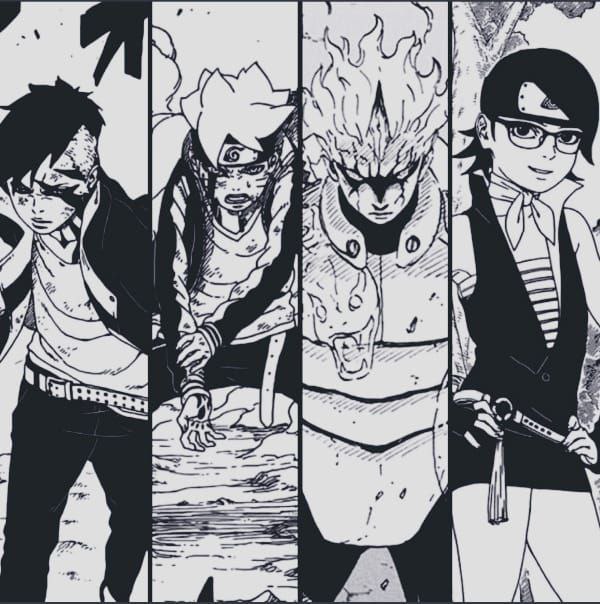 Naruto and Boruto are going to have a long conversation regarding the drugs that Amado prepared for him. 

Boruto is going to take one of the pills suddenly making Naruto jump from his chair. Naruto will be concerned but Boruto will not feel any side effects for the time being.

The scene will shift to Boruto, Kawaki, Mitsuki, and Sarada sitting on the ground while Konohamaru and Naruto will observe them from a distance.

Kawaki will get into a fight with Mitsuki and Sarada but Boruto will interfere and take on Kawaki in a one-on-one fight.

They will agree that if Boruto loses they will continue to train using the method that Kawaki wants.
Here, we have attached a link to Boruto Chapter 58 Raw Scans.
---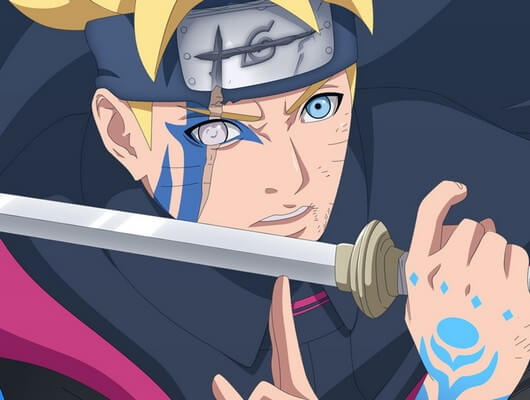 Must Read- Top 15 Strongest Jutsu in Boruto Series (Ranked)
---
Boruto Chapter 58 Release Date-
This highly anticipated chapter of Boruto is going to release on May 20, 2021. Fans are already bursting in excitement at the possibility of seeing another head-on fight between Boruto and Kawaki. We also need to wait and see if Naruto and Konohamaru decide to interfere and stop their fight.
Where to Read Boruto Chapter 58-
Mangaplus Shueisha and Viz Media are two official websites that fans can consider reading the latest chapter of Boruto. They will update their site with chapter 58 on the scheduled date as soon as it is officially published. We will be back in a few days with the new spoilers for Boruto. Till then, stay tuned with us. 
---
Follow us on Twitter for more post-updates.
Also Read-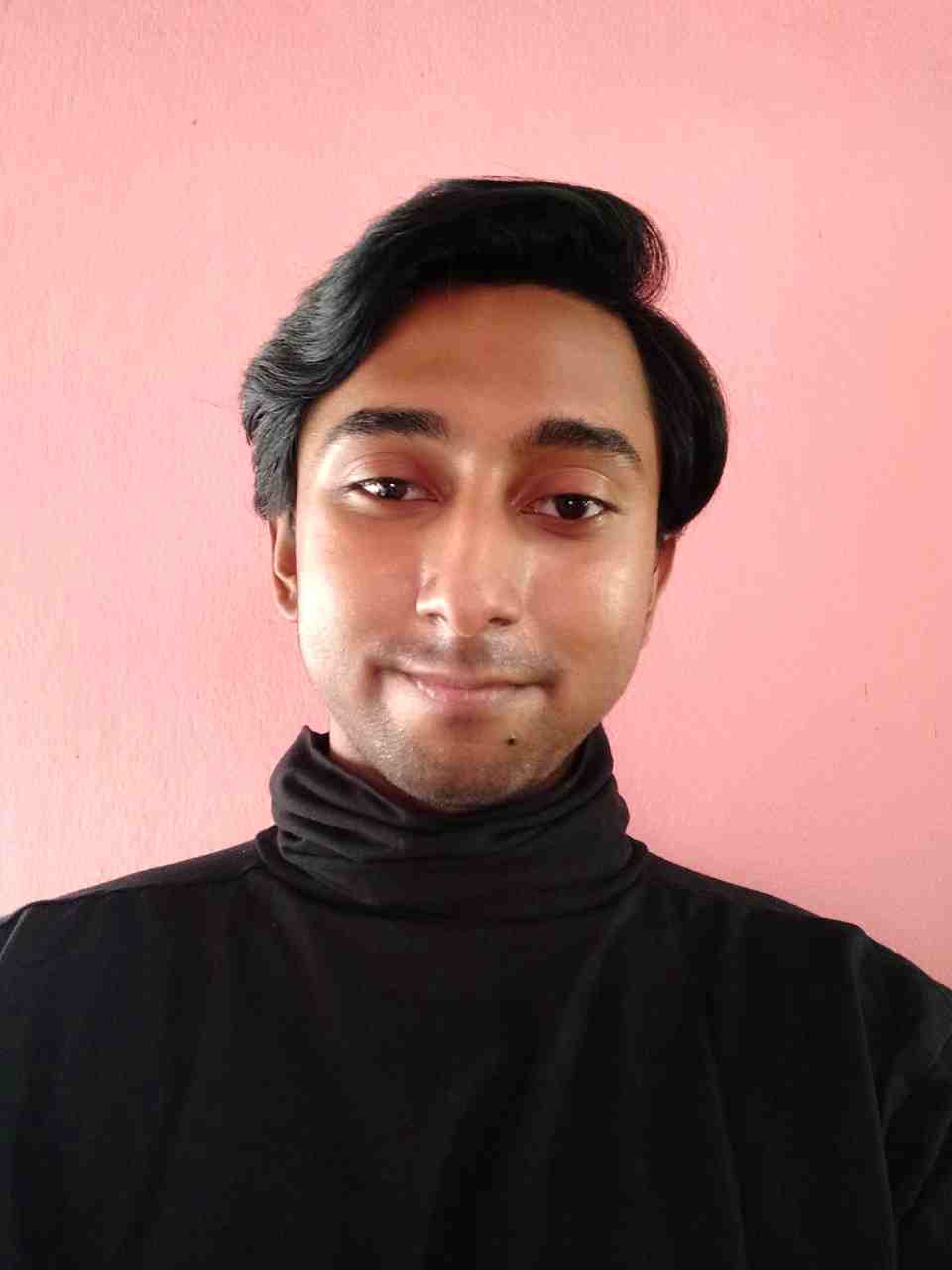 Life took a sudden turn for me when I finally decided to watch Kimi no nawa & Clannad. While both of them made me cry and introduced me to this vast world of anime. The Anime and Manga world is an escape for me from this complicated real world and serves as a relief. Being a content writer for OtakusNotes still feels like a dream and has been one of the best things to happen to me this year. It has been a productive distraction for me and I am loving every moment of it.