Currently, Round 11 has come to its conclusion. The last chapter unveiled the truth behind Terashi's techniques. He modified himself to fight against the best martial artists in the World. In this post, we will discuss the spoilers, predictions, and the release date of Kengan Omega Chapter 119.
Chapter 118 was quite good as we witnessed only a few combat scenes between Okubo & Terashi. Also, this Round hasn't given much experience on great martial arts techniques, intense fights & remarkable past stories like the previous one. 
Till now, we can say that Terashi is the weakest gladiator from the Purgatory side because he is a beginner too much reliable on his Kinetic Vision and Vibration.
As justified by Ohma and Okubo, Terashi is not a skillful fighter, and his movements are also wasteful. Also, according to Dr. Hanafusha, he has to master both Shivering and Kinetic Vision in order to fight effectively. However, based on Terashi's actions, it seems like he has become much dependent on it rather than mastering it.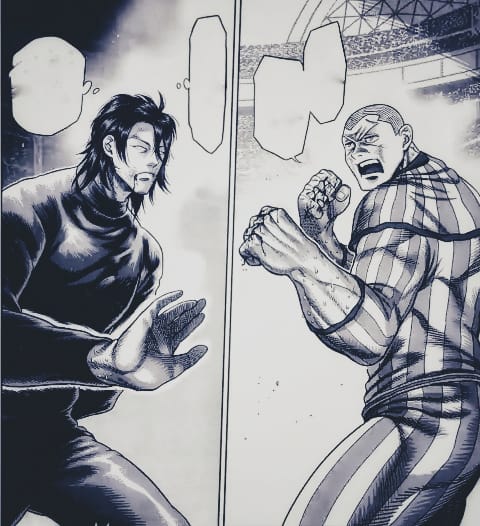 Presently, Okubo has shown him the strength of the real MMA fighter. However, Terashi is not defeated yet; also, he has enough time for his kinetic vision. The match has entered into the climax part, and now anything can happen. So let's talk about the spoilers and predictions of the upcoming chapter.
Kengan Omega Chapter 119 Spoilers-
The next chapter will begin with the continuation of Round 11. Currently, Terashi is down after getting walloped by Okubo. It is challenging to gain the momentum back after taking a powerful strike right behind the jaw.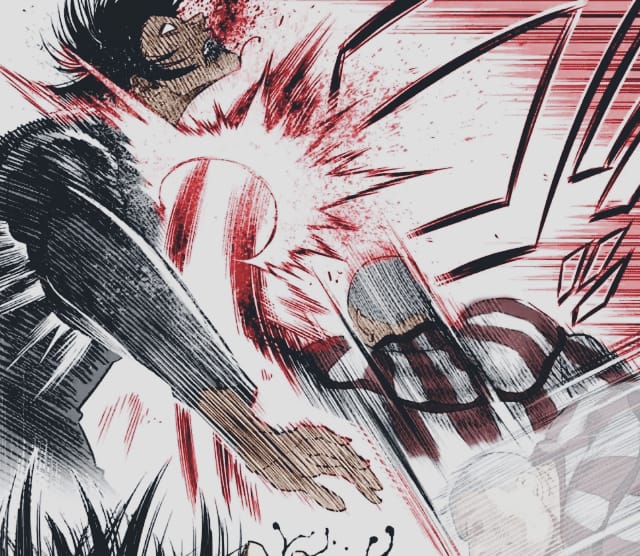 However, in the meantime, Okubo is waiting for him to stand, just like he paused after striking Agito in the KAT. The best part of the chapter was that Terashi's Kinetic Vision didn't process Okubo's strike. 
The next chapter will portrait the reason behind this query. Terashi got the best Kinetic Vision, but he hasn't mastered it yet. On the other hand, Okubo is an expert in changing the stance in-between the fights that even Agito faced the problem against him. That's why Terashi was not able to react to Okubo's movement just before the strike. 
In contrast, Okubo is the worst opponent for Terashi, who can change his combatant technique anytime. That's why he is called "the King of Combat."
Also, next week we will witness another back story of Terashi, where the chapter will reveal the reason behind the face surgery.
Right now, the majority of the fans are on Okubo's side. Purgatory is already at the lead, and Okubo has already figured out about Terashi's strategy. Therefore, with these circumstances, we can predict that this Round will be under the Kengan team.
Finally, the raw scans of Kengan Omega are out. It's a great victory for Kengan Team. Okubo has finally defeated Terashi. In the next chapter, we will witness the real motive of Terashi in the Purgatory, i.e., to assassinate Nicolas. Below we have attached the link to the raw scans of Chapter 119. 
Here's the link to the raw scans of Kengan Omega Chapter 119
---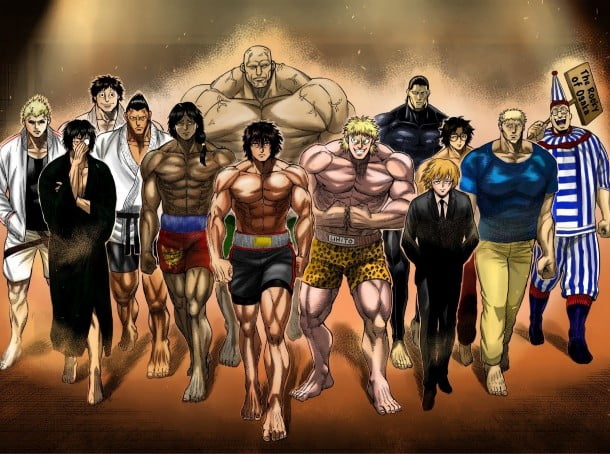 Must Read- (2021) Best 13 Strongest Kengan Fighters in Kengan Omega Ranked
---
Kengan Omega Chapter 119 Release Date-
Kengan Omega is a weekly scheduled manga; thus, the next chapter will release next Friday, i.e., on July 30, 2021. The raw scans of Chapter 119 will leak 2-3 days prior to the Raw Translation. Hence, we will insert the link in this post once we get the raw scans. 
Where to Read Kengan Omega Chapter 119-
Fans can read the Kengan series from the official website of the Kengan Omega. And for Chapter 119, we will insert the link to the chapter in this post.
Therefore, fans can reach either on Reddit or on our website to get the latest updates on Chapter 119. We will be back once we get any information on Kengan Omega. Till then, stay tuned with us.
---
Follow us on Twitter for more post-updates.
Also Read- 
Top 20 Strongest Fighters in Kengan Ashura Series Ranked

(2021) Best 13 Strongest Kengan Fighters in Kengan Omega Ranked

(2021) Top 20 Realistic Martial Arts Anime Ranked

(2021) Top 20 Dark Manga like Berserk Ranked

(2021) Top 10 Manga Like Record of Ragnarok

(2021) Top 10 Strongest Characters in Vinland Saga Manga Ranked

(2021) Top 10 Pure Battle Manga of All Time

(2021) Top 20 Best Manga for Beginners of all Time

(2021) Top 15 Best Manga Like Attack on Titan (AOT) of all Time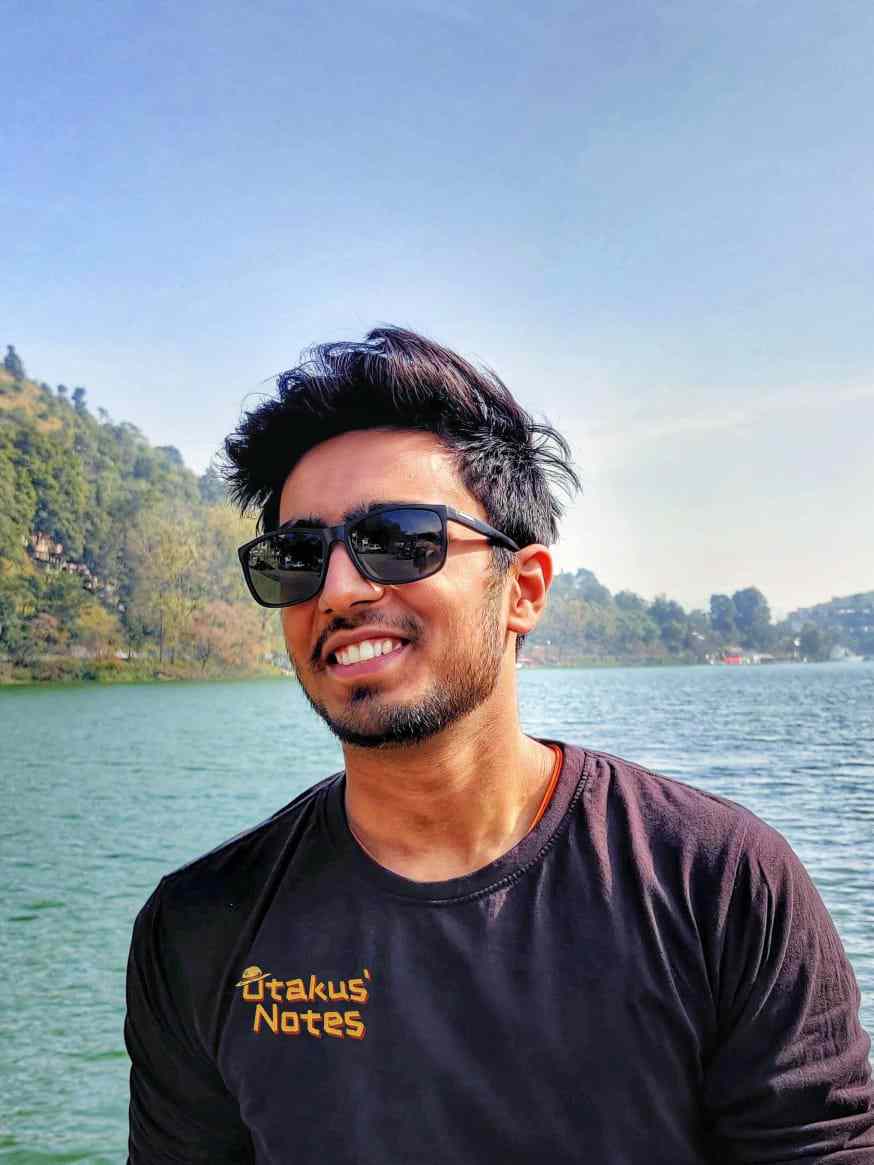 Engineering edified me dreams' propelling. And being an Otaku, a superlative dream of mine engulfs experiencing anime to its deepest quintessence and inditing my perspective towards it. Ultimately, anime blogging carved a path towards my desire and made me stand up to you.