Finally, the chapter exhibited the secret behind the Niko Style, Tertiary Secret Technique, Divine Demon. However, it is not just simple, as Wakatsuki and Ohma explained in the chapter. The last dialogue of Kiryu has added something significant to this secret technique. The line stated that Fei is the child of Ohma and Kiryu. So, how is this possible? Let's discuss.
Before discussing it, let's explore the environment of the last chapter. Wakatsuki is trying hard to land even a single blow on Fei. However, not only in techniques, Fei has overpowered him in brute strength too. The Legendary fighter of the KAT, who is said to be the strongest based on brute force, is currently struggling against Fei. Wakatsuki has to think something because his trump card is also not enough to injure Fei. He can redirect the power of his blow with his advanced physical attributes and the Niko Style.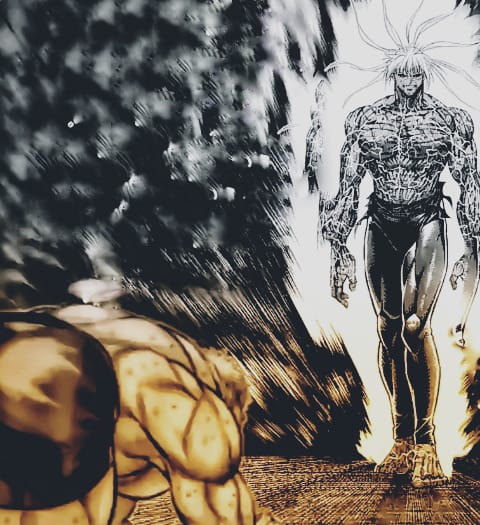 Presently, the second last round is at the conclusion, and in the next release, we will witness the winner. So, who will win this round, and what will happen afterward?
Kengan Omega Chapter 126 Spoilers-
Kengan Omega Chapter 126 will begin with the continuation of Fei's rampage. He has sealed Wakatsuki's Blast core with his blood-piercing technique. Now Wakatsuki will fight in the defensive stance and think to blow his blast core differently, just like he did against Julius in the KAT.
However, currently, a perfect blast core is also not enough to take down Fei. His physical qualities have surpassed Wakatsuki's strength. It has already become a one-sided match. Fans on the various discussion hubs are now focusing on Kiryu, Ohma, and Agito.
As Fei mentioned in the last chapter that he is not here for Wakatsuki. It means Fei's target is Ohma. Also, the ending of the previous chapter exposed a glimpse of Fei's past. A fan on Reddit predicted that Kiryu's statement demonstrates that Fei has the genes of both Ohma and Kiryu.
The Niko Style, Tertiary Secret Technique, Divine Demon is none other than the combination of Kiryu's Fallen Demon and Ohma's Advance. Both the techniques depend on the user's heart, and the same goes for Fei. His secret technique allows his heart to pump even faster than the Advance and the Fallen Demon. Ohma and Kiryu have to step up to defeat the current Tiger Vessel.
Finally the raw scans of Kengan Omega Chapter 126 are out. Kinldy visit the link below.
Here we have attached the raw scans of Kengan Omega Chapter 126. 
---
Must Read- Top 10 Best Sports Anime on Hulu 2021 Ranked
---
Kengan Omega Chapter 126 Release Date-
Kengan Omega is a weekly scheduled manga, and there is no news of hiatus next week. Therefore Chapter 126 will release next week on September 17, 2021, in English translation. The next chapter will demonstrate the outcome of this fight.
Where to Read Kengan Omega Chapter 126-
Fans can read the Kengan Omega Chapter 126 next week from the imgur or cubari website. We will also attach the link to the next chapter. We will be back with another article. Till then, follow us and read the below articles.
---
Do small things with great love.
Follow us on Twitter for more post-updates.
Also Read –
(2021) Top 15 Best Boxing Anime of all Time

(2021) Best 13 Strongest Kengan Fighters in Kengan Omega Ranked

Top 20 Strongest Fighters in Kengan Ashura Series Ranked

(2021) Top 15 (MHA) My Hero Academia Strongest Heroes Ranked

Top 15 Mature Anime on Crunchyroll 2021

(2021) Top 20 Strongest Demon Slayer Characters Ranked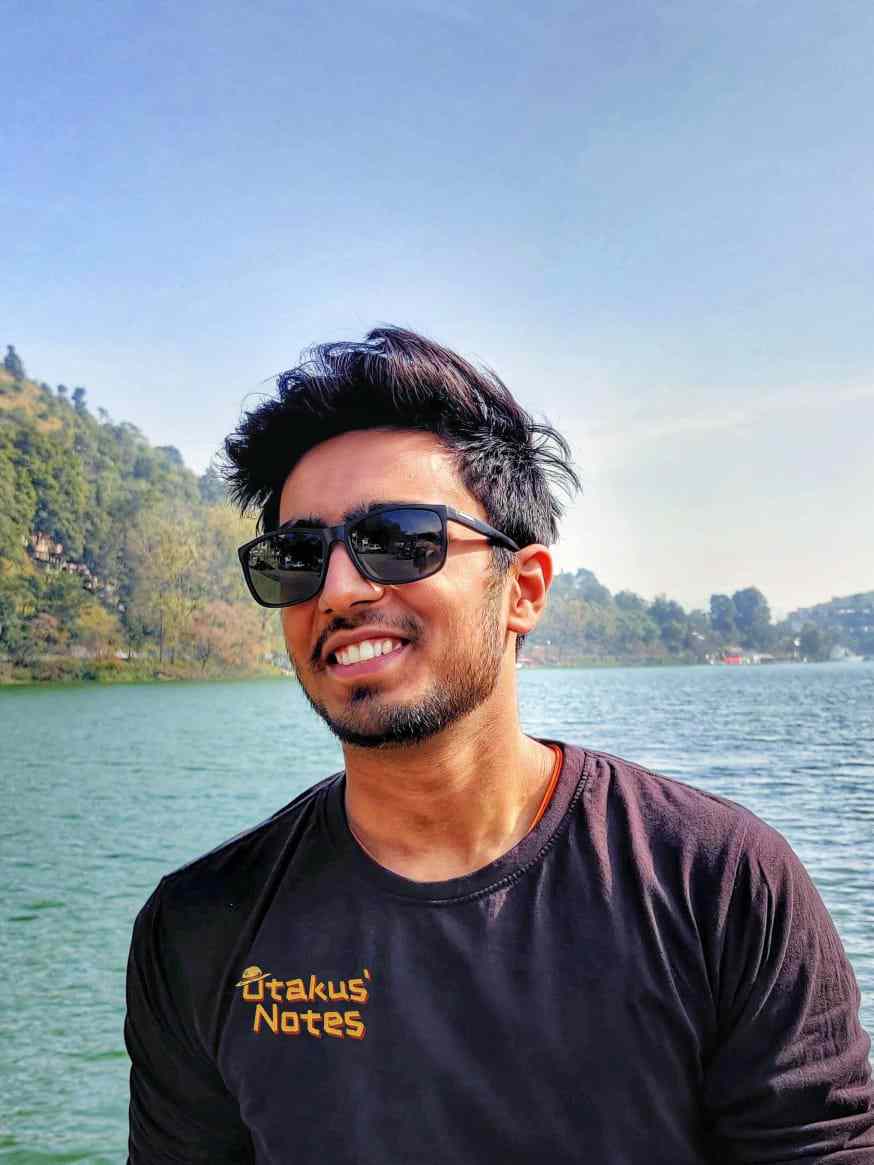 Engineering edified me dreams' propelling. And being an Otaku, a superlative dream of mine engulfs experiencing anime to its deepest quintessence and inditing my perspective towards it. Ultimately, anime blogging carved a path towards my desire and made me stand up to you.