Kengan Omega Chapter 87 launched yesterday with the ending of Round 5. Naidan sacrificed himself for the Worm and the Purgatory. The last moments of Naidan were really heartbreaking. Fans have become very emotional to witness a deep bond of friendship between Naidan and Liu. Ryuki got disqualified for killing Naidan during the fight. And the Purgatory took its lead once again. But in exchange, they have lost their fighter. Therefore, Liu will take his revenge in Kengan Omega Chapter 88.
A tragedy has struck during Round 5, and Naidan has been pronounced dead. Before the death, he congratulated Ryuki on speeding up the process for Omega. He said, "Mission Successful." It means it was all part of the mission. Ryuki didn't understand his words nor fans. But we have concluded something interesting from Naidan's last words. Therefore, in this post, we will discuss the statement, spoilers, and the release date of Kengan Omega Chapter 88.
Kengan Omega Chapter 88 Raw Scans and Spoilers-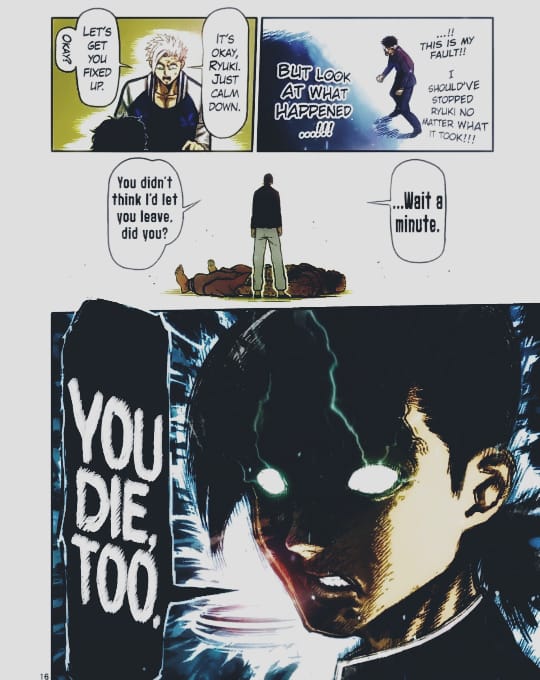 Kengan Omega Chapter 87 released under the title "To The Azure Sky," which represented a mighty Mongolian Wrestler's death. It seems like his death was pre-planned. In the beginning, he intentionally chose Gaoh Ryuki as his opponent. He successfully raged the killing intent in Ryuki and, at last, died by his hands. This was all a pre-planned process to accelerate the action of Omega.
In our opinion, the Worm is currently testing Ryuki as the "Tigers Vessel." Ryuki's killing intent has advanced him towards the Omega, but before the match, Koga had slowed down this operation's speed.  So, to overcome this obstacle, the Worm thought to sacrifice one of its pawns, i.e., Naidan. Now, Ryuki has crushed another Worm member, and he has returned to his old self. In this way, the Worm has successfully boosted up its objectives.
On the contrary, Naidan warned Liu not to trust Nicolas. We don't know much about Nicolas; maybe he is a top official of the Worm. Anything can be possible. The upcoming chapters will unveil his true motives also. But at present, Liu is in revenge mode. The following are some key points of the next chapter, according to the fans.
 

The next chapter will begin with the controversial clash between Liu and Ryuki. Liu will challenge Ryuki for the deadly battle.

 

As per Purgatory rules, Ryuki is already disqualified. Liu will not take care of the rules and intent to clash with him.

 Ohma Tokita

will stop him, and every fighter from both sides will come in the ring.

 

Therefore, we can estimate round 6 will begin after this moment.
Currently, Purgatory is on the lead with one point. After some conversation, Lu Tian will arrive for round 6 and provoke Kanoh Agito, the Fang of Metsudo. So what will happen now? Who will win, the Three Demon Fist or the Fifth Fang?
---
Here is the Reddit Link of Kengan Omega Chapter 88.
---
Kengan Omega Chapter 88 Release Date-
Kengan Omega is a weekly scheduled manga; hence the next chapter will release after a week on November 3, 2020. The official release timings may differ according to regions, but the release date is the same for maximum countries. Kengan Omega Chapter 88 raw scans will also leak next week. So, we will cover the raw scans for sure.
Where to Read Kengan Omega Chapter 88-
Fans can read the latest chapter of Kengan Omega from Mangadex or Kengan Omega manga websites. Reddit will post the link of Kengan Omega Chapter 88 once it gets officially aired. We will be back next week with another spoiler article. Till then, stay tuned with us.   
---
Follow us on Twitter and our Telegram Channel for more post-updates. 
Also, Read- My Hero Academia Movie 3: Teaser, Plot, and Release Date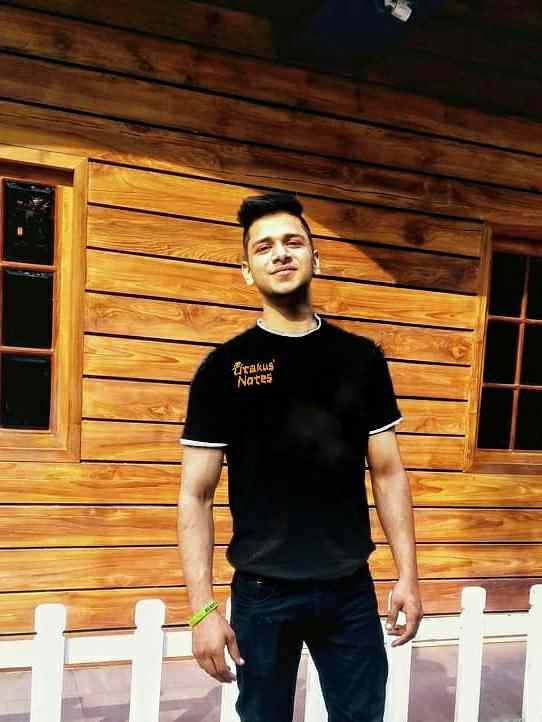 Sachin Kandwal is the newest member of the staff. And here in Otakus' Notes, he covers breaking stories of the Anime world. When he's not consuming content on Reddit, he can be seen exploring Bangalore city.