Let's discuss the spoilers, raw scans and release date of Kingdom Chapter 690. As the intense face-off between Shin and Gaku Haku Kou continues, Shin is facing difficulty keeping up with his enemy's moves.
Despite his giant-like appearance Gaku Haku Kou is highly agile and swift in his movements and has mastered his style of martial arts thus, making him almost invincible in a one-on-one duel. On seeing their captain struggling, the Hi Shin unit rushes to aid him; however, they are stopped by Shin.
Suugen tries to defend Shin even at the cost of his life as he firmly believes that without Shin, there won't be any Hi Shin unit. Nonetheless, he retreats to Shin's commands. While Shin is continuously receiving deadly blows from Gaku Haku Kou, the rest of the Hi Shin unit is ambushed by the enemy forces of Zhao state. Shin orders his troops to not interfere with his fight and focus on fighting the Zhao forces, ensuring that no one slips closer to them.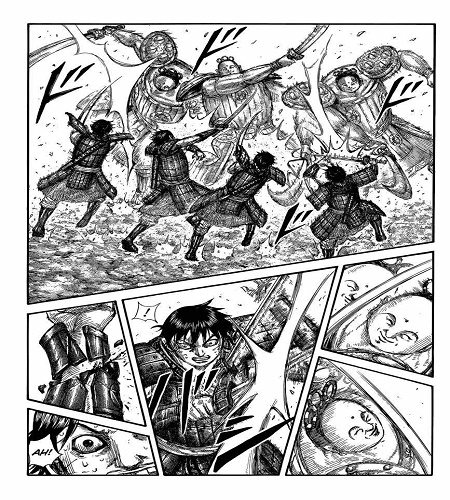 While fighting, Gaku Haku Kou simply calls Shin an invader who is bound by his desires/pleasures. For a human, war is the height of entertainment and the greatest pleasure. That is why they can never stop fighting and indulge in one fight after the other. According to Gaku Haku Kou, the wild ecstasy, pain, and pleasures of war are all just part of what humans do.
And as a mere human, Gaku Haku Kou merely enjoys chocking the life out of such people. Shin makes countless efforts to land a single blow at Gaku Haku Kou but isn't able to, whereas Shin is receiving several deadly blows one after the other. While struggling, Shin realizes that the only way he could defeat the enemy is by stopping his movements altogether.
Kingdom Chapter 690 Spoilers-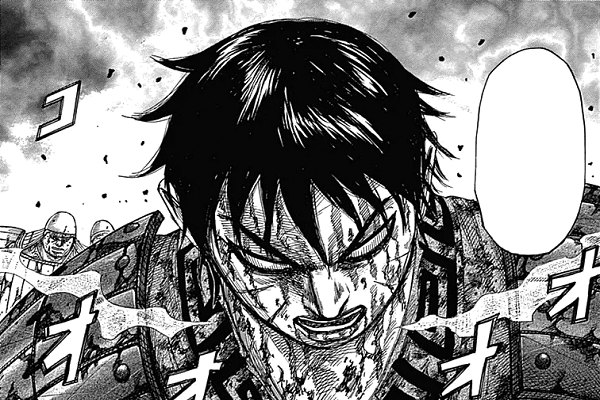 Since Shin realizes that the only way to defeat Gaku Haku Kou is to stop his movements altogether, he uses his arm to counter the attack from the enemy's Moon Blade and commands Behei to hand over General Ouki's glaive. This upcoming chapter will comprise the concluding battle between Ri Shin and Gaku Haku Kou. Further, A Ka Kin plans to stall the enemy's rear army to provide the Hi Shin unit sufficient time currently engaged with Gaku Haku Kou forces.
Also, some clues about Kan Ki's whereabouts and his next course of action will be seen. On the other hand, Great General Ko Chou is wary of the movements of Ou Sen, who is currently engaged with the siege of Bujou and Heiyon castle. One thing is sure that the next chapter will consist of many power-packed battle sequences.
Finally the raw scans of Chapter 690 are out.
Here we have attached Kingdom Chapter 690 Raw Scans. 
---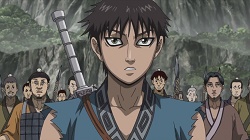 Must Read: (2021) Top 15 Strongest Kingdom Manga Characters Ranked 
---
Kingdom Chapter 690 Release Date-
With so many nerve-wracking battle sequences, it is extremely difficult for the fans to wait for fresh chapters patiently. The raw scans of chapter 690 are expected to be released around 30 August 2021. However, the English translation will be available after 2/3 days of the release.
Where to Read Kingdom Chapter 690-
This power-packed historic action manga series is a must-read. Filled with exciting battles, cunning tacticians, betrayal, along with magnanimous tales of friendship, this series keeps fans in a loop, always yearning for more. One can read this amazing series on sites like readkingdom.com and mangafast.net. Stay tuned to know more!
---
Follow us on Twitter for more post-updates.
Also Read:
(2021) Top 10 Strongest Characters in Vinland Saga Manga Ranked

(2021) Top 10 Pure Battle Manga of All Time

(2021) Top 10 Best American Anime of all time Ranked

(2021) Top 15 Best Boxing Anime of all Time

(2021) Top 15 Best Anime Like Attack on Titan

(2021) Top 15 (MHA) My Hero Academia Strongest Heroes Ranked

Top 15 Mature Anime on Crunchyroll 2021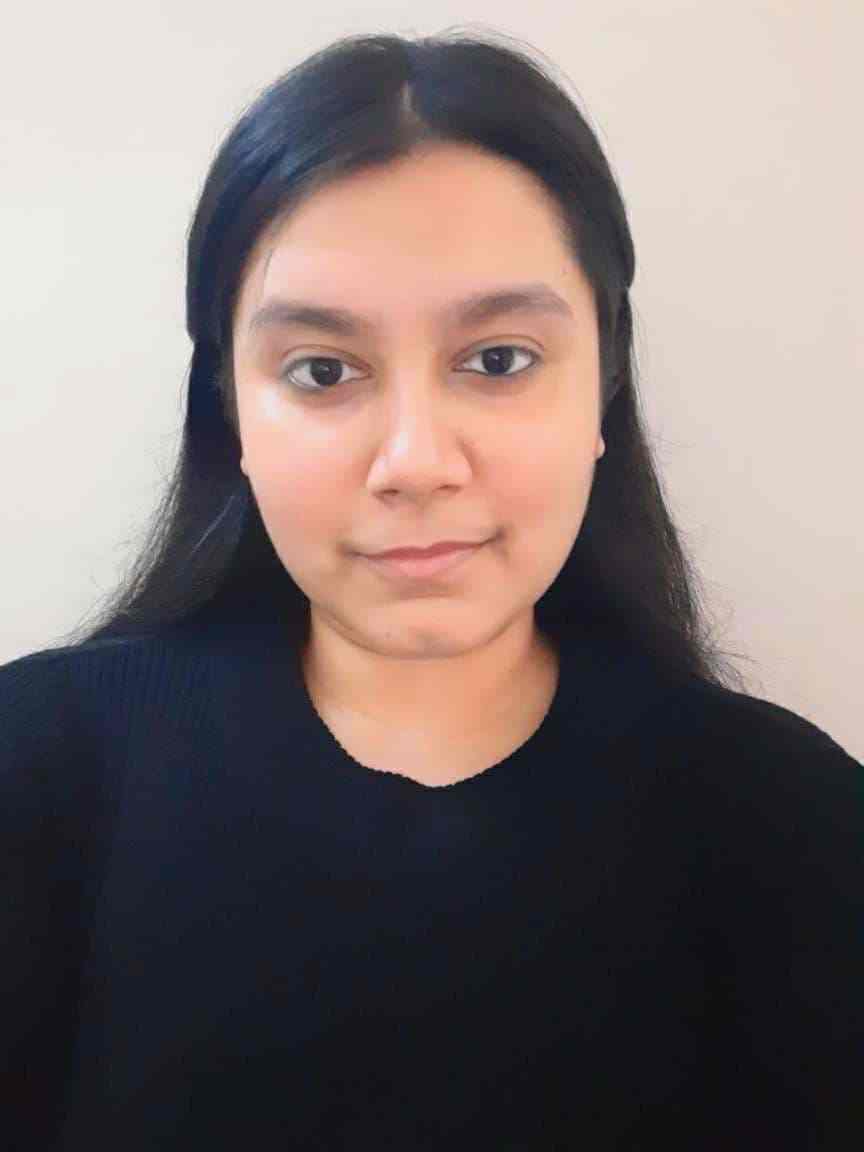 For as long as I can remember I was introduced to the beautiful world of anime when I was in 6th standard. The first anime I ever saw was Gakuen Alice. Suddenly a new world of possibilities and hope opened and since then I have never looked back. As a proud otaku, the thing that interests me the most about anime is its never-ending genres- it caters to the emotions and fantasies of millions. An alternate reality where one can let loose their wings and fly.