Finally, Kafka managed to escape from Vice-Commander Hoshina. He is badly exhausted from the fight with the first Humanoid monster and then Vice-Commander. The excellent news is Kafka Hibino and his friends are now safe, and none has lost his life. But Vice-Commander Hoshino and the other troopers have witnessed the Humanoid Monster. Hoshino categorizes this monster into Monster #9. Here #9 denotes the enhanced version of the monster that can convert into a human being. Now, the problems related to Kafka will increase.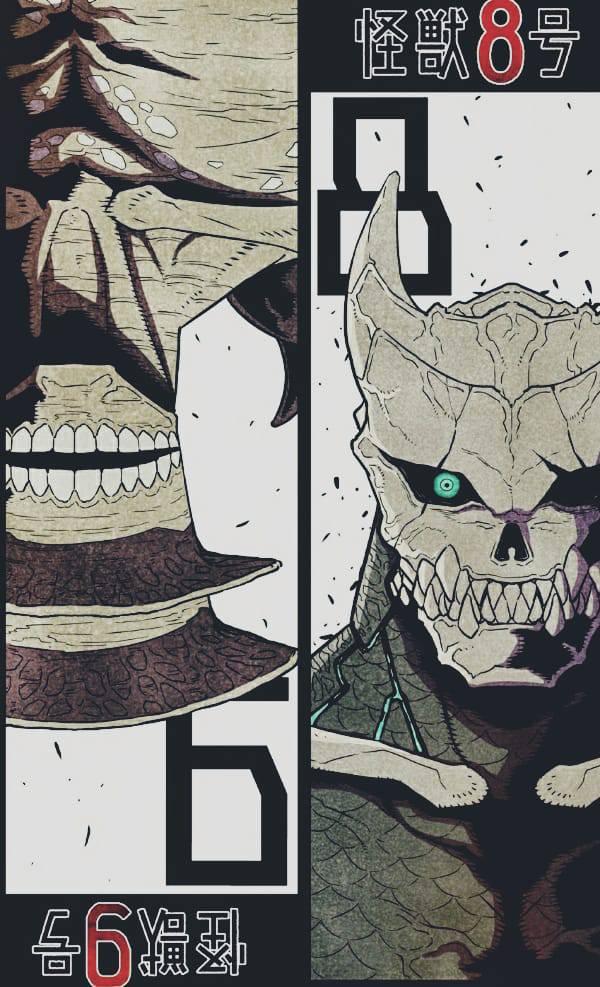 The previous chapter unveiled the meaning behind this category. Kafka's Kaiju form categorizes under Monster #8. Vice-Commander Hoshino gives this particular category. But according to the troopers and other reports, the Humanoid monster can also get metamorphosed into humans. After this news, Hoshino has become attentive and upgraded Monster #8 to #9. The only difference between them is Kafka is a human, but that Humanoid Kaiju is a monster from the beginning. So, it will be interesting to witness how Vice-Commander Hoshino will advance his inquiry related to the connection of Monster #9 to other humans.
---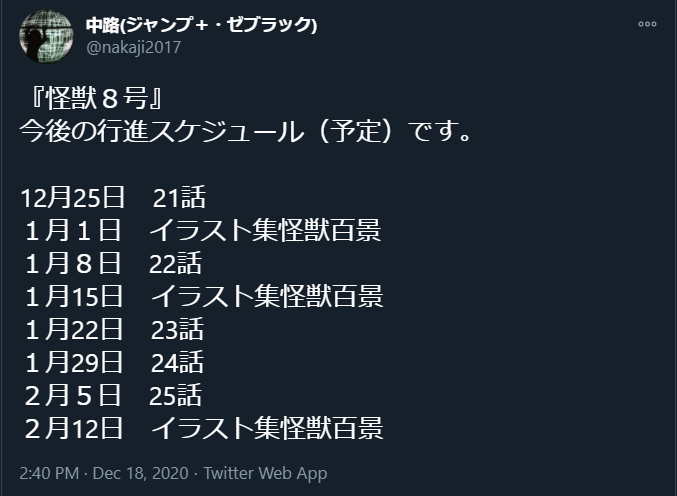 Must Read-Breaking: Kaiju No. 8 Volume 2 Release Date Announced With Updated Chapters Schedule
---
Kaiju No. 8 Chapter 22 Release Date-
As mentioned by our previous Kaiju post, it is officially mentioned on Twitter that it will be the Illustration Collection with 100 views of monsters. Afterward, the next will release officially, i.e., on January 7, 2020. It means fans have to wait 2 weeks to get the next release. Also, according to the schedule, Kaiju No. 8 Chapter 23 will also delay for a week. It won't be on hiatus, but another Illustration Collection of 100 Views of Monsters will surface. Let's see how Naoya sensei will display this new collection.
Where to Read Kaiju No. 8 Chapter 22-
The best way to read Kaiju No. 8 series is an official website of Mangaplus Shueisha or Viz Media. You can also download the official Shueisha app from the play store to get access to every chapter with the latest updates. We will be back next week with another information related to Kaiju No. 8. Till then, stay tuned with us.
---
Follow us on Twitter for more post-updates.
Also Read: Kaiju No. 8 Vol 1 Sold 90,831 Copies in Just 3 Days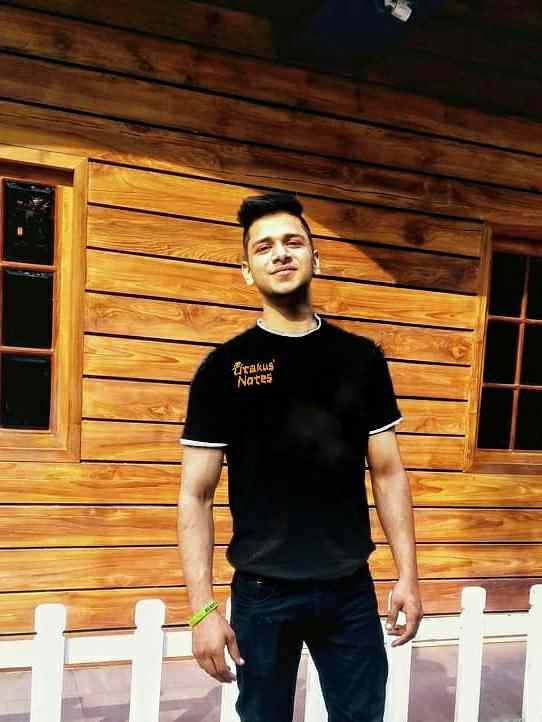 Sachin Kandwal is the newest member of the staff. And here in Otakus' Notes, he covers breaking stories of the Anime world. When he's not consuming content on Reddit, he can be seen exploring Bangalore city.