Let's discuss the spoilers, raw scans, predictions and release date of My Hero Academia Chapter 325. Ochaco had taken up the microphone and was still busy appealing to the people. Although it looked like it slightly affected them, she didn't want to give up hope. She remembered how she loved to see happy people screaming with joy. 
Whenever she went to see heroes, her focus was mainly on the crowd that had gathered there. Some of the people started taking notice that Izuku looked ragged and tired. But one of them replied back that they shouldn't be covered in dirt the same way Izuku was. 
Ochaco said that it was true and they need to give Izuku time to look after himself. She spoke her heart out and said that she couldn't reassure the people of everything because the heroes are also in doubt and tension themselves.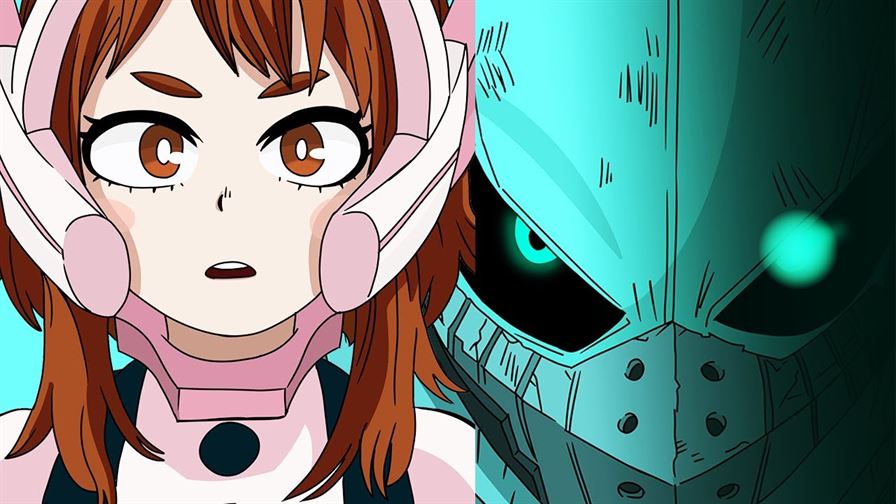 Just like the heroes protect people when heroes are hurting themselves, it is the common people who should take up that responsibility to protect the heroes. She again requested them to help Midoriya with all of their strength.
He was only a child and he has so many things that he still needed to learn. It was his hero academy and he should be allowed to stay there. Since this is their story about how all of them became the best heroes.
My Hero Academia Chapter 325 Predictions-
We can expect that Ochaco has finally managed to make his case for Deku in front of all the people. The last few chapters have been highly emotional with the heroes showing their vulnerable side. It showed us that the heroes are human too and they themselves need that arm around them sometimes.
It is natural for people to doubt them but they should also show some empathy. After this, we can finally see Deku entering UA High and taking his position alongside his classmates. It will also give us a chance to see if any major plans will be made to strike an attack on All For One and his goons.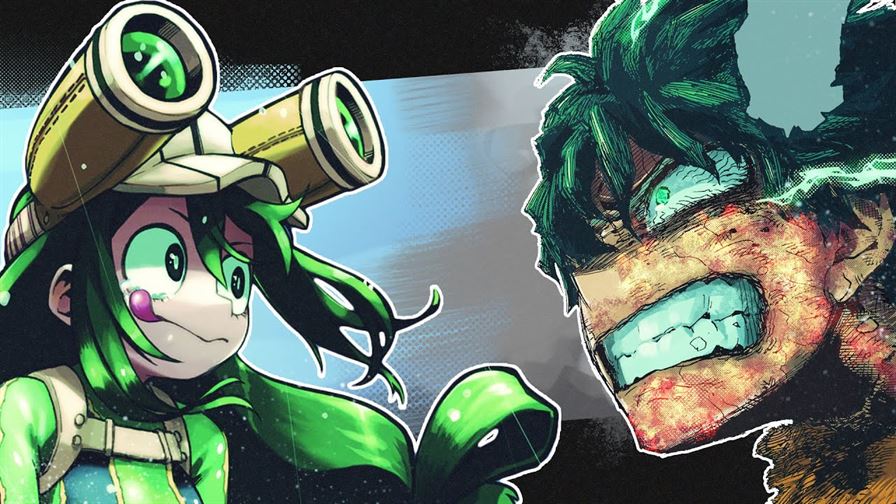 Lady Nagant will be vital to this since she was a hired gun for All For One. We can expect that she will recover soon and join up with the pro-heroes once more. There is no way Hawks is going to let her die. We will also need to wait and see when the pro-heroes from foreign lands arrive in UA High to join with them.
---
Also Read – Top 9 Most Powerful My Hero Academia Female Villains 2021
---
My Hero Academia Chapter 325 Raw Scans & Spoilers-
In the upcoming chapter of My Hero Academia we will finally see Deku reuniting with the rest of his friends. It will be an emotional moment for both the fans and the characters. The chapter will be published with the title: "Connected by One For All."
The chapter will start with a pair of 

Kouta's

sneakers and then shift to Mineta. He will try to run towards Deku but will be stopped by

Iida.
Kouta will address Deku as "

Midoriya Nii Chan

" and apologize for being frozen with fear. Deku protecting the giant woman has

inspired Kouta.
The giant woman will cry and reveal that none of the shelters wanted her, and she was lucky to meet

Deku.
They will hug, and the old man from the first chapter will defend Deku by saying that it is quite obvious he won't rest forever and will soon go to defeat the

villains.
He says that since they are all spectators, they have grown used to seeing 

All Might

in the fight. They have forgotten that heroes have a soul, too, and it is high time they stopped being

spectators.
Ectoplasm

will go to meet Endeavor, Hawks, and Shouto and invite them

inside.
Endeavor

will blame himself for Deku's condition, but Hawks will correct him

there.
Nezu will be on a call with 

Aizawa.

He will say that they have taken countermeasures to not let Toga enter

UA High.
Kurogiri

is in Central Hospital, and he is refusing to

talk.
All Might

 will be standing near the UA Barrier with a worried face.
My Hero Academia Chapter 325 Release Date-
As per official announcement, the next chapter for My Hero Academia will release on September 12, 2021. It will be a highly anticipated chapter since everyone is waiting to see Deku enter his favourite academy once again. It goes without saying that he will receive a great reception.
Where to Read My Hero Academia Chapter 325-
People need to head over to the sites of Mangaplus Shueisha or Viz Media to read chapter 325 of My Hero Academia. The latest chapters are all stacked up on the site. Stay tuned for more amazing articles from us.
---
Follow us on Twitter for more post-updates.
Also Read –
My Hero Academia (Villain Deku) Comic Au: All You Need to Know 

What are all of Deku's Quirks Explained in MHA?

(2021) Top 20+ Best Yuri Anime on Crunchyroll, Netflix, Hulu & more

Top 15 Best Ecchi Anime on Crunchyroll, Netflix & Funimation 2021

(2021) Top 15 Best Isekai Anime on Hulu, Crunchyroll & Funimation

Top 15 Best Ecchi Anime on Crunchyroll, Netflix & Funimation 2021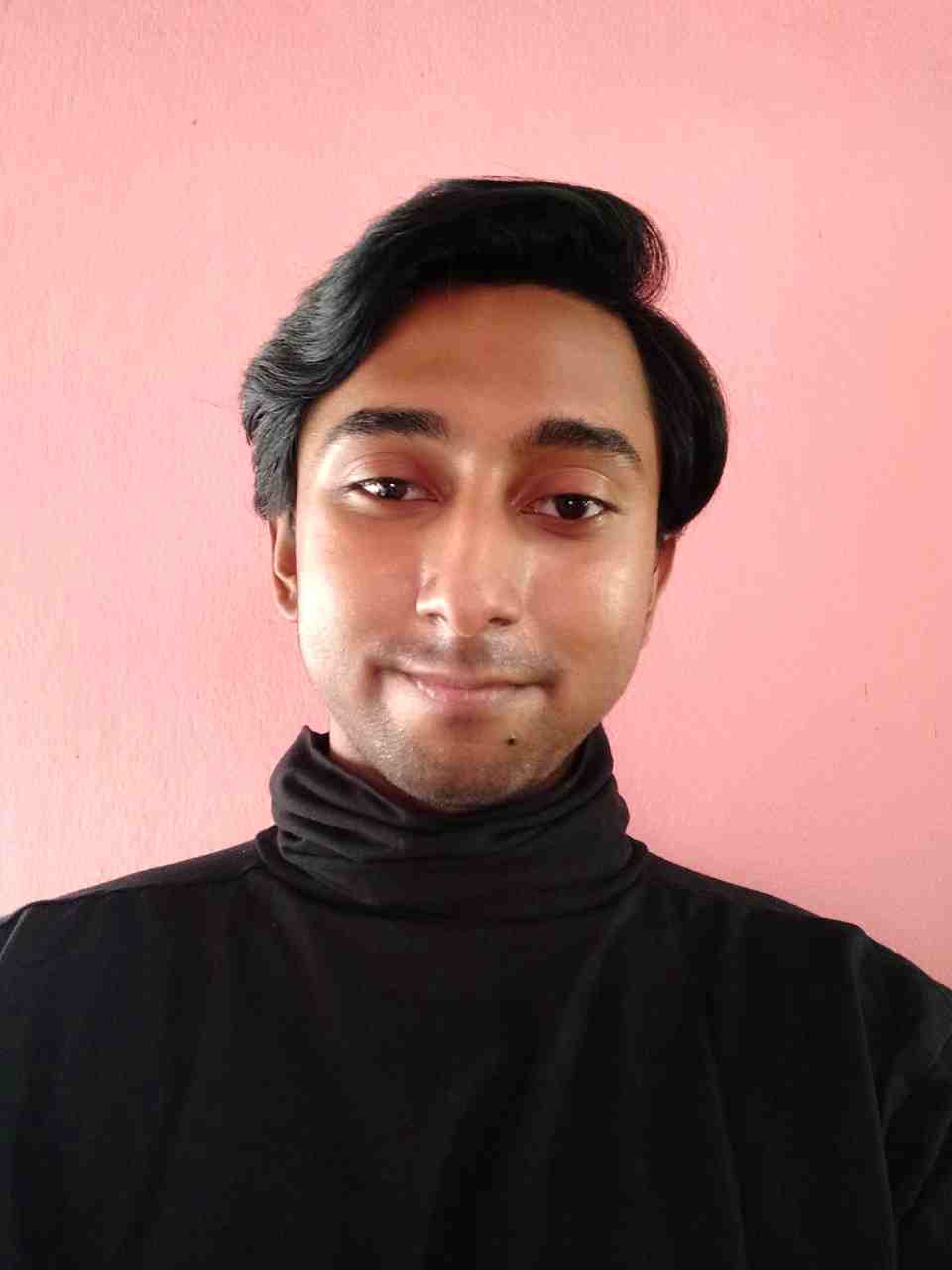 Life took a sudden turn for me when I finally decided to watch Kimi no nawa & Clannad. While both of them made me cry and introduced me to this vast world of anime. The Anime and Manga world is an escape for me from this complicated real world and serves as a relief. Being a content writer for OtakusNotes still feels like a dream and has been one of the best things to happen to me this year. It has been a productive distraction for me and I am loving every moment of it.