Uravity's passionate message had touched the hearts of all the people present there. The giant lady and Kota came running to an emotional Deku who fell on his knees on the ground. Kota said that he was afraid to run over towards him, but Uravity's message moved him to his core. 
Similarly, the giant lady also said how the rest of the shelters rejected her from entering, and having come to UA, she was really lucky to meet up with Deku again. The rest of the crowd also came to their senses and started accepting the fact that a hero also needed some rest.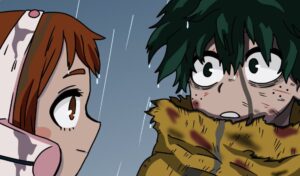 It wasn't like he was going to stay there forever. It was about time they left the job of being mere spectators since the lead performer, All Might, was not there anymore, and the stage on which he used to perform has been crushed. 
The boy who was most vocal during Uravity's speech asked again if they can go back to their old lives again. To this, Deku replied that no matter what, they will do everything in their power to bring it back. 
In another scene, Ectoplasm came to meet Endeavor, Hawks, and Shoto and told them to come outside to see the effect of Uravity's message on the people in general. 
Elsewhere, the principal told Aizawa how his class had achieved a brilliant accomplishment and also talked about what to do next with Kurogiri and Toga. They talked about UA being the best stronghold as the chapter ended with All Might standing near the UA Barriers.
My Hero Academia Chapter 326 Spoilers-
The way All Might was standing near the UA Barriers at the end of chapter 325 may mean that he is still not completely sure about UA being a stronghold. He is always worrying about Deku and the pressure he brought on him by transferring One For All. 
It may also mean that he holds himself responsible in a certain way for what Deku has to go through at such a young age. All Might also had the same Quirk, but the reception that Deku got from the people is completely different from what he was used to.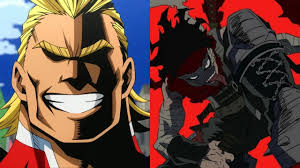 Thus, it is not illogical to think that All Might may be having second thoughts about his decision and is feeling quite a lot of guilt. Another probability that we have to consider is that Aizawa and the Principal talked about Toga entering UA. 
Although they have taken the utmost precaution, it is not completely out of the way that Toga has already found a way to invade UA.
---
My Hero Academia Chapter 326 Raw Scans and Spoilers-
This chapter of My Hero Academia will see the return of a long-forgotten villain – Stain. The main focus of the chapter will be on him and All Might. We always knew this was going to happen one day but no one predicted it will happen under such circumstances.
All Might will be seen driving his car and thinking about the last conversation he had with Deku.

He will go to the place where Deku had his battle with Class A and find his mask lying around.

He will look at his statue and remembers what Aizawa had told him. But he says to himself that All Might can't even protect his own student and is letting everyone down.
Stain will suddenly come before him with a knife and tell him to take those words back.

All Might will recognize him and will reveal his true identity.

Stain will still refuse to believe him and call him an imposter. 

All Might will reply that perhaps he has been lying all along by creating a false image of himself.

He will say that he doesn't even have the courage to face his students anymore in UA.

Stain then suddenly jumps as if to attack him but we will say that he is protecting his identity from a woman whom he saved.

Stain will say that if he is truly All Might then he should kill him for the information he obtained from Tartarus.

He will throw the knife and the piece of information towards him as All Might will still continue crying.
---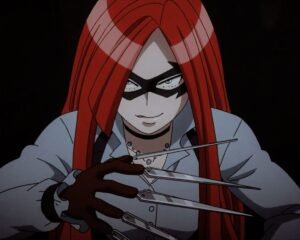 Also Read – Top 9 Most Powerful My Hero Academia Female Villains 2021
---
My Hero Academia Chapter 326 Release Date-
As per the recent announcement, My Hero Academia Chapter 326 will be on sudden break this week. Therefore, new chapter of your favorite manga will come back on September 19, 2021. The emotional return of Deku has finally been completed as we can focus again on All For One and his goons. We can expect that we are slowly progressing towards an inevitable rematch between Deku and Shigaraki.
Where to Read My Hero Academia Chapter 326-
You can visit the official websites of Mangaplus Shueisha and Viz Media to read chapter 326 of My Hero Academia. Next week we will be back with even more spoilers of your favorite manga. Stay tuned till then.
---
Follow us on Twitter for more post-updates.
Also Read –
My Hero Academia (Villain Deku) Comic Au: All You Need to Know 

What are all of Deku's Quirks Explained in MHA?

(2021) Top 20+ Best Yuri Anime on Crunchyroll, Netflix, Hulu & more

Top 15 Best Ecchi Anime on Crunchyroll, Netflix & Funimation 2021

(2021) Top 15 Best Isekai Anime on Hulu, Crunchyroll & Funimation

Top 15 Best Ecchi Anime on Crunchyroll, Netflix & Funimation 2021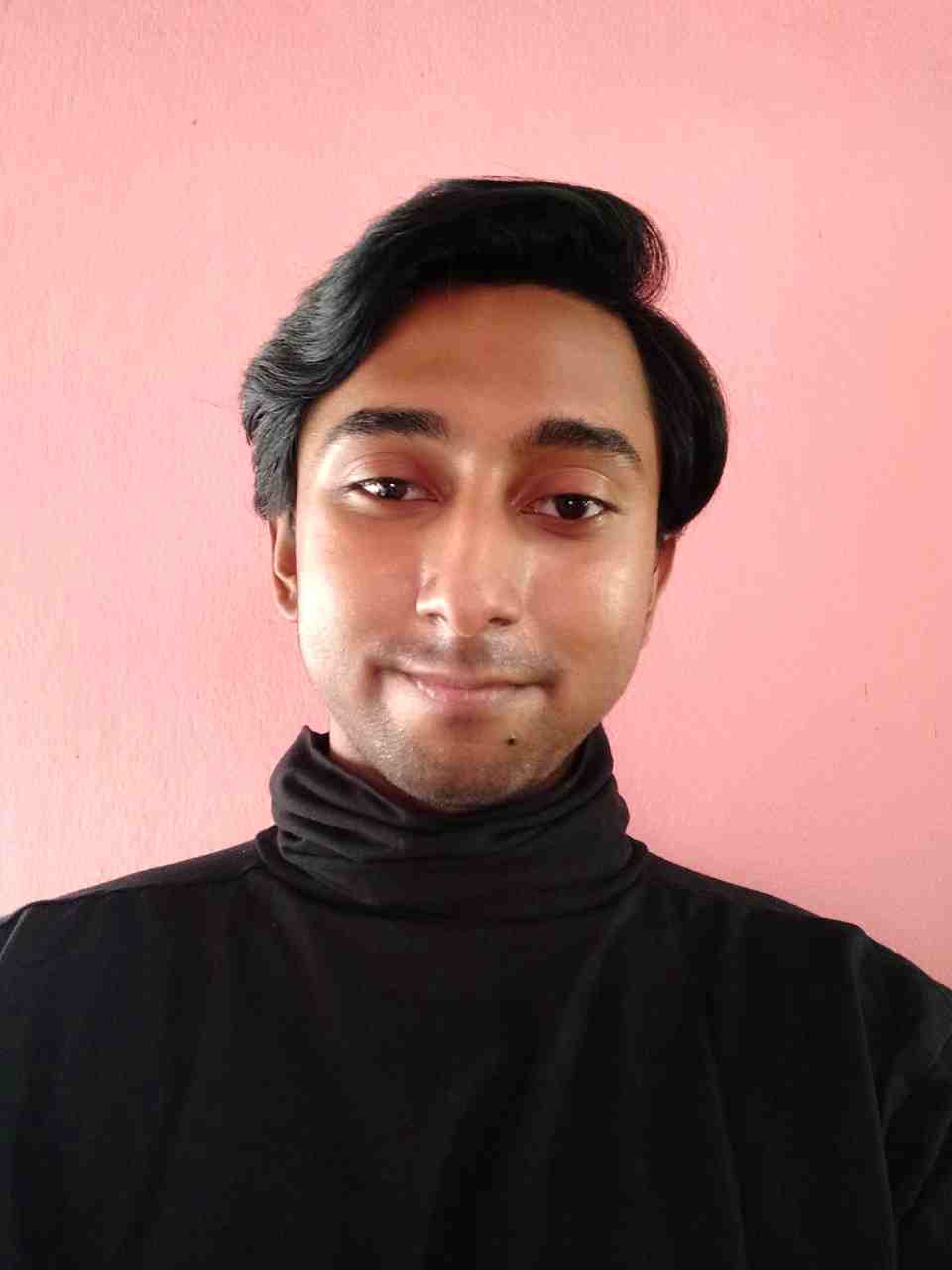 Life took a sudden turn for me when I finally decided to watch Kimi no nawa & Clannad. While both of them made me cry and introduced me to this vast world of anime. The Anime and Manga world is an escape for me from this complicated real world and serves as a relief. Being a content writer for OtakusNotes still feels like a dream and has been one of the best things to happen to me this year. It has been a productive distraction for me and I am loving every moment of it.