My Hero Academia Twitter page has recently posted an enigmatic message that shakes every social media platform. After getting two superhits released in consecutive years, Two Heroes (2018) and Heroes Rising (2019), fans expected an upcoming launch this winter. The officials had heard their prayers, and late-night, they surfaced a new teaser of My Hero Academia Movie 3. Since then, fans have created havoc in the discussion boxes. Everyone has been concocting their own opinion related to the teaser. Newly, Demon Slayer: Kimetsu no Yaiba the Movie: Mugen Train has broken multiple records and becomes the third highest-grossing film in Japan. The same has been anticipating from this new feature also. So, in this post, we will discuss the elucidation of the teaser, plot, and the release date of Boku No Hero Academia Movie 3.
 Warning: Spoilers Ahead! This post might contain some spoilers. So, if you don't want to get spoiled, then it's better to leave here. 
My Hero Academia Movie 3 Teaser and Plot-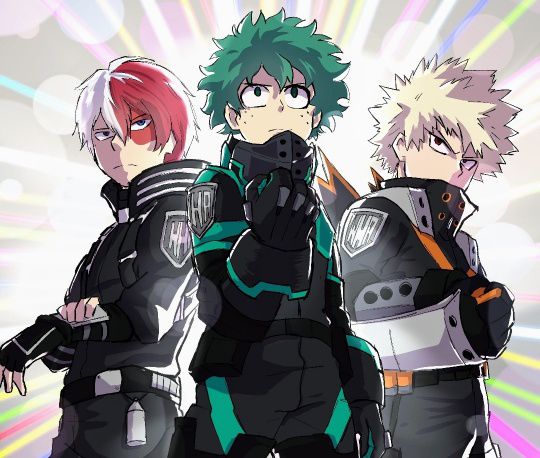 Heroaca-movie has just launched the official poster of the potential third My Hero Academia movie. We can see Bakugo, Midoriya, and Shoto in their new winter hero costume on the poster. My Hero Academia series publicized their training in Endeavor's agency in the month of January. They were advancing their quirks and techniques to engage in the war against the Paranormal Liberation. Afterward, we have witnessed their clash with the Paranormal Liberation army in the first spring. We have only seen the beginning and the ending part of the internship. Therefore, the upcoming movie will cover the mid of the training arc.  
A message is imprinted on the poster, "He will meet The Three Musketeers." Also, there is a badge present on the new winter costumes of these 3 heroes remarking "WHA."  Fans have assumed that "WHA" may stand for "World Hero Association."  It means that they may represent their nation in the Heroes Summit under the suzerainty of Endeavor. Moreover, in this summit, "He" will meet them. If we compare this with the original Three Musketeers, they made the saying of "All for One" and "One for All" popular. Hence, we can predict, maybe the word "He" stands for All for One. Like the other MHA movie, this movie might be canon.
Must Read- My Hero Academia Season 5 Releases Next Spring
My Hero Academia Movie 3 Costumes-
The main topic of the discussion is the change in the heroes' suits. If we see Bakugo's costume, his grenade launcher part has become smaller and finer. We know, Bakugo can create explosions from his sweat glands, and during winters, it is challenging to produce sweat. So, in our opinion, his suit may get some modification. On the contrary, we have seen multiple times that whenever Shoto used the Flash Fire Fist, his costume gets burnt. Therefore, his costume may also have some variations in which he can easily use his Flash Fire. The last musketeer also needs some changes in his costume. The winter costume of Midoriya looks very cool. Now, these three musketeers are ready to show some action in their Winter internship.
My Hero Academia Movie 3 Release Date-
There is no official confirmation of the release date of My Hero Academia Movie 3. We will get the new updates in the upcoming Jump Festa. But we can estimate that this new movie will release on next Summer 2021. We will be back with another news article related to this topic. Till then, stay tuned with us.
---
Follow us on Twitter for more post updates.
Also, Read- My Hero Academia Chapter 292 Spoilers and Release Date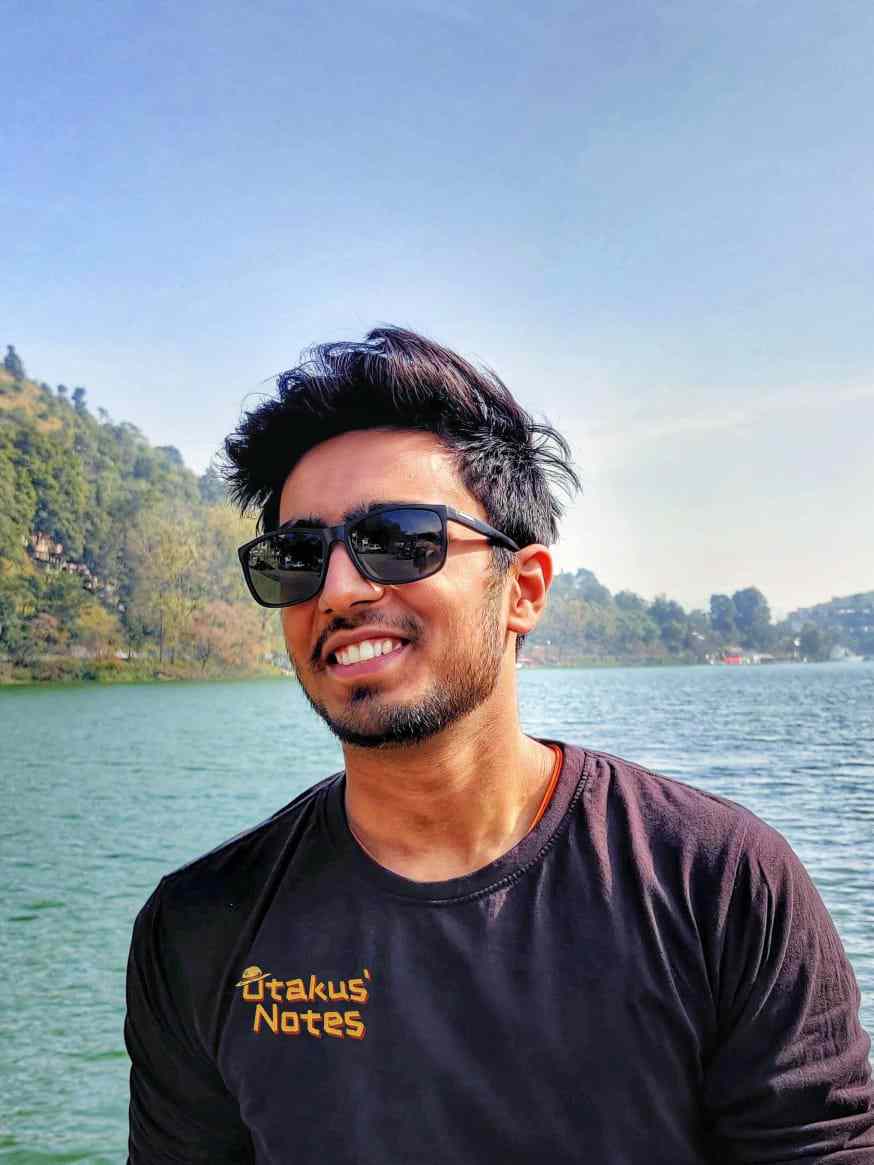 Engineering edified me dreams' propelling. And being an Otaku, a superlative dream of mine engulfs experiencing anime to its deepest quintessence and inditing my perspective towards it. Ultimately, anime blogging carved a path towards my desire and made me stand up to you.