Detective Conan was finally back into action after a long break. It began with an advert for World Sports Games which was supposed to be held throughout Japan. Next, we saw Conan and his friends collecting trash from their neighbourhood. Although they cleaned the place on arriving the next day they found that someone had spread litter again all around it. In order to catch the culprit, they came up with a plan to fit a camera opposite to it and catch the culprit red-handed. 
They arrived the next day and found the camera had indeed recorded a person on it. Thus, following that evidence, they went to interrogate him. He denied having any intention to spread litter and said that he went there on spotting the camera. The detective boys then went about asking the people about who they think could have done that job. Although they did not get any solid leads they made an interesting discovery in the spot behind the garbage. They found that there was a space in the bush which could be used by someone to travel back and forth.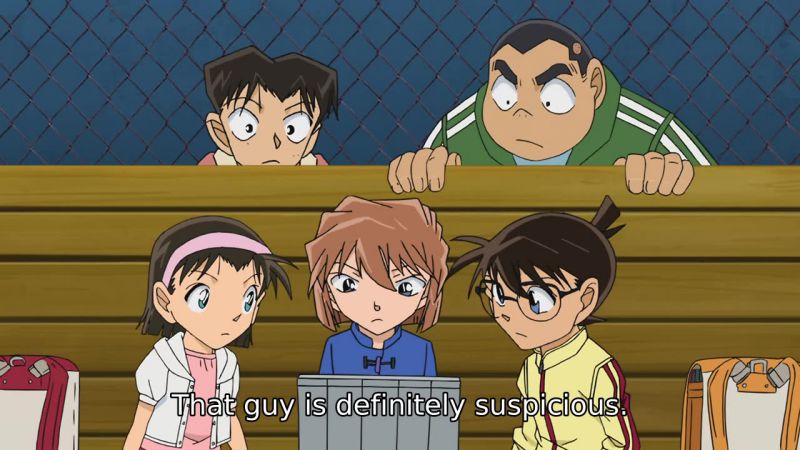 Conan then finally solved the mystery and revealed that it was Miss Isojima's cat. The cat was loitering around that place and spreading garbage with the hope that Miss Isojima will again come outside and play with him. The shopkeepers felt really guilty about that and promised to install a garbage bin very soon.
Detective Conan Episode 1003 Spoilers-
The upcoming episode of Detective Conan is going to be released with the title of "The 36-Cell Perfect Game (Part One)". We saw in the preview that a bunch of people had been invited to a chapel including Detective Mori. Everyone had received letters from a different name and apparently the one inviting Mori Kun was someone named Nichihara Taisei.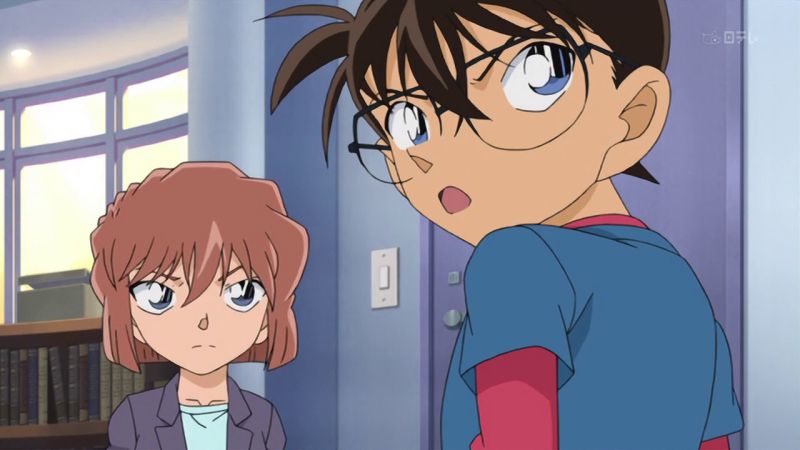 The whole situation was rather suspicious since the person concealed their identity while writing the letters. We also saw a mysterious person walking in the snow and saying that there are going to be a bunch of serial murders. This situation is quite similar to the plot of Agatha Christie's "And Then There Were None" and seems like someone is trying to replicate it. It is also quite possible that the people invited other than Detective Mori are also renowned sleuths. Thus, it remains to be seen how Conan Kun solves this mystery and catches the culprit.
---
---
Detective Conan Episode 1003 Release Date-
As per the release schedule, the next episode of Detective Conan is going to release on April 22, 2021. Fans can also expect to see this anime run for consecutive weeks for a long time since it has just returned from almost a one month break.
Where to Watch Detective Conan Episode 1003-
Fans can visit the official sites of Crunchyroll or Netflix to view the episodes of Detective Conan. The exciting episodes are just about to start and the viewers wouldn't like to miss out on them. We will be back next week with the spoiler of this thrilling mystery. Till then, stay tuned with us.
---
Follow us on Twitter for more post-updates.
Also Read-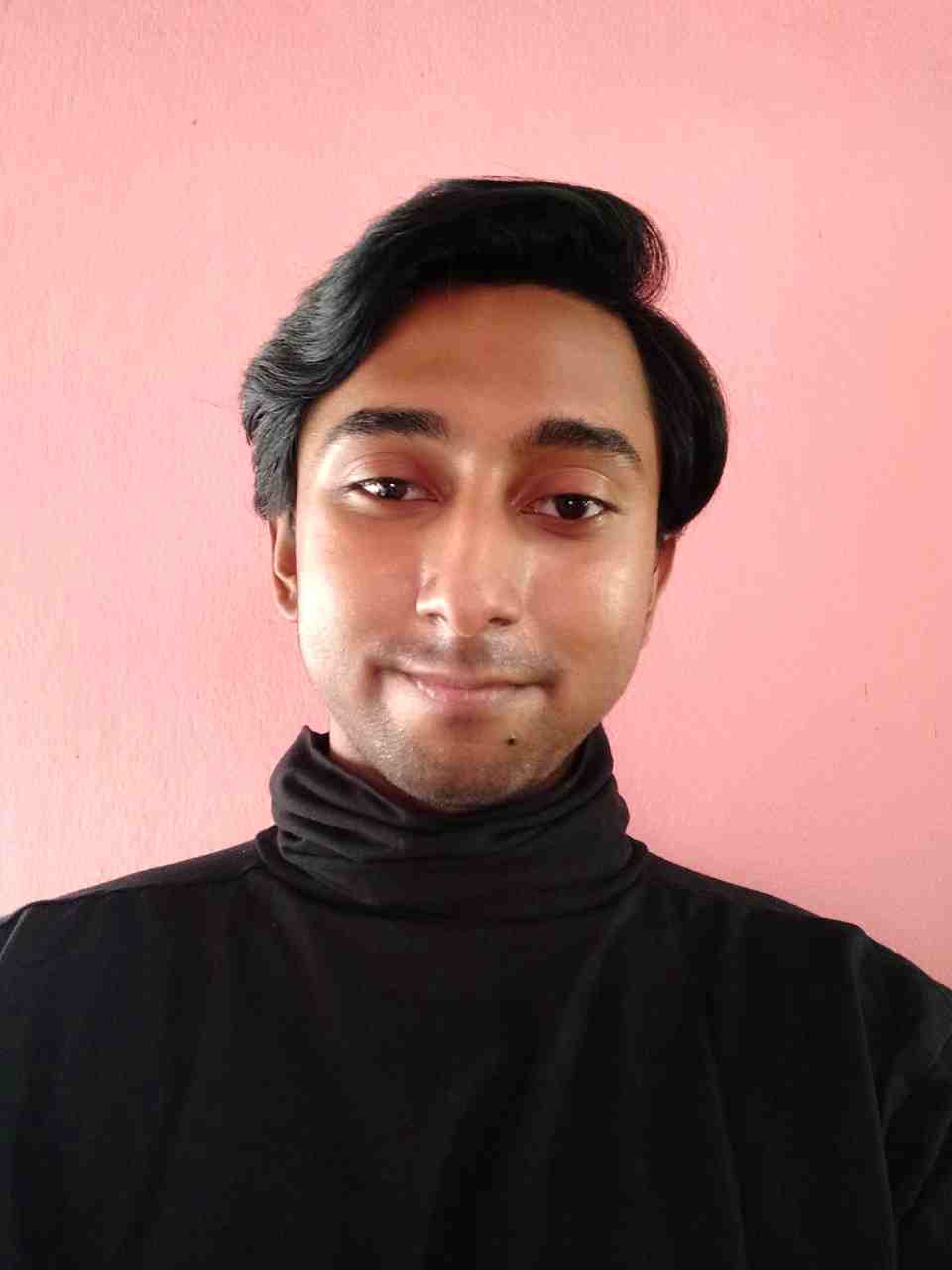 Life took a sudden turn for me when I finally decided to watch Kimi no nawa & Clannad. While both of them made me cry and introduced me to this vast world of anime. The Anime and Manga world is an escape for me from this complicated real world and serves as a relief. Being a content writer for OtakusNotes still feels like a dream and has been one of the best things to happen to me this year. It has been a productive distraction for me and I am loving every moment of it.