The previous chapter started with Boa Huang managing to locate Momonosuke, Shinobu, and Yamato. They had emerged from the sealed storeroom and were trying to escape. Sanji heard the broadcast and realized that they needed help. At first, he couldn't decide whether to help them or go to the aid of Kinemon's group. However, he finally made his decision and hoped that it was the correct one. Meanwhile, Persopero managed to defeat Carrot and started heading towards the performance dome.
The scene shifted to Chopper preparing the antibodies for the virus. He was being protected by Hyogoro and X. Drake as Queen's subordinates were planning to attack him. Although Hyogoro himself got affected by the virus he managed to stay calm and said to his companions to kill him before he turned into an Ice Oni. Seeing Hyogoro weak, Queen's subordinates decided to attack him but were easily defeated by his Flaming Hair of Holy Rage. Queen saw him as a threat and attacked him with her Beam Attack. However, Marco arrived at the scene and repelled it with his Phoenix Brand.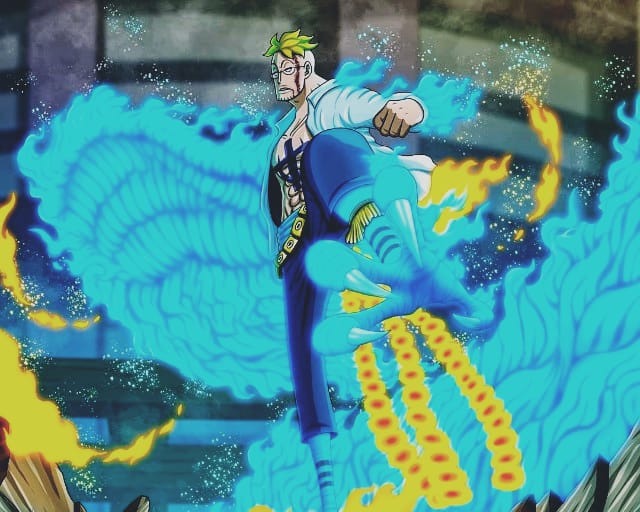 Marco took on both King and Queen at the same time and effortlessly dealt with them. He used his Blue Bird and Crane Talons to totally dominate the fight. Persopero on spotting Marco decided to engage him in a fight. The chapter ended with Hyogoro deciding that he had to die otherwise his Ice Oni form would put everyone in danger.
One Piece Chapter 1007 Raw Scans and Spoilers –
Chopper is going to play a huge role in the upcoming chapter of One Piece as it is going to be released with the title of "Mr. Racoon Dog". We have seen that Chopper has been busy preparing the antibodies for the virus so we will get to know in the next chapter if he is going to be successful or not. Thus, Hyogoro's life is also in Chopper's hands.
It will also be interesting to notice if we get to see what happened in the battle between Black Maria and Nico Robin. We did not get any scene from that battle in the previous chapter and thus it is likely we will get it in the upcoming chapter. Although it seems that everyone is spread out, they are most probably going to cover the Performance Hall's scene where the thick of the action is taking place.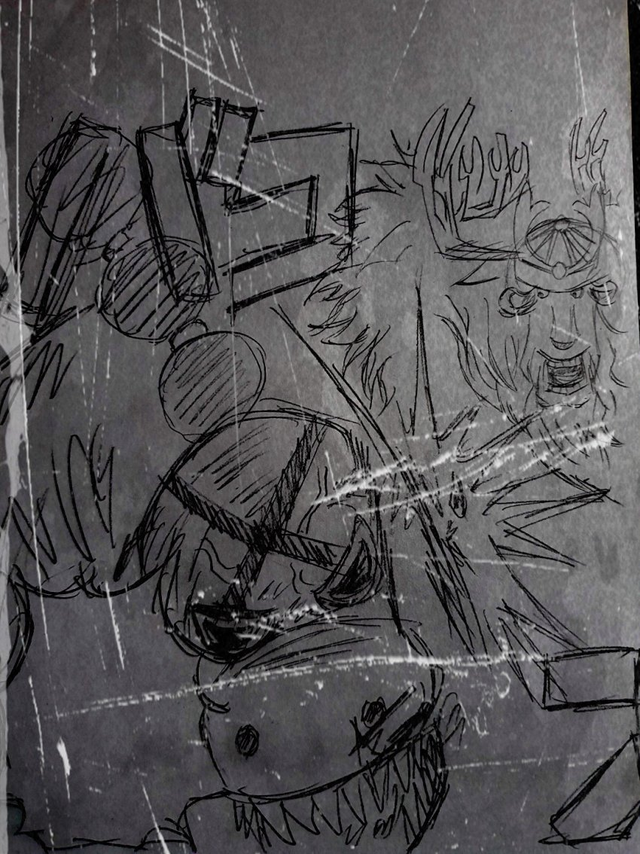 Most members of the Mimawarigumi and the Oniwabanshu will be defeated by Hyogoro. Queen will label his subordinates/ Pleasures as trash since they failed to gain their abilities after being infected by the virus.
Queen will also add that those who are waiting to get Smile Fruits/ Waiters won't get them regardless of how long they decide to wait. According to him, they should feel better since they become useful due to the virus.
Chopper will manage to prepare the antibodies before Hyogoro dies. He will create a gaseous virus from the antibodies and spreads it in the room with a cannon. Queen will try to attack Chopper but the Pleasures manage to defend him.
Chopper will take a Rumble Ball and slaps Queen while Marco holds him. Yamato and Momonosuke will also manage to make their way into the scene.
CP0 will comment on Vegapunk and the "lineage factor."
The best part is Red Scabbards will meet the "Mysterious Character" at the end. 
And the mysterious unexpected character is "Kozuki Oden." He will appear in front of the Scabbards saying, "I'm very old, I wanted to meet you guys."
Here, we have attached the confirmed spoilers of One Piece Chapter 1007. 
---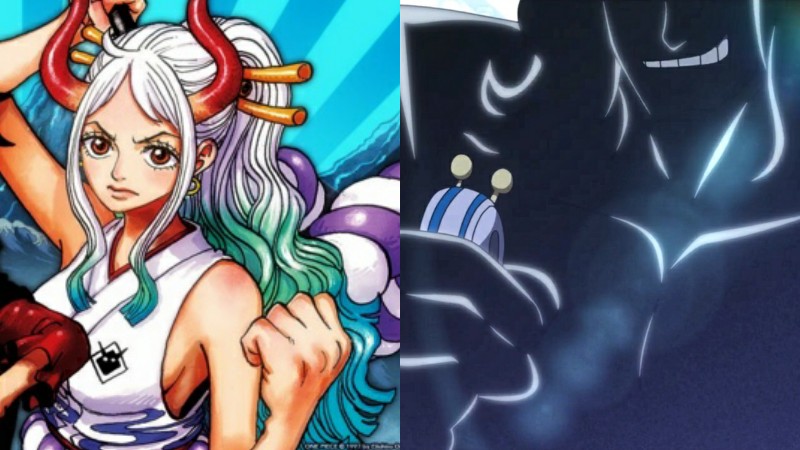 Must Read- One Piece: Has Kaido's Azure Dragon Unfolded the Biggest Enigma About Mythical Zoan Users? (Theory)
---
One Piece Chapter 1007 Release Date–
Chapter 1007 of One Piece is going to be released on March 14, 2021. One Piece usually has a weekly release, so the fans don't have to wait a lot to know how the current arc is going to unravel. There is also no break next week which is another great news for the fans.
Where to Read One Piece Chapter 1007-
The latest chapters of One Piece can be read from the official Mangaplus Shueisha or Viz Media website. Fans can also try the MangaPlus app, which is available on the Play Store. We will be back soon with another Raw Scan Spoiler article. Till then, stay tuned with us.
---
Follow us on Twitter for more post updates.
Also Read-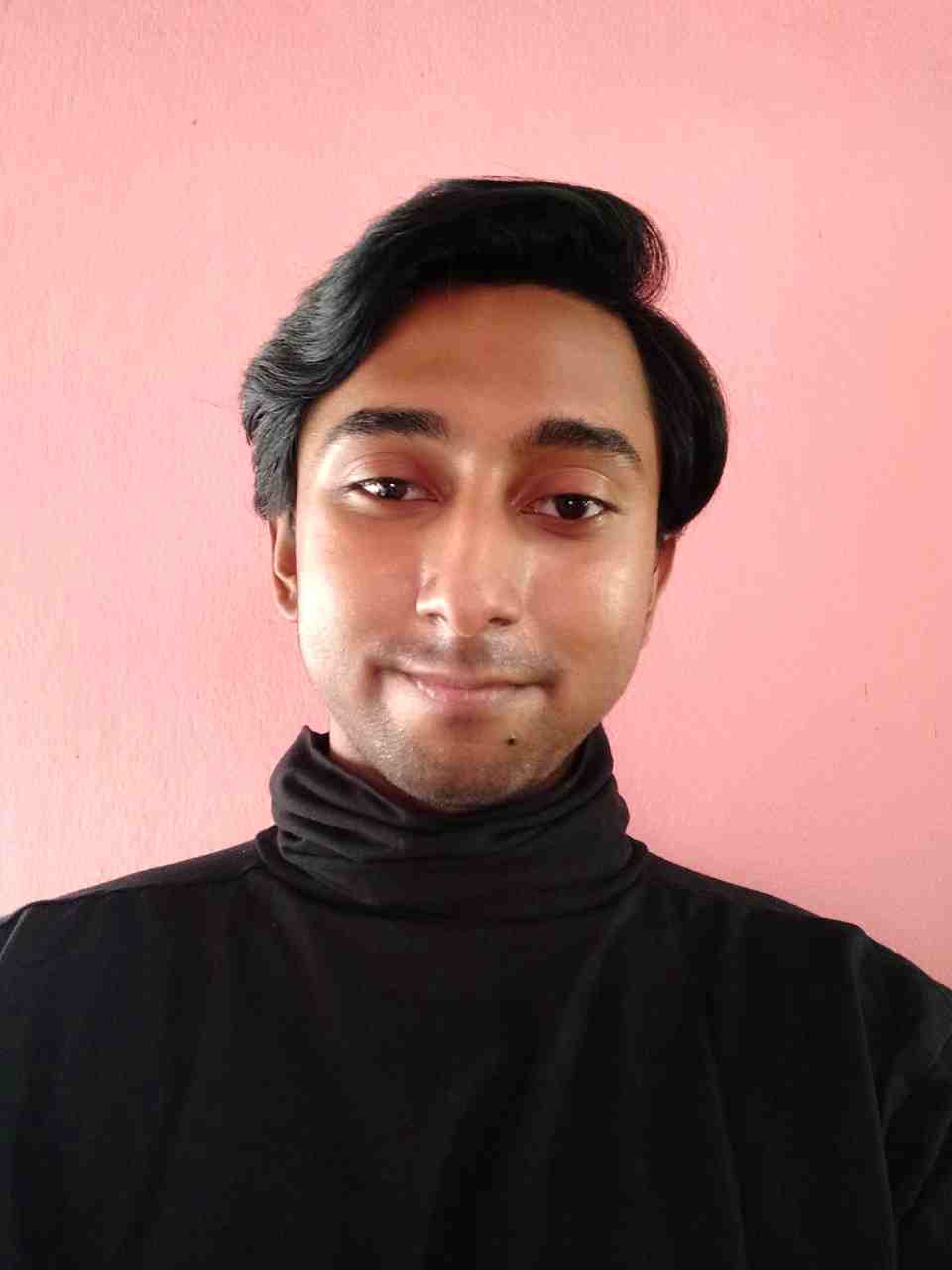 Life took a sudden turn for me when I finally decided to watch Kimi no nawa & Clannad. While both of them made me cry and introduced me to this vast world of anime. The Anime and Manga world is an escape for me from this complicated real world and serves as a relief. Being a content writer for OtakusNotes still feels like a dream and has been one of the best things to happen to me this year. It has been a productive distraction for me and I am loving every moment of it.