Finally, after a week's break, the Korean source of One Piece Chapter 1002 confirmed spoilers leaked on Reddit. Also, thanks to Redon to provide the detailed translated summary of Chapter 1002. The next chapter will display the continuation of the battle between the New Generation and the Yonko.
The battle among the strongest has begun, and everyone will use new special attacks to counter their opponents. The whole chapter will display the incredible struggle on the top of floating Onigashima. Also, the next chapter's center point will be Kaido, who will unveil the hidden abilities of his fruit. So, let's discuss.
One Piece Chapter 1002 Raw Scans and Spoilers-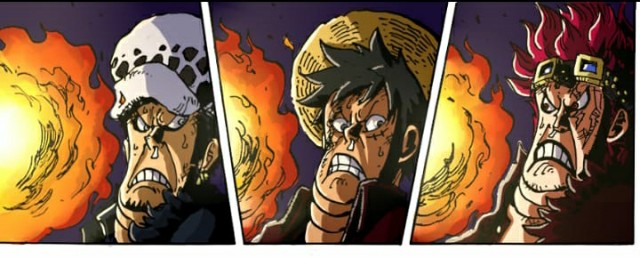 One Piece Chapter 1002 will release under the title, "Yonko Vs. New Generation." At the end of the previous chapter, Kaido has transformed into his Dragon form, and Big Mom has converted Napoleon into the Flaming Sword. As an opposition, Luffy has used Gear 4, whereas the other New Generation is ready to land their most powerful attack. So, what will happen?
 

The next chapter will begin with Kaido's new attack, "Great Wind," and Zoro will use Enma to counter it.

 

Luffy, Kidd, and Law will also maneuver their new and potent attack, Gomu Gomu no Kong Rifle, Slam Gibson, and Gamma Knife, respectively, on Kaido. Whereas Killer will also attack with Kamaa Sonic, Big Mom counters it with Indra (lightning attack).

 

Her new lightning attack, Indra, will affect everyone except Luffy because he is a rubber man.

 

Kaido will land his most powerful attack Boro Breath on Luffy. However, this time he will be saved by Zoro.

 

As usual, Zoro will cut Kaido's flame with Kinemon's "Kitsunebiryuu: Homurasaki" technique and ambush Kaido with Flying Dragon Flame Technique.

 

This technique he used against Ryuma in Thriller Bark. Now he will use this with his new sword, Enma.

 

Due to Enma's energy, Kaido will sense Oden in it.

 

The chapter will end with Luffy's bombardment with Gomu Gomu no Kong Gatling on Kaido.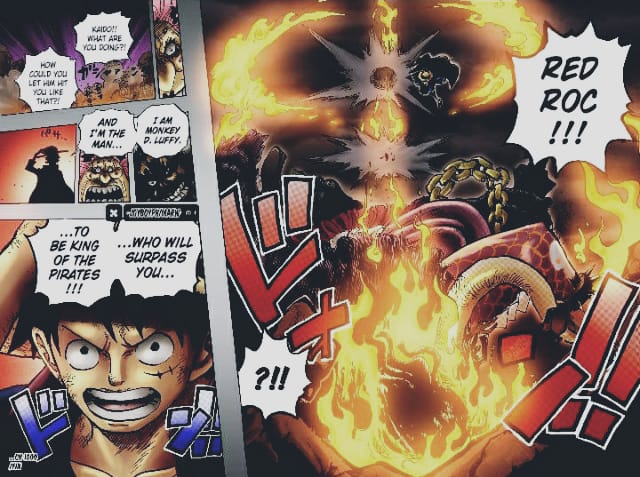 This is the confirmed spoiler of One Piece Chapter 1002. The detailed summary and raw scans have already leaked. 
Here is the link to One Piece Chapter 1002 Raw Scans
One Piece Chapter 1002 Release Date-
One Piece Chapter 1002 will officially release this week on January 31, 2020 (Sunday). The good news is there is no break next week. It means we will get back-to-back two chapters without any break. From Chapter 999, we have been facing a week more hiatus on every chapter. Therefore, this news is very relaxing for many fans.
Where to Read One Piece Chapter 1002-
One Piece Chapter 1002 will be available on the official website of Mangaplus Shueisha and Viz Media. Hence, on Sunday, we can read Chapter 1002 from these official websites. We will be back with another spoiler next week. Till then, stay tuned with us. 
---
Follow us on Twitter for more post-updates.
Also Read-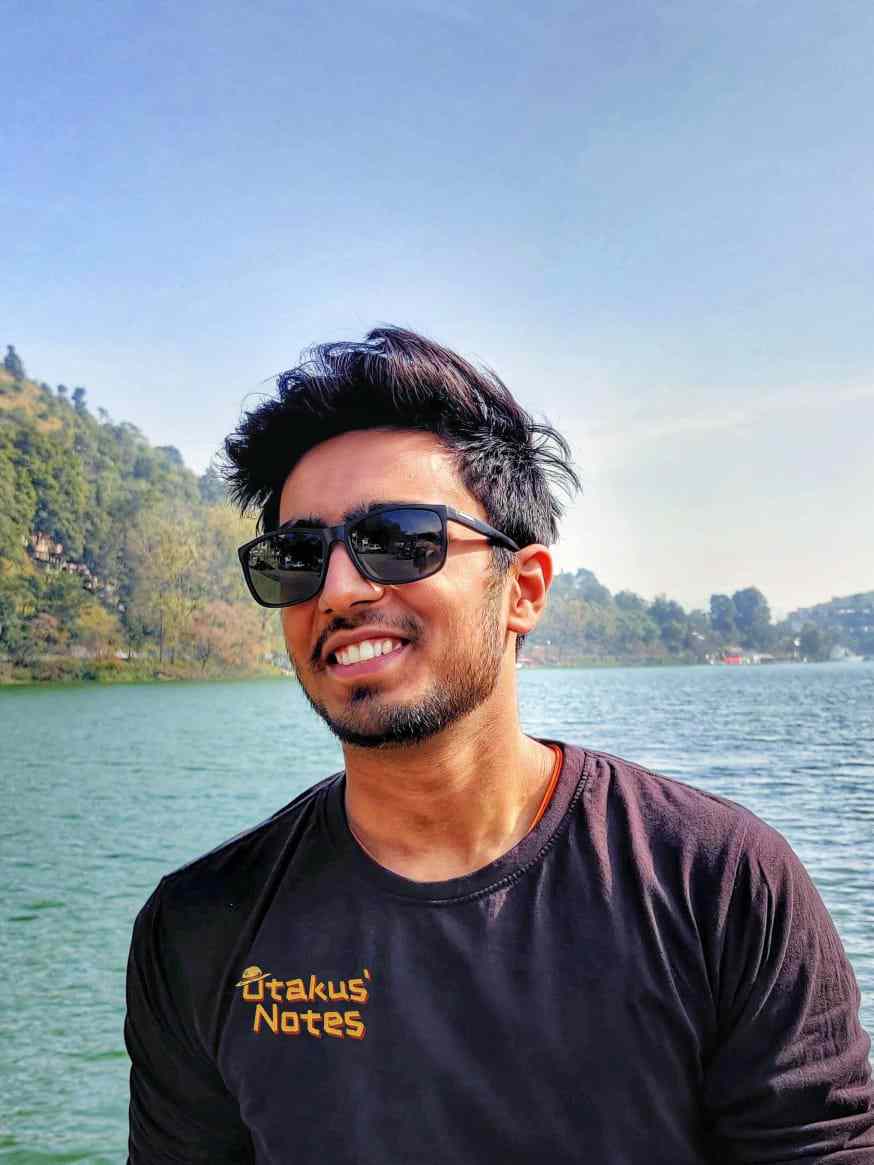 Engineering edified me dreams' propelling. And being an Otaku, a superlative dream of mine engulfs experiencing anime to its deepest quintessence and inditing my perspective towards it. Ultimately, anime blogging carved a path towards my desire and made me stand up to you.