Note- The confirmed spoilers & raw scans for One Piece Chapter 1022 are out. Kindly visit the link below. 
Must Read- (Only 15 Minutes Left) One Piece Chapter 1022 Raw Scans, Spoilers & Delayed Release Date
The previous chapter of One Piece exhibited the fall of another Tobi Roppo in the form of Black Maria. Robin was ready to attack Black Maria with her Gigante Fleur. It made her very large in size, giving her an equal battlefield to fight against Black Maria. 
Black Maria taunted her by saying that it seemed the limit of her size as Robin attacked her with Sea Serpent Snapdragon. She tried to catch Black Maria from all sides preventing her from escaping. However, Black Maria launched an attack on Robin, which also seemed to hurt her real body.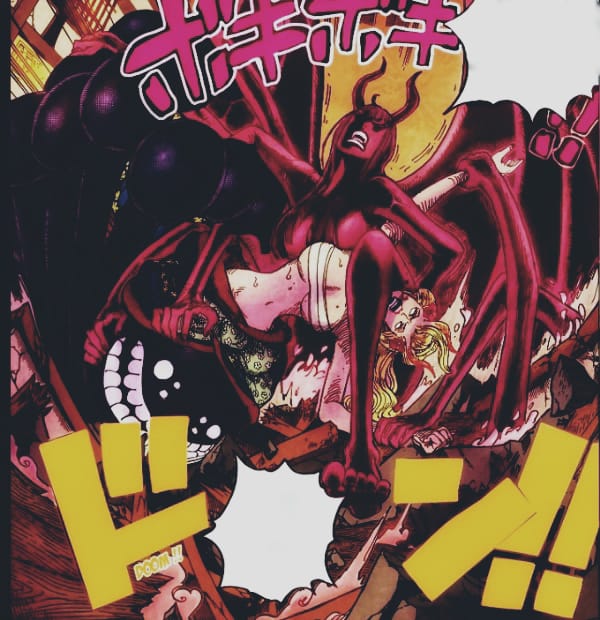 Once Black Maria realized that she has a big target in front of her and she can go wild without any worry. She captured Robin with her sticky net and burned them, which led to Robin being surrounded by flames on all sides.
There seemed to be no escape for Robin when suddenly we were treated with a flashback. Robin was seen talking to Sabo where he was teaching her Fishman Karate. Robin remembered the principles of that attack and unleashed her new form Demonio Fleur. 
Black Maria became scared on seeing that and tried to run, but Robin finished her off easily. Meanwhile, Brook cleared the rest of her subordinates. On the other side, Luffy was busy eating a lot of meat to regain his energy while Momonosuke was asking Shinobu to use her Ripe-Ripe Jutsu to turn him into an adult.
In this chapter, Oda sensei has delivered something magnificent. Who would have thought that Momonosuke will fight against Kaido? Let's discuss some predictions and spoilers on One Piece Chapter 1022.
One Piece Chapter 1022 Spoilers-
In the upcoming chapters, we may finally see Luffy climb back to the top of Onigashima and resume his fight with Kaido. This will largely depend on Momonosuke, and it is quite possible that he gets turned into an adult by Shinobu. This will, in turn, allow him to transform into an enormous dragon and take Luffy to the top. 
Moreover, this can also allow Momonosuke to help Luffy in his fight against Kaido. Although it is more likely that Luffy will be the one to defeat Kaido since he is the protagonist, Momonosuke turning into an adult opens up another possibility.
It will be much better if Momonosuke defeats Kaido as he is the one who sacrificed the most. He lost his family, his country, and even 20 years. Also, to be accepted as a Shogun, he has to contribute something to his people, and that is Freedom. 
As we have discussed, the fight between Momo and Kaido may also be on the plate for us. Being an adult dragon can also unlock new powers for him. Thus, it will not be surprising if, instead of Luffy, Momonosuke is the one to deliver the final blow.
Back to Chapter 1022, there is a high possibility; we may witness the fight between Queen and Sanji. Straw Hats have already crushed the Tobbi Roppos, and now the only remainings are King, Queen & Jack. Also, we don't know the environment of the battle between Big Mom and Kid. Therefore the next chapter may also unveil the outcome of this battle.
These are all predictions. The confirmed spoilers are out now. Kindly visit the link below. 
Must Read- (Only 15 Minutes Left) One Piece Chapter 1022 Raw Scans, Spoilers & Delayed Release Date
---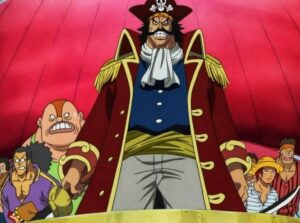 Must Read- (2021) Top 7 Characters who can overpower Gol D. Roger in One Piece
---
One Piece Chapter 1022 Release Date-
One Piece is going to be on a hiatus again this week as the release date is going to be on August 22, 2021. Thus, we can expect some significant progress with the next chapter as the Wano Arc is almost at its end. 
Where to Read One Piece Chapter 1022-
Fans need to take the help of Mangaplus Shueisha and Viz Media to read the latest chapters of One Piece. They will update their websites as soon as the chapter comes out after 12 AM in Japan. Stay tuned to our website for more One Piece content. 
---
Follow us on Twitter for more post updates.
Also Read-  
Top 10 Best Harem Anime on Crunchyroll 2021 Ranked

Top 15 Best Ecchi Anime on Crunchyroll, Netflix & Funimation 2021

 (2021) Top 20 Best English Anime on Netflix Ranked

(2021) List of Best Soundtracks in One Piece Anime

One Piece: Top 20 Strongest Characters in Impel Down Arc Ranked

Top 20 Most Popular One Piece Characters in 2021 Ranked

(2021) Top 30 Strongest Living Characters in One Piece (Ranked)

Top 15+ Sexiest One Piece Characters (Female)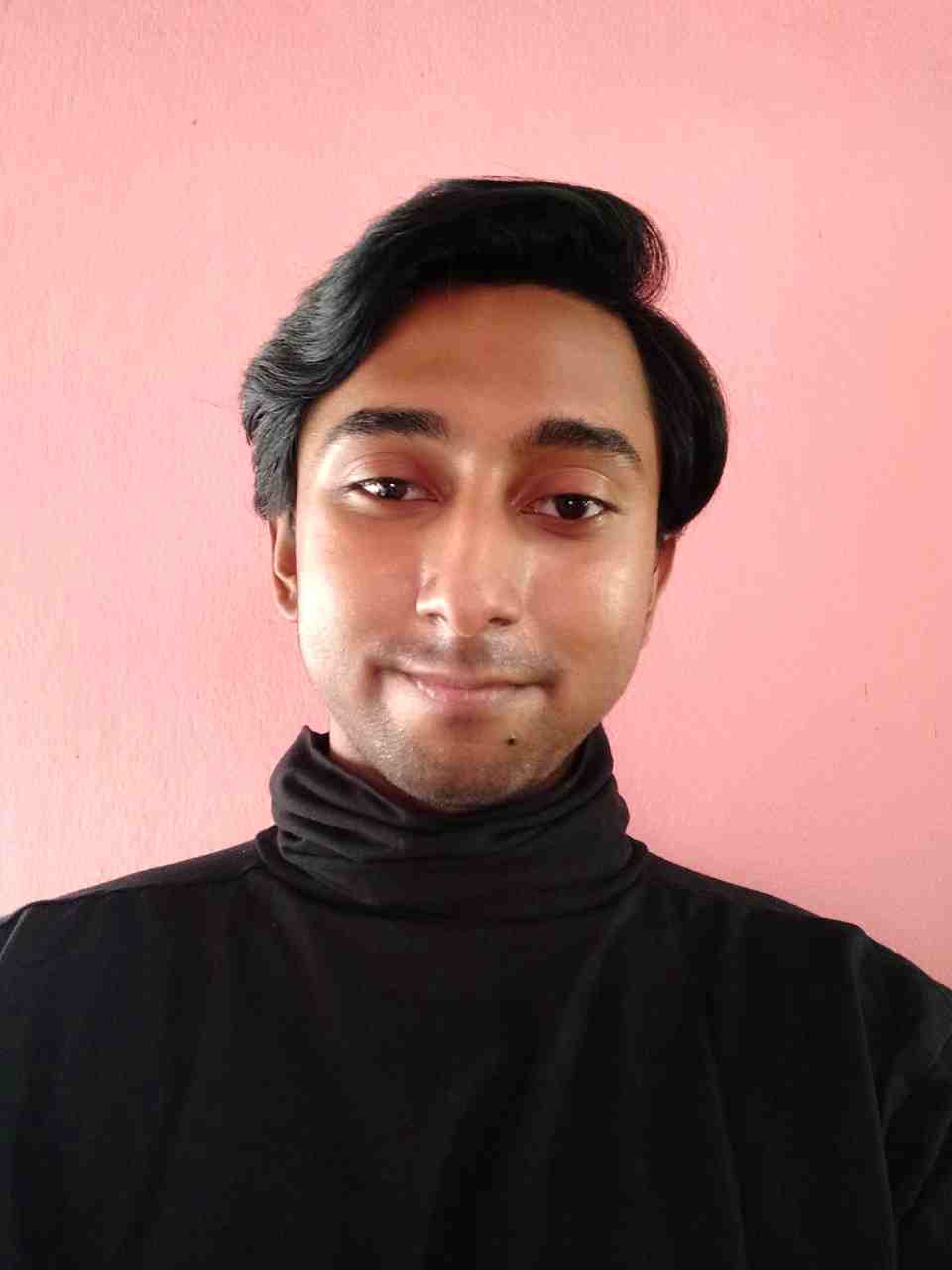 Life took a sudden turn for me when I finally decided to watch Kimi no nawa & Clannad. While both of them made me cry and introduced me to this vast world of anime. The Anime and Manga world is an escape for me from this complicated real world and serves as a relief. Being a content writer for OtakusNotes still feels like a dream and has been one of the best things to happen to me this year. It has been a productive distraction for me and I am loving every moment of it.