The last chapter has blown everyone's mind. No one predicted that we would witness Sanji's power-up in this way. After the release of the last chapter, a great debate was going on various discussion hubs regarding Sanji's new power development, Queen's new transformation, and CP0's conversation.
Fans are still delivering the patch notes of the previous chapter to summarize everything. After witnessing back-to-back unpredictable incidents from the last few chapters, it is now challenging to predict the incidents of One Piece Chapter 1029.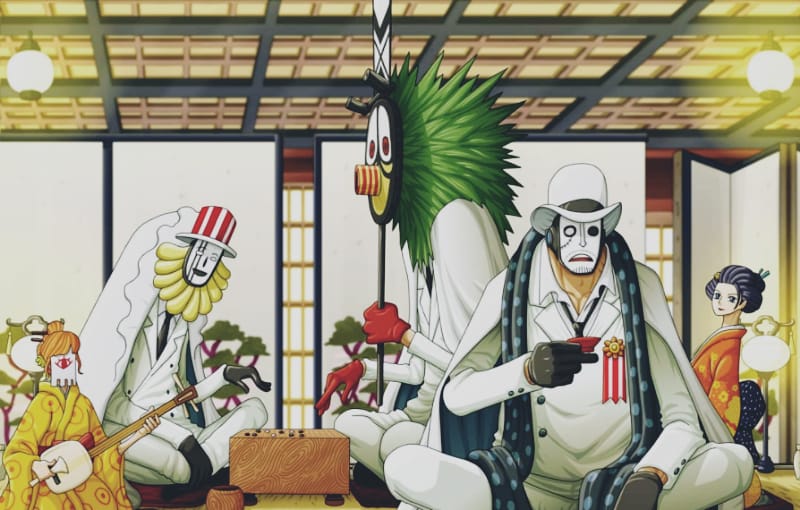 As per the official orders, CP0 will have to take control over Wano if Kaido gets defeated and have to capture Nico Robin alive. It means in the future; we will witness an encounter between the Straw Hats and CP0 in order to save Nico Robin.
The last chapter hadn't disclosed the reason behind the modification in Sanji's bones. Many fans are still confused regarding this. That's why, before proceeding to the spoilers, let's discuss what has happened to Sanji.
Sanji indicated that his body was not feeling well after wearing his raid suit. And in the last chapter, his broken bones instantly regenerated, and he responded that he didn't like to awaken the latent power like his brothers.
It means Judge manifested an interest in Sanji. He might have upgraded his Raid Suit so that Sanji gets super-regenerative and resilient power after using it multiple times. Now the fight between the second commanders has come to climax. So what will happen? Let's discuss.
One Piece Chapter 1029 Raw Scans-
The series exhibited an incredible collision between the commanders of the Beast Pirates and the Straw Hat Pirates. Therefore, it's time to witness the continuation of the most magnificent fight on the flying Onigashima, i.e., between Kaido and Luffy along with some other environments.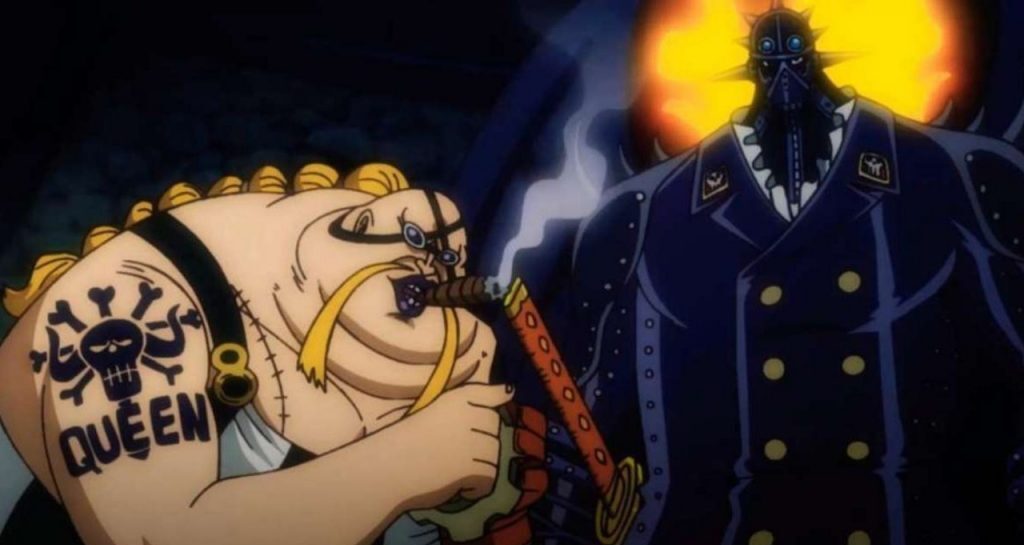 Also, some fans are contradicting that the next chapter will expose Zoro's power development. It's true that currently, there is a massive difference between King and Zoro. He necessitates some mysterious growth to overwhelm Yonko's right hand.
The argument is also going on regarding his right eye. Some are predicting that his right eye holds an unnatural power that can only be used one time. However, others are confronting this theory. Either possibility can be genuine. But it will be great if we also witness an unexceptional vitality growth in Zoro, like Sanji.
The Korean scans are out, and currently, we have rough translations of the confirmed spoilers. Based on spoilers, One Piece Chapter 1029 will release under the title "Tower." Here Tower refers to Hawking's new card against Killer. Yes, the next chapter will display an incredible fight between Killer and Hawkins. 
One Piece Chapter 1029 will begin with the continuation of the last chapter, where Queen will remember Judge's goal. He once said he wanted to create humans with an "exoskeleton," having great power and endurance and "a heart of ice" without feelings.
Sanji will be shocked to witness the changes in his

body.
Queen will chase and force him to show his raid

suit.
On the other side, we will witness some fight scenes between Kid & Law versus Big Mom. Kid will have severe headaches due to

Hawkins.
After that, the chapter will display Killer versus Hawkins.
There will be a long conversation between these two; at the end, Killer will ask two questions from

Hawkins.
Question 1- "What if the damage you do has nowhere to go?" Hawkins will reply that the damage is going to go to Kid in any possibility. Then Killer will cut off his left arm.
Hawkins will ask, "Why he has cut off his arm if the damage is going to go for it…" Killer will respond that Kid has no left arm.
Question 2- "How many lives do you have left if I remove Kid's straw dolls?" It seems like that was his last doll on Kid.
Hawkins will draw the card of "Tower" from his cards. But Kid will defeat him. However, the true meaning of the card is "the collapse of the old and a new path." 
---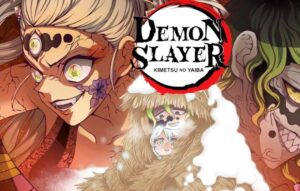 Must Read- (2021) How to Watch Demon Slayer Season 2 For Free?
---
One Piece Chapter 1029 Release Date-
This week One Piece Chapter 1029 is on hiatus. Therefore fans have one more week to get the confirmed spoilers and the chapter. The next chapter will show the climax of the Wano fight as only 5 minutes is left.
Where to read One Piece Chapter 1029-
Fans can officially read the One Piece Chapter from Mangaplus Shueisha and Viz Media next week on October 24, 2021. For unofficial chapters, you can follow TCB scans. But the Raw chapter will also release 2-3 days prior to the official release.
---
Do small things with great love.
Follow us on Twitter for more post updates.
Also Read-
Top 10+ Best Anime on VRV Ranked (Currently Running)

How to Watch Attack on Titan Season 4 Part 2 For Free

(2021) How to Watch JoJo's Bizarre Adventure: Part 6 "Stone Ocean" for Free? 

(2021) How to Watch Hanma Baki – Son of Ogre For Free?

(2021) How to watch Chainsaw Man Season 1 For Free

How to Watch Tsurezure Children? Watch Order Guide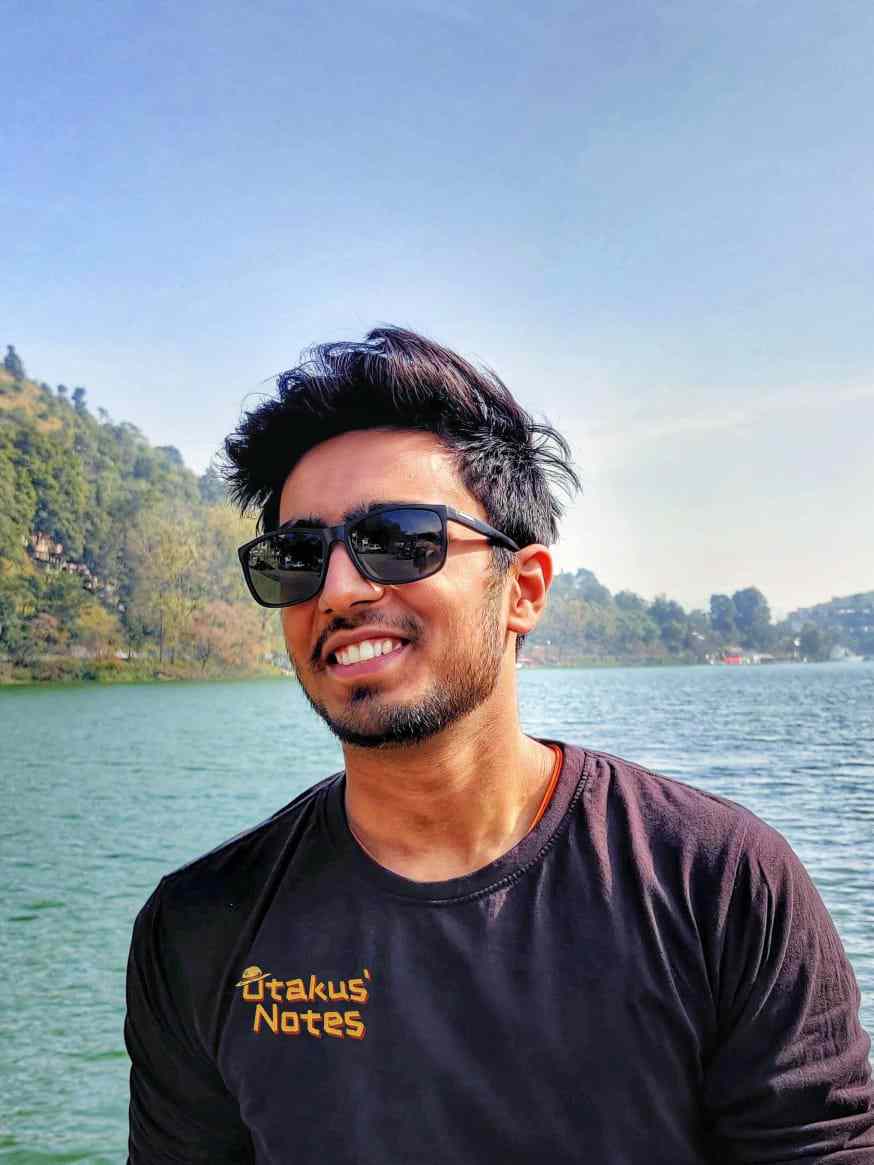 Engineering edified me dreams' propelling. And being an Otaku, a superlative dream of mine engulfs experiencing anime to its deepest quintessence and inditing my perspective towards it. Ultimately, anime blogging carved a path towards my desire and made me stand up to you.