Finally, after a week's break, the Korean spoilers of One Piece Chapter 1032 surfaced. It appears like the raw scans are yet to be released. Once again, thanks to Redon for providing the English translation of the Korean summary. The next chapter will cover some unbelievable panels.
Before advancing, let's review the significant panels of One Piece Chapter 1031. The last chapter unveiled the up-gradation in Sanji's body. Now he alone is competent in defeating Queen. On the other hand, Big Mom presented a glimpse of her devil fruit's ability. Just by eliminating one year of her life span, she has transformed into a gigantic monster. In contrast, both Law and Kid are also enthusiastic about taking her down with their awakening abilities. Now the final battle is at its climax, and anything can happen.
Must Read- One Piece: New Opening for 1000th Episode Revealed
One Piece Chapter 1032 Raw Scans & Spoilers-
One Piece Chapter 1032 will be released under the title "The Dear Sword of Oden." It means the chapter will focus on Zoro and Enma. After witnessing Sanji vs. Queen, now the series will represent the fight between Zoro and King.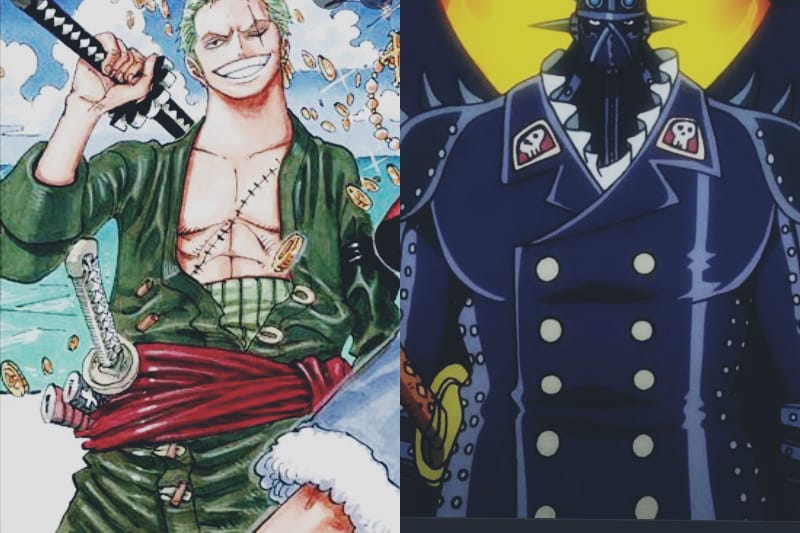 In the first panel, Marco will transform into his Phoenix form and will move somewhere with Izou. Izou will feel uneasy after hearing the report about the appearance of a mysterious Youkai. They will fly over the area where Big Mom is fighting.
The series will reveal that Fuuga is Yamato's friend; that's why he started following her.
In the previous chapter, we witnessed Brook and Robin jump from the upper floor. It seems like they will fall above Fuuga's head.
CP0 will follow them but get injured by the fire Youkai that also starts falling from the upper floors. Apoo will discover the CP0 and will take pictures of them to sell to Morgan. Apoo will say, "Tenryuubito's dogs in Kaido's castle! Exclusive!! I'm going to sell it to Morgan!! The Government, which lost its intermediary Doflamingo, finally..."
CP0 boss will hit Apoo with "Shigan," Apoo will fall to the ground while blood comes out of his mouth.
CP0 will know Drake's true identity. Therefore, in the next chapter, we will see CP0 vs. Drake and Apoo. Everyone thought that Brook or Jimbei would be engaged with CP0.
The climax will be King vs. Zoro. King has also modified his Zoan body like Queen. King will be returned to his human form and fight with his sword against Zoro. Zoro will make estimations on King's race. He will compare him with Fishman, Giant, and other species.
His dialogue will be, "Is it a Fishman? Does he have Giant's blood? He obviously has the power of a race I don't know. If I don't solve the mystery, I won't be able to defeat him." There will be a conversation between King and Zoro.
Suddenly, Zoro will hear the sound of a shamisen, and his Enma will react automatically to its sound. The series will display that Orochi will also hear the sound of a shamisen and approach the place where it comes from. In the end, he will meet Hoyori.
Finally the raw scans are out. Here we have attached One Piece Chapter 1032 Raw Scans.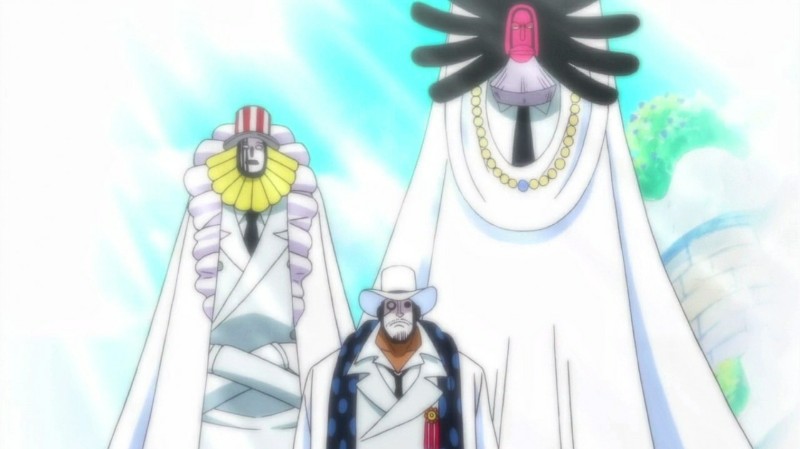 So far, that's the spoilers of the next chapter in brief. Presently the explained spoilers haven't been released yet. Therefore, we have to wait 1-2 more days to get an overview of the next chapter.
---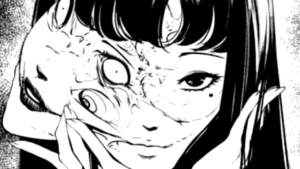 Must Read- (2021) Top 10 Best Horror Shoujo Manga Recommendations
---
One Piece Chapter 1032 Release Date-
After a week of hiatus, One Piece Chapter 1032 will officially air this Sunday on November 21, 2021. Also, a piece of information is surfaced that there is no break next week. It means One Piece Chapter 1033 will release next week, i.e., on November 28, 2021.
Where to Read One Piece Chapter 1032-
As we have already mentioned in our previous article, fans can read One Piece Chapter 1032 unofficially from TCB scans in the next 2-3 days. For the official release, you have to wait till Sunday evening. We will be back to update this post once we get the true raw scans of Chapter 1032. Till then, stay tuned with us, and thanks for following Otakusnotes.
---
Do small things with great love.
Follow us on Twitter for more post updates.
Also Read-
(2021) Top 15 Best Demon Slayer Fights (Manga) Ranked

(2021) Top 20 Best Gore Anime Movies Ranked

(2021) Top 10 Best Demon Slayer Swords Ranked (Manga)

(2021) Top 10 Best Comedy Shoujo Manga Recommendations

(2021) Top 10 Most Popular Old Man Cartoon Characters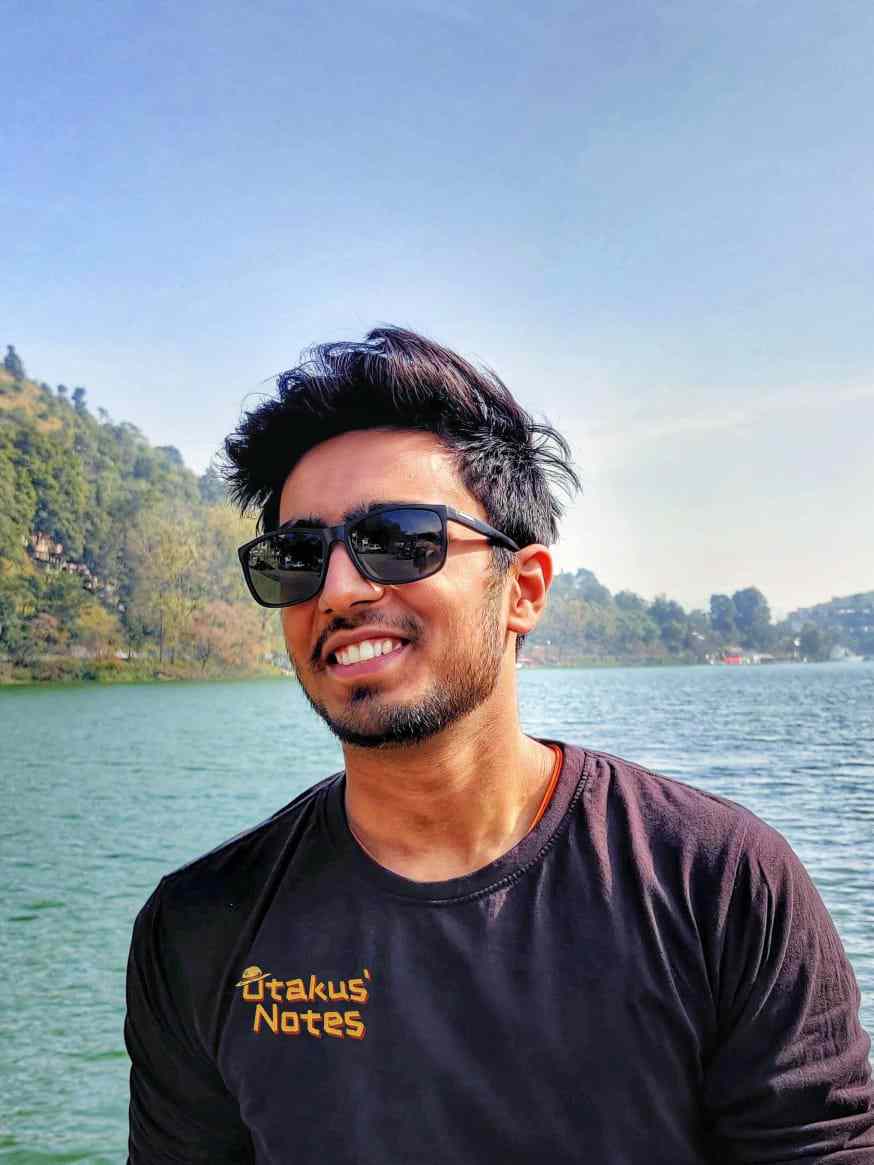 Engineering edified me dreams' propelling. And being an Otaku, a superlative dream of mine engulfs experiencing anime to its deepest quintessence and inditing my perspective towards it. Ultimately, anime blogging carved a path towards my desire and made me stand up to you.