The raw scans & confirmed spoilers for One Piece Chapter 1022 are out and we have also inserted the this post's link in the previous one. Sorry for the delay in the post. So let's begin now. But before proceeding, let's discuss the environment of the previous chapter. 
Robin has shocked all the fans of One Piece in the last chapter. Her battle against Black Maria finally came to a conclusion as she revealed her trump card. But before that, it was Black Maria who was all over Robin. Despite using Gigante Fleur, Black Maria easily countered it and attacked with Marianette. 
She went to burn the strings causing Robin to be surrounded by fire. It looked like she was trapped from all sides, and Black Maria was about to deal the finishing blow. However, this is where everything changed as Robin remembered what she had learned from Sabo.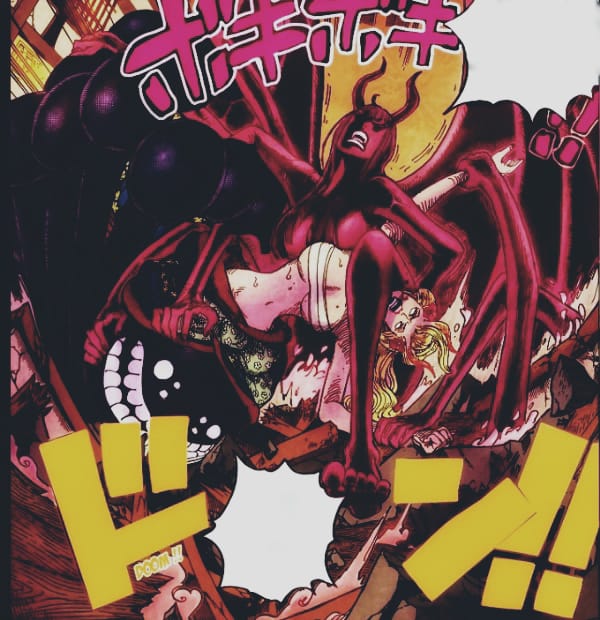 She broke the roof using Giganteum and was able to douse the fire with the rubbles. She then emerged out of that in a completely new form known as Demonio Fleur. It scared Black Maria to her core as she tried to escape somehow frantically. However, Robin was able to reach her, which marked the defeat of another Tobi Roppo. 
The rest of Black Maria's subordinates were defeated by Brook, as we turned our attention to Luffy. He was busy engulfing as much meat as possible to regain his energy. The chapter ended on a surprising note, with Momonosuke asking Shinobu to turn him into an adult using Ripe-Ripe Jutsu.
One Piece Chapter 1022 Raw Scans & Spoilers-
Once again, thanks to Redon for providing the rough translation of the next chapter. According to the translation, the upcoming chapter will release under the title "The Stars' Entrance" and will focus on various battles.
Starting with the combat between Raizo and Fukurokuju, proceeding with the environment of Killer and Hawkins, and end with the fascinating fight between Sanji, Queen, King, Perospero, Nekomamushi, Marco, and Zoro at one place. 
In contrast, this chapter will mainly focus on two fights. One of them will be between Raizo and Fukurokuju. And the other will be Killer against Hawkins. However, at the end of the chapter, we will also see our favorite duo teaming up against King and Queen. So, let's begin with the confirmed spoilers.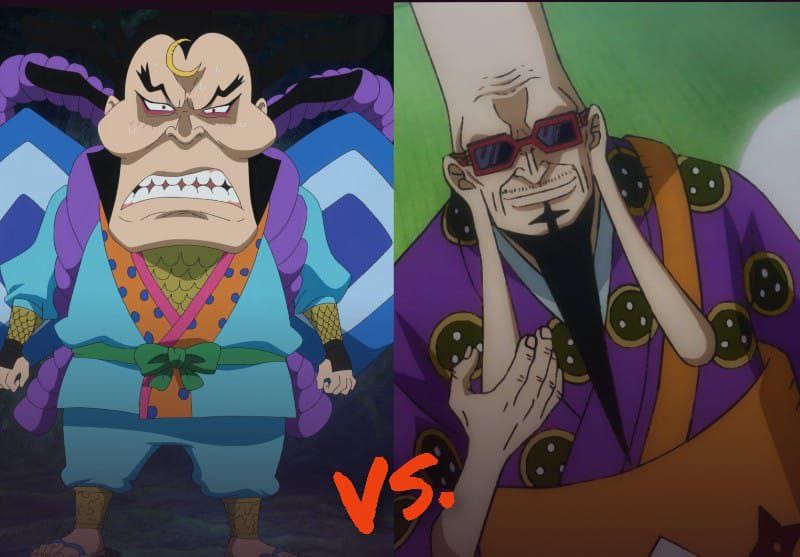 Raizo

will continue his battle against

Fukurokuju.
The defeat of all of the 

Tobiroppo

will be announced to the entire

Onigashima.
We will come to know that only 15 minutes are left before Onigashima lands on

Wanokuni.
Killer

 will take on 

Basil Hawkins

.

However, Hawkins has also connected his straw doll with 

Kid 

for the last

escape.
Sanji will be busy engaging with both 

King

 and 

Queen.

He will say how it is difficult for him to fight two of the highest officials in Kaido's army a

lone.
On the other hand, Perospero will shoot Candy Arrow at him. In short, Sanji will be fighting against three opponents, King, Queen, and

Perospero.
Luckily, 

Nekomamushi

 will save Sanji by attacking 

Perospero

, who tried to shoot Candy Arrow at him, and Marco will block King's

attack.
Marco

will tell King about a story he heard long ago. It involved a particular race with the unique power to manipulate fire at will, and they existed on the

Red Line.
Zoro will be shown to have recovered from Zou's medicine.
Zoro

 will team up with Sanji and launch a combined attack on King and Queen.
The ultimate dialogues of Zoro and Sanji will be;
Zoro: "If we win this battle… " Sanji: "Yes, we'll be closer to that…"
Zoro and Sanji: "Luffy becomes the King of the Pirates."
This is the raw translation, but we get an idea of how interesting the next chapter will going to be. Now the final battle is about to begin between the Straw Hats and the Beast Pirates. Every member is at their place. 
Chapter 1022 is going to be one of the most interesting chapters so far. Also, the next chapter will unveil a glimpse of King's past. It will be fascinating to know King's real identity. Back in the past, Big Mom only asked King to join Big Mom Pirates.
We know that Big Mom is very fond of different species. Some fans predicted that King is a different type of cyborg who has eaten a devil fruit. However, this spoiler has confirmed that King is not a cyborg.
He is from different species that can control fire. It will be difficult for Zoro to fight against Yonko's Right Hand, who is at the same level as Katakuri. Let's wait and watch how this fight will proceed. We will update the raw scans in this post once it is surfaced.
Finally, the full spoilers are out on Reddit. Once again, thanks to Redon to translate the whole summary of Chapter 1022. Fans can read the full summary from the link mentioned here. 
---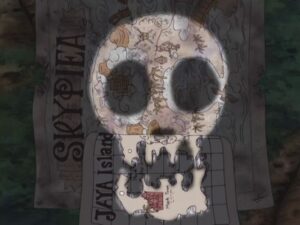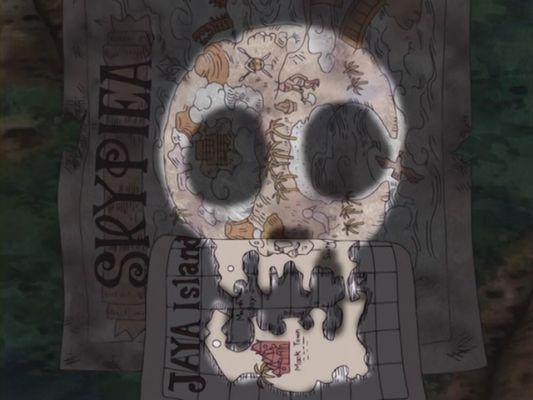 Must Read – Best One Piece Theory in 2021
---
One Piece Chapter 1022 Release Date-
According to Mangaplus Shueisha, we will get our hands on the next chapter on August 22, 2021. However, the update schedule may also be subject to change. It has also been confirmed that there will be no breaks after the upcoming chapter.
Where to Read One Piece Chapter 1022-
Mangaplus Shueisha and Viz Media will provide the fans with chapter 1022 of One Piece. We will come back with more One Piece articles. Till then, stay tuned.
---
Follow us on Twitter for more post updates.
Also Read-  
Top 7 Characters who can overpower Gol.D.Roger in One Piece

(2021) Top 10 Best Horror Anime on Funimation Ranked

(2021) Can you watch Crunchyroll for Free?

Top 10 Best Harem Anime on Crunchyroll 2021 Ranked

(2021) Top 20+ Best Yuri Anime on Crunchyroll, Netflix, Hulu & more

Top 15 Best Ecchi Anime on Crunchyroll, Netflix & Funimation 2021

(2021) Top 15 Best Isekai Anime on Hulu, Crunchyroll & Funimation

Top 10 Best Funny Anime on Netflix (2021) Ranked

(2021) Top 20 Best Action Anime on Netflix Ranked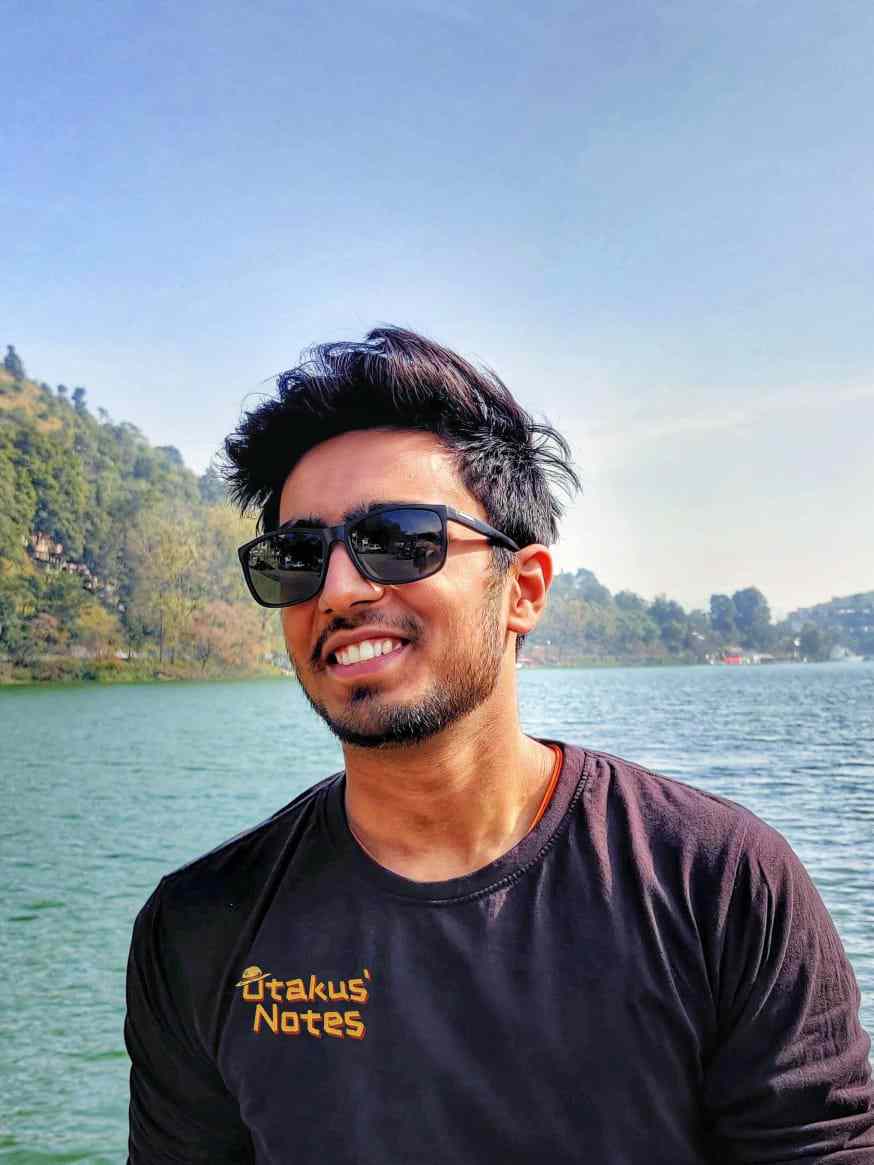 Engineering edified me dreams' propelling. And being an Otaku, a superlative dream of mine engulfs experiencing anime to its deepest quintessence and inditing my perspective towards it. Ultimately, anime blogging carved a path towards my desire and made me stand up to you.