Black Clover Chapter 278 was officially released a few hours ago under the title, "The Vice-Captain of the Golden Dawn." However, the chapter has focused on Charlotte and her new form. On one side, Yuno has injured Zenon in his new form, Spirit of Boreas, whereas Charlotte, Queen of Briars, has captured Vanica in her Modified Briar Magic. So, the question is; were two main pillars of the Dark Triad easily got beaten by the Clover Knights? The answer is No. In this post, we will discuss the predictions, some spoilers, and the release date of Black Clover Chapter 278.
Black Clover Chapter 278 Spoilers and Predictions-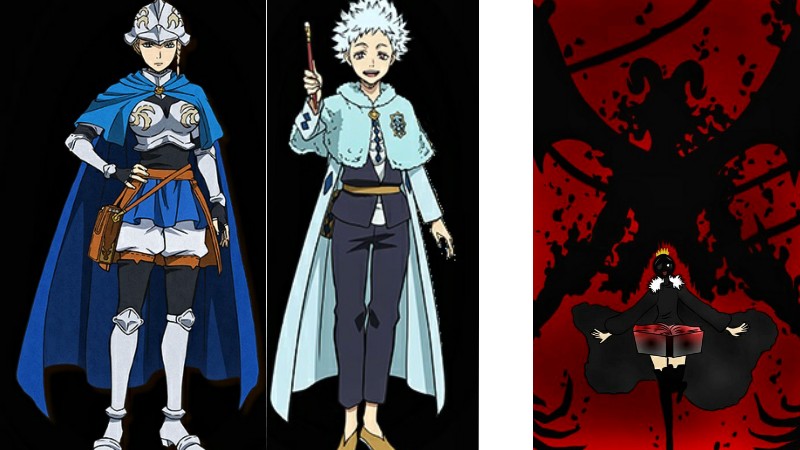 In the past two chapters, Tabata sensei showed an overwhelming magic power of both Yuno and Charlotte against Zenon and Vanica. Fans are appreciating to witness the new powerful form of both of them. But Zenon and Vanica are the two most vital Dark Triad members and for them to be trounced is not normal. They alone massacred the whole Golden Dawn and the Heart Kingdom. All these happenings are pointing towards the same direction that they will unleash more of their devil power in the upcoming chapters.
From the beginning, Charlotte is considered to be the weakest among the Magic Knight Captains. But the chapter unveiled that she has become a Captain only with her sealed magic. Now, after practicing arrays, it has not only to break her curse seal but also modifies it. So, Charlotte has awakened her real Briar Magic. Her power has risen exponentially. That is why she quickly overpowered both Shining Generals.
 Without any help from Rill and Langris, Yuno and Charlotte astonished the topmost Dark Triad members. Therefore, we can assume in the next chapter; we will either witness the continuation of the fight between Charlotte and Megicula or the clash of Dante versus Nacht and Jack. We are pretty sure that in the future, the Dark Triad will unleash their full devil power. And at that time, the Special Force will need Asta and the Elves team.
Black Clover Chapter 278 Release Date-
Shueisha will be on break; that is why Black Clover Chapter 278 will also be on hiatus next week. Hence, the next chapter will officially release on January 17, 2020. The raw scans will leak in the next week. We will be back with another article related to the raw scans and confirmed spoilers of Chapter 278.
Where to Read Black Clover Chapter 278-
Fans can read Black Clover Chapter 278 after two weeks on Mangaplus Shueisha or Viz Media's official website. For the latest chapter, you can visit these official websites now. We will be back next week; till then, stay tuned with us. 
---
Follow us on Twitter for more post-updates.
Also Read: