Today we bring to you news on the Record of Ragnarok Chapter 51 Spoilers & Release Date. Especially since the tension and excitement are high, we hope you find this satisfying.
In the previous chapter, we had the complete transformation of Hajun. Here, Hajun declared that Zerofuku is no more.
We also had the entry of Hades, who explained that Hajun is a legend from Helheim. Hades also explained the predetermined transformation according to the legend that mentions the shift from light to dark.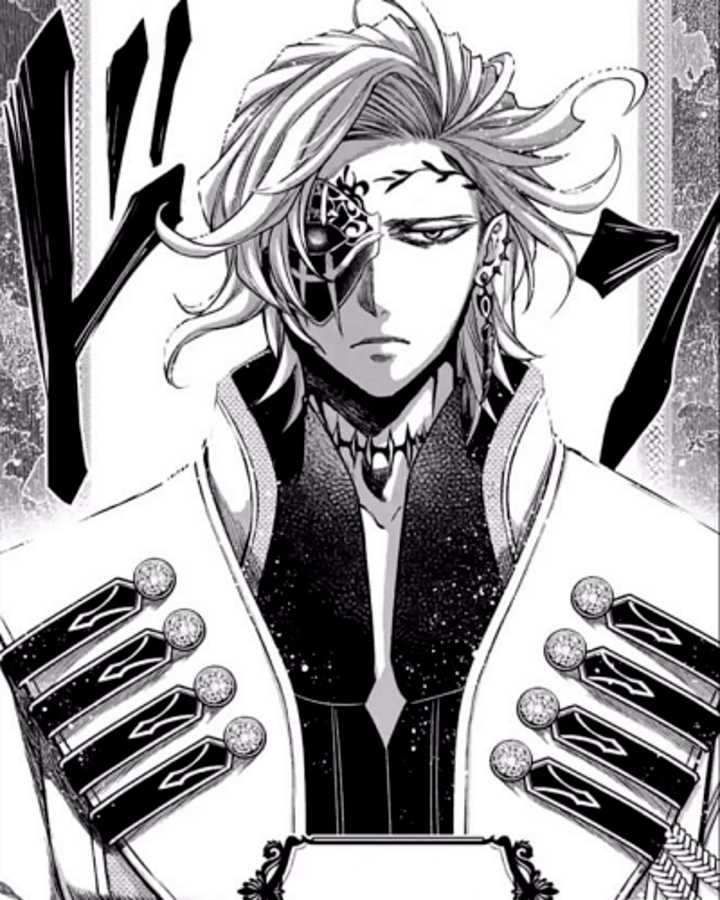 However, the battle between Buddha and Hajun did not cease as Hajun began testing out his powers. Hajun's main attacks were focused on biokinesis which was similar to Zerofuku's. 
This allowed Hajun to transform his arm into a drill-like weapon to deliver Divine Retribution. This move was titled Heaven Piercing Demon Drill and it was powerful enough to pierce through the shield of Ahimsa. 
Even though his sword arm extension was a huge threat, this drill was much faster. This is considering the fact that he managed to cut through one of Buddha's eyes.
Record of Ragnarok Chapter 51 Spoilers- 
The fight between Buddha and (originally) Bishamonten actually began around chapter 43. And with the additional dramatics and surprises added, the plot only got more interesting. And the fights have seen more action than ever before.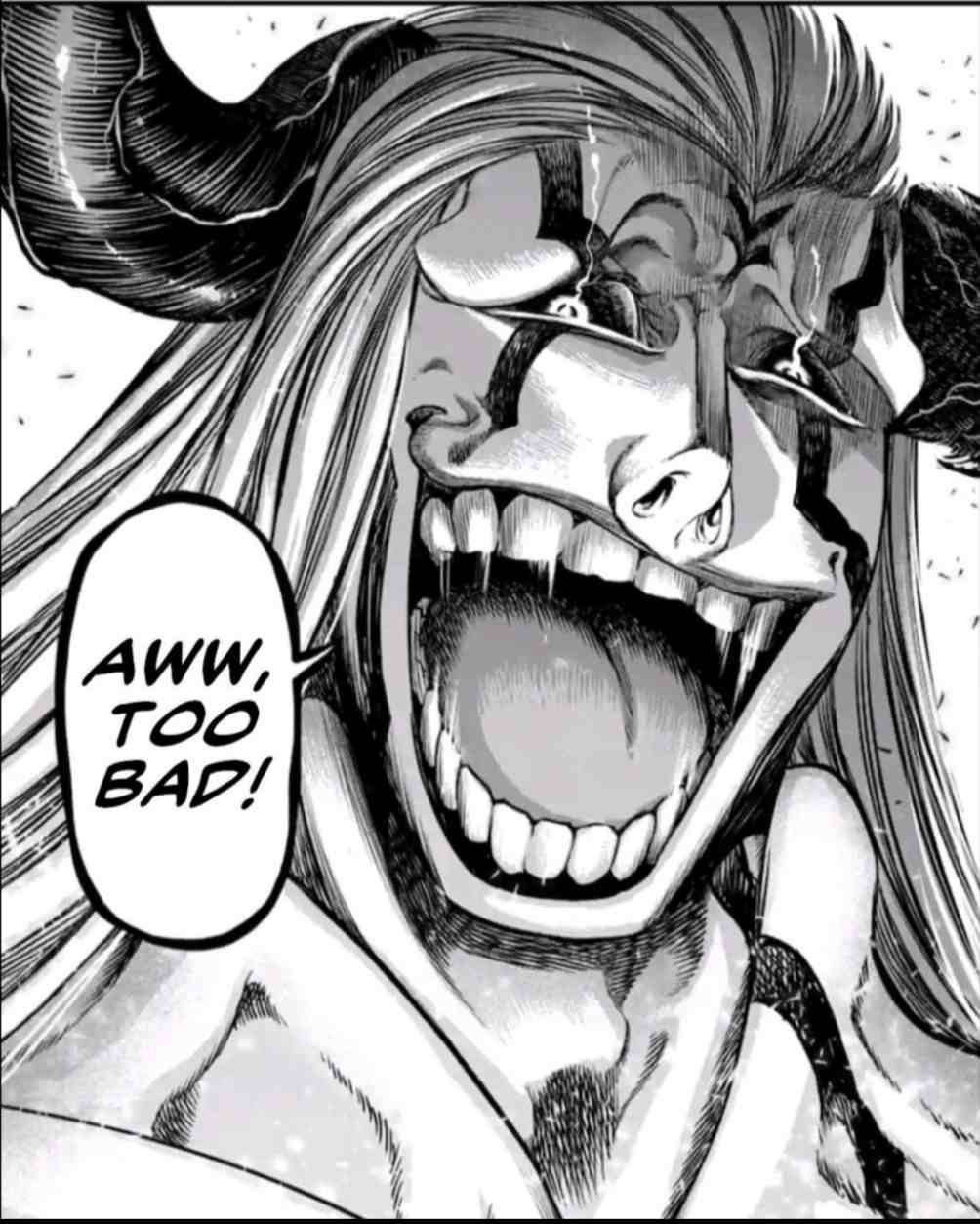 In the upcoming Chapter 51, there is a possibility of serious damage being dealt to Buddha. This is aided by the many signs of fatal injury and overpowering strength of Hajun.

Reddit fans are eager to see the other two Realms of Buddha's Staff. This may be accompanied by a flashback chapter that will reveal a new power.
In the close range, Buddha has no chance of winning, therefore there is a possibility that his new power will be some sort of long range ability.
There are some doubts and possibilities of  Buddha using Volund. This is especially considering the fact that the scales of balance don't really seem to be tipped in humanity's favor. 
We will most likely also have panels that explain the history and cause of the transformation of Zerofuku to Hajun.

The connections to Hajun will most likely be made through Beelzebub. This will hopefully reveal the story of the horns that led to the transformation.

Either way, we're in for a lot of action considering Hajun's testing out and expressing his strength. This means that he is sure to deliver Divine Retribution while revealing a number of his new attacks.
It will be very interesting to witness the fight between one of the strongest gods, Buddha, and one from the Netherworld, Hajun. Based on physical attributes & strength, Hajun is overwhelming Buddha. However, Buddha hasn't revealed his all techniques yet.
Also, if Hajun wins, then who will stop him because his only motive is to destroy Gods; therefore, someone from the God side has to defeat him. That's why there is more probability that Buddha is the one who will defeat Hajun and gives Humanity a point of victory. In this way, Buddha will help both Humanity and Gods at the same time.
Hence, in our opinion, Buddha will definitely win this fight against the demon of the Netherworld, Hajun.
Finally, the confirmed spoilers are out. Fans on the discussion hub are cursing Beelzebub. He was the one behind the transformation of Zerofuku into Hajun. Below we have attached the link to the confirmed spoilers in the text.
Record of Ragnarok Chapter 51 Confirmed Spoilers
Record of Ragnarok Chapter 51 Release Date – 
As usual with the tension building, right now fans have been left with a sudden surprise. And things will probably continue to be this way for at least another two to three chapters.
Chapter 51 of the Record of Ragnarok series is set to be released around the 31st of August 2021. And so we hope you stay tuned and informed of the Record of Ragnarok Chapter 51 Spoilers & Release Date.
---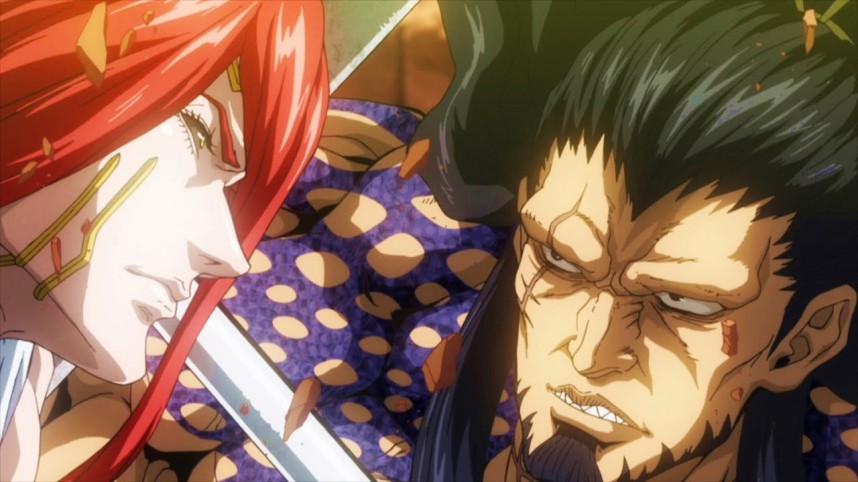 Must read – (2021) Top 10 Manga Like Record of Ragnarok
---
Where to Read Record of Ragnarok Chapter 51- 
All the progress of the Manga is slow; it does have a great action background. Furthermore, its illustrators Ajichika do an amazing job at illustrating all fight scenes in detail. 
Since there is no official read source for the Record of Ragnarok Manga, fans can read it on the unofficial Record of Ragnarok website. The manga is also available on some other private websites like Mangago. 
And if you get a little antsy, fans waiting in anticipation can go ahead and watch the anime, which is available on Netflix.
With this, we conclude with our Record of Ragnarok Chapter 51 Spoilers & Release Date article. Keep an eye out for our other articles while you stay safe, stay tuned, and stay hyped.
---
Follow us on Twitter for more post-updates.
Also Read –
(2021) Top 20 Best Action Anime on Netflix Ranked

(2021) Top 20 Best English Anime on Netflix Ranked

(2021) Power of Adam in Record of Ragnarok Explained

(2021) Top 10 Strongest Gods in Record of Ragnarok Ranked

(2021) Power of Zerofuku in Record of Ragnarok Explained

(2021) Power of Adam in Record of Ragnarok Explained

(2021) Top 15 Strongest Characters in Record of Ragnarok Ranked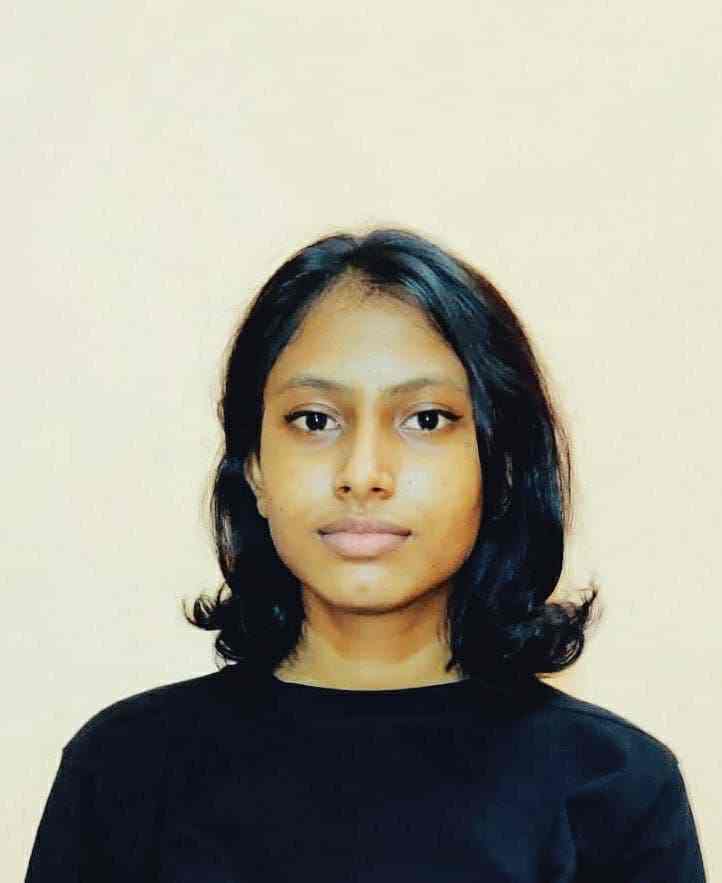 A simple wanderer in both actions and thoughts. Daydreaming is what they do best when they're not watching anime or obsessing over fictional characters. Open to all kinds of debates except those including ranking their love for their favourite fictional characters.