Finally, the Korean Source and the translated summary of One Piece Chapter 1012 surfaced unofficially. After going through the translated summary, we learned that the Red Scabbards would play an essential role in the next chapter. Previously, we saw Big Moms' Mother Mode, where she saved everyone from Page One only for Tama. She also displayed her "Code of Honor" only for the ones who give her tasty food. 
On the other hand, Luffy and Kaido are unveiling the pinnacle of their Conqueror Haki. Earlier we distinguished that Luffy's Conqueror Haki is enough to cease Kaido's attack. It means Luffy is presently at Yonko's level. Still, it is difficult to predict whether Luffy alone can defeat the Strongest Creature in the One Piece world or not.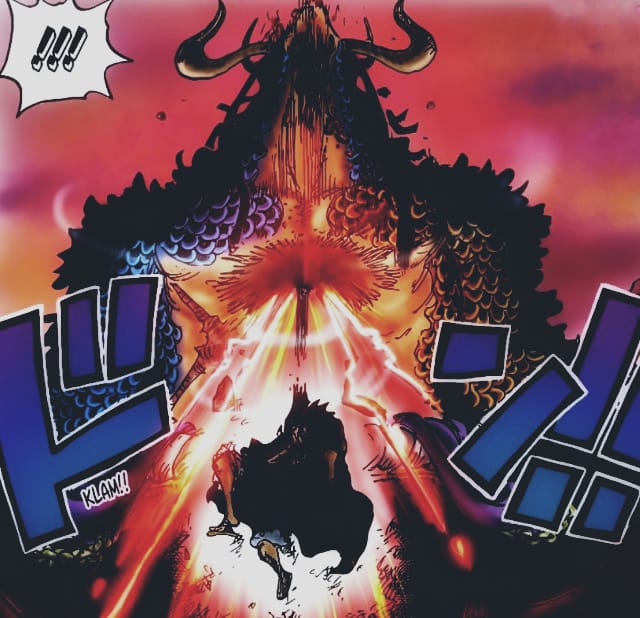 Currently, Law teleported Zoro and Zeus to the lower floors. Zoro's condition is worse, and Law is also not in the position to save him anymore. So, who will help them from the Beast Pirates? 
Now it's the one-on-one battle between the protagonist and the strongest creature of the One Piece World. Presently, Luffy has learned the proper use of Conqueror Haki. It means now he has surpassed many strongest characters in One Piece. Fans are also discussing that now Luffy can defeat Admirals, Right Hands, and even Sabo. Indeed, he is now at Yonko level. However, many fans are predicting that soon we will witness Luffy's 5th Gear. We are pretty sure that in his 5th Gear, he may even overpower Kaido. Now, let's discuss the environment of the next chapter; as we have already mentioned above, the confirmed spoilers are out. So, allow us to begin.
One Piece Chapter 1012 Raw Scans & Spoilers –
One Piece Chapter 1012 will release under the title, "Itching" which denotes for a samurai wound just feels like an itch. The next chapter will mainly focus on the environment of the lower stages. The chapter will begin with the continuation of the Red Scabbards' action.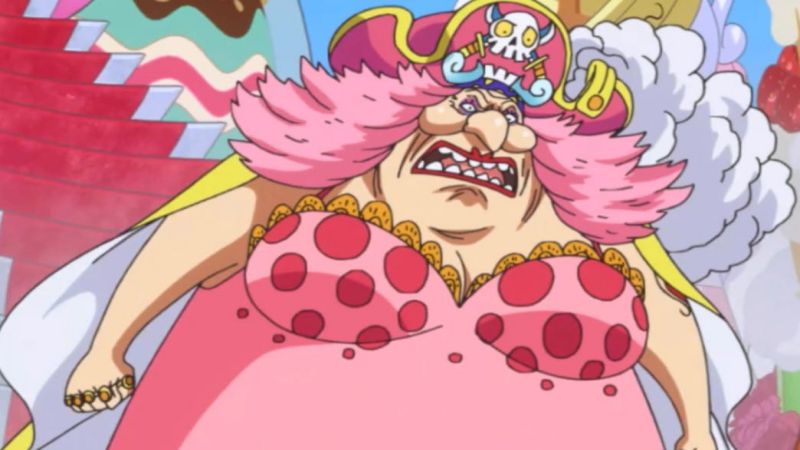 Scabbards will determine to move together, but Kiku will decide to take care of Kanjuro alone only with her one arm.
After that, Nekomamushi will meet Shishilian, where he will reveal to him about Pedro's death. He will also tell him that Perospero, one behind his death, is also present on this island. 

Momonosuke will inform that he can hear only two voices on the roof. Yamata will reply, "It means that 1 on 1 battle has started, she need to be hurry."

On the other hand, Sanji will save Zoro and take him with him. Kawamatsu and Izou will also join Sanji. 
Back to Big Mom, Page One is down, and to see him fall, Ulti will decide to attack Big Mom. But nothing will happen to her.

Following, Ulti will directly hit Tama, and Big Mom will enrage at Ulti for hitting her friend.

However, Nami will answer Ulti for attacking a child. She will reply, "I'm going to finish her right here!"
This is the summary of the next chapter. Unfortunately, due to a break this week, there is a delay in the release of the raw scans. As justified by the Reddit post, the raw scans will be out on May 6 i.e., on Thursday. It will be interesting to witness how Big Mom reacts to Nami. In our opinion, she will leave Nami and Usopp to save Tama.
---
---
Here, we have attached full One Piece Chapter 1012.
---
One Piece Chapter 1012 Release Date-
As we have already mentioned, this week, Shonen Jump is on hiatus in the celebration of the Golden Week in Japan. Therefore, fans have to wait one more week to get the official release. According to Mangaplus Shueisha, One Piece Chapter 1012 will release on May 9, 2021. The good news is there is no break for Chapter 1013.
---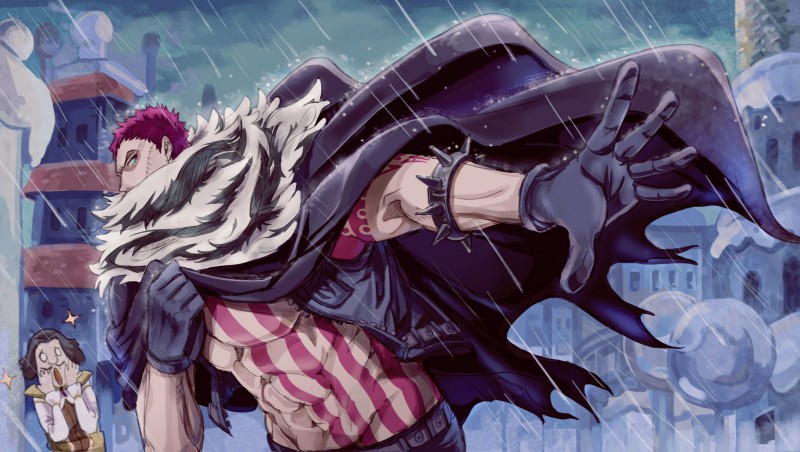 Must Read- Top 15 Hottest Male Characters in One Piece (Ranked)
---
Where to Read One Piece Chapter 1012-
Fans can read the latest One Piece Chapter from the official website of Mangaplus Shueisha and Viz Media. For Chapter 1012, fans have to wait till next Sunday. From the next chapter, we can also predict that who will defeat King and Queen. We will be back once we get the raw scans of Chapter 1012. Till then, stay tuned with us.
---
Follow us on Twitter for more post updates.
Also Read-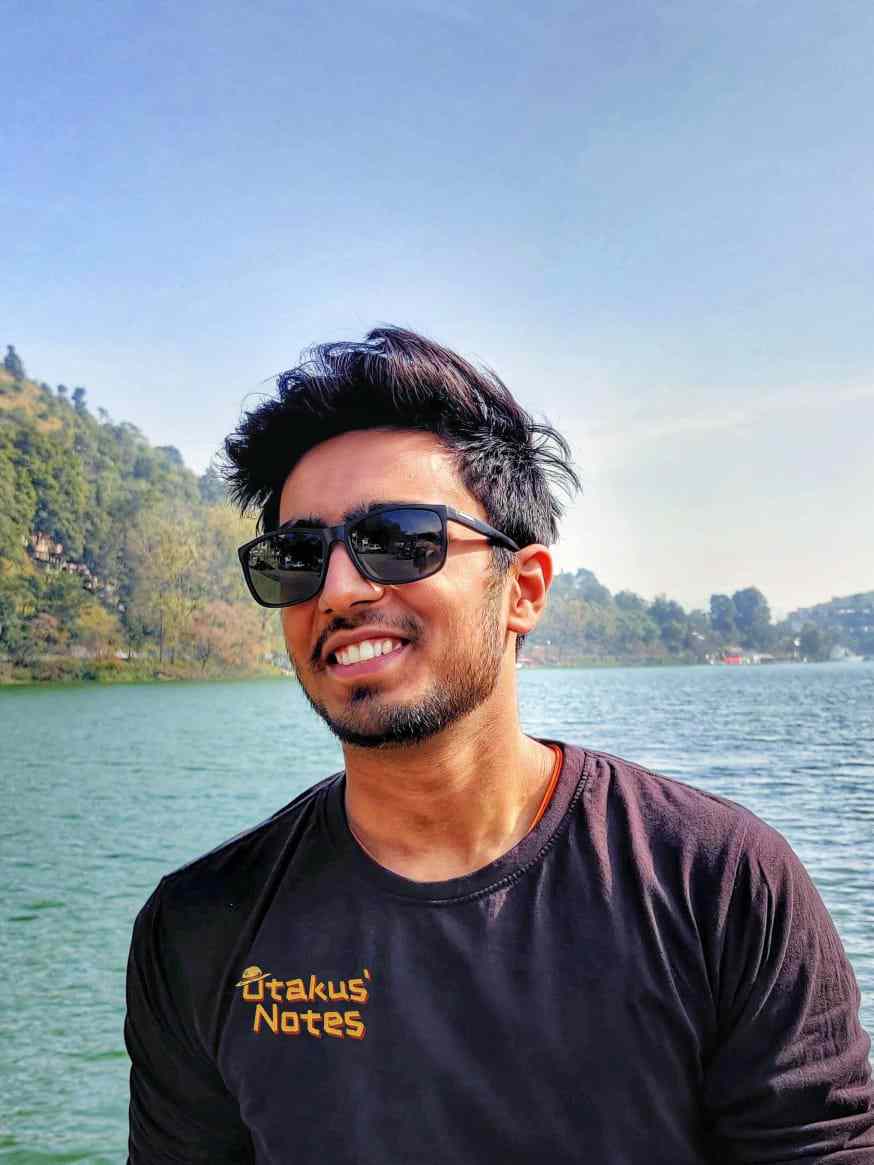 Engineering edified me dreams' propelling. And being an Otaku, a superlative dream of mine engulfs experiencing anime to its deepest quintessence and inditing my perspective towards it. Ultimately, anime blogging carved a path towards my desire and made me stand up to you.