In the past two years, Agito has changed a lot. Whereas on one side, everyone is evolving new techniques or forms, but Agito was practicing and improving what he already had. In the beginning, Kuroki explained Agito's greatest weakness, i.e., a fraction of a second he takes to switch between the two personalities. But over time, he showed something different that made even Kuroki say that now Agito is on his level.
The previous chapter unveiled that the secret techniques, Possession Spirit, and Fallen Demon that Tokita Niko formed were failures. So, he abandoned the Niko style and discovered the "Formless Style." And Lu Tian is the successor of this style; that is why he is the master of that technique. But now, the most important question arises: how Tian can use the Kure Clan Secret Technique Removal? In this post, we will discuss the spoilers and fan predictions of Kengan Omega Chapter 93.
Kengan Omega Chapter 93 Spoilers and Predictions-
Kengan Omega Chapter 92 was released under the title "Agito's Merits," which explained the past and the fighting style of Kanoh Agito. As justified by Katahara Metsudo, Agito has dual personalities, "Human" and "Beast," and both personalities perform different fighting styles. So, Agito can switch to any of his fighting styles as per need. This is the strength of Agito.
However, this is also the greatest weakness of him. During commuting, he takes a fraction of seconds, which makes the difference. Also, he is not expertise in either of his fighting technique. But in the past two years, he practiced his martial arts only and perfected it. That is why he overwhelmed Tian's formless technique in the previous chapter.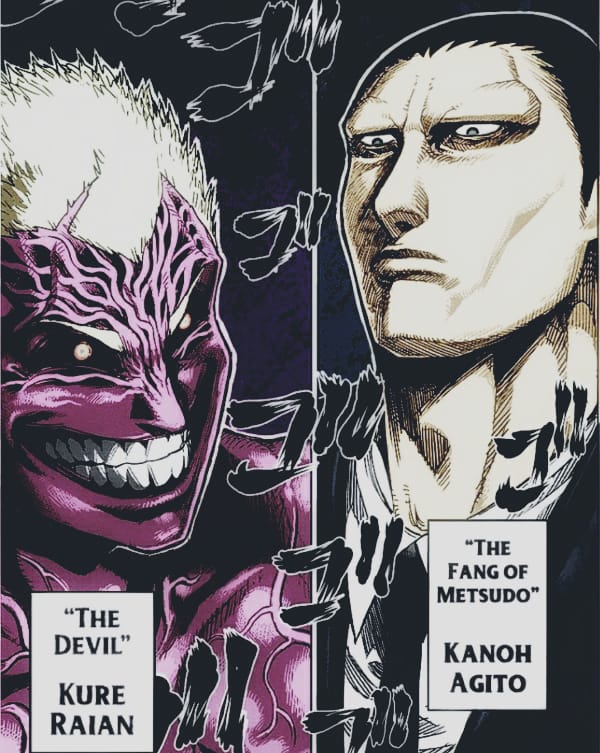 But now Tian has awakened his inside beast and used Kure Clan's secret technique, "Removal." Fans are comparing this fight with Ohma and Raian clash. We are pretty sure that Tian is not from the Kure Blood; it means he learned this technique rather than inheriting it. So, it's not as powerful as Raian's removal. Remember, Ohma defeated Raian only with his Niko Style, and Agito is well aware of this. Therefore, he may use his basic Niko Style to overpower him. Agito's performance in the next chapter could be an indicator as to how this fight would have gone in Kengan Ashura Tournament. 
Finally, the raw scans of Chapter 93 have surfaced with the confirmed spoilers. So, let's discuss:
The chapter will begin with Tian in his removal form and Kure Erioh will discuss about this with a mysterious person.
Also, Edward Wu will think of his past where he met Tokita Niko who already told him about Tian and his removal technique.
In the match, Tian will show his overwhelming strength to Agito where he consequently lands powerful attacks on him.
Tian will remove 96% of his limiter and Agito's only option is to block or defend.
In the end, Agito will wait for a perfect time and lands his trump card, Dragon Shot on Tian's face. As a result, Agito will win.
Here, we have attached the raw scans of Kengan Omega Chapter 93. 
Kengan Omega Chapter 93 Release Date-
Kengan Omega Chapter 93 will release next week on January 14, 2021. Fans have to wait one week to get the latest release. The next chapter may display the winner of Round 6.
Where to Read Kengan Omega Chapter 93-
Fans can read Kengan Omega Chapter 92 from the Mangadex website. For Chapter 93, you have to wait till next week. We will be back with other spoilers once we get the raw scans of the next chapter. Till then, stay tuned with us. 
---
Follow us on Twitter for more post-updates.
Also Read: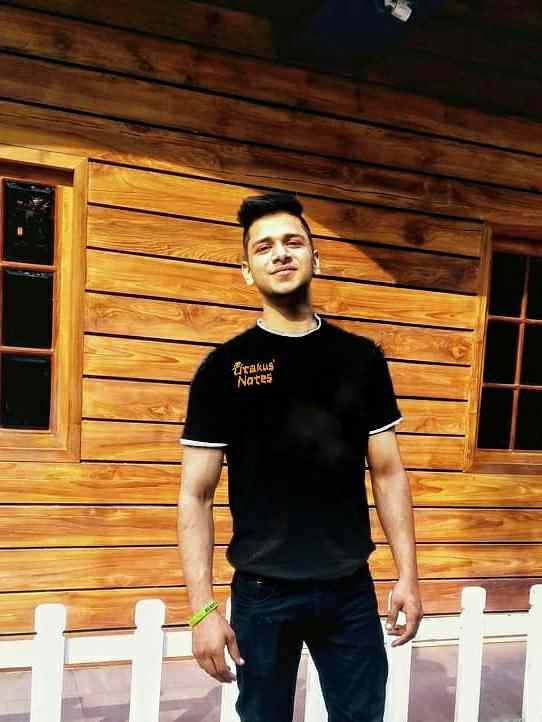 Sachin Kandwal is the newest member of the staff. And here in Otakus' Notes, he covers breaking stories of the Anime world. When he's not consuming content on Reddit, he can be seen exploring Bangalore city.