The previous chapter starts with the beginning of the final battle against Stanley and his army. Senku and his gang had the upper hand over their enemies since they knew Stanley's position. Although they were planning to wait and reassess their options, Kohaku ran off trying to launch a direct attack. Tsukasa and Hyoga decided to follow her since it was unsafe to leave her alone.
On reaching the enemies' location, Kohaku tried to look for weak spots in their formation. However, being combat professionals from the 21st century, Stanley and his men hardly left any opening. They had the perfect formation set up to fend off against any counterattack. Senku's main plan was to Guerilla Warfare to slow down Stanley's gang and buy time. Hyuga and Tsukasa had come prepared with their own ways to trick Stanley and others. They decided to use Chrome's remote-controlled record player to play the sound of gunshots.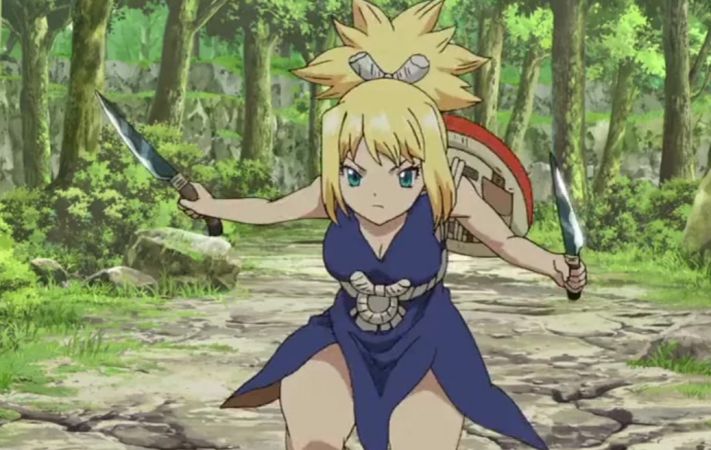 Their method worked as Stanley thought that they were under an ambush. However, one of their units zipped to the side to take a detour and try to find any nearby enemies. Tsukasa and others were meanwhile planning to destroy the enemies' transmitter so that they couldn't communicate with their base regarding the hostages. They were planning to have the advantage of hostages on their side. Meanwhile, Maya from the other unit of Stanley managed to spot Hyuga and the others forcing them to engage.
Dr. Stone Chapter 188 Spoilers-
We saw in the previous chapter that Senku plans to activate the petrification device before Stanley and his men show up. So, it remains to be seen whether he will be able to make his plan work or if he needs to switch to an alternate tactic. The previous chapter ended with Maya taking on Hyuga, Tsukasa, and Kohaku. Thus, it is very plausible that Senku and others are going to come to their aid at some point.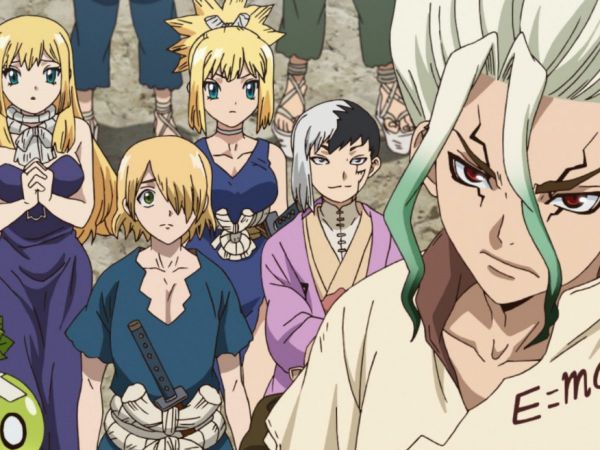 We may also see Suika and the others who have been taken as hostages join the fight after getting rescued. Stanley currently outnumbers them with his men. So, it is not possible for Hyuga, Tsukasa, and Kohaku to hold them off for long on their own. There is also this possibility of Stanley discovering Senku's hideout by retracing Suika's footsteps. It will be interesting to see whether he takes that route or engage the current enemies.
An epic fight between Maya and Kohaku is definitely on the cards. We know Kohaku is a brave and valiant fighter who never backs away from a fight. It will be quite fascinating to see the moves she pulls out against Maya who is also a brave warrior of Stanley's unit. The two female warriors going at it against each other will make a great watch.
---
        Must Read- Oricon's Yearly Sales: Top 50 Manga Series' Ranking of 2020 Surfaced
---
Dr. Stone Chapter 188 Release Date
Chapter 188 of Dr. Stone is going to be released on March 7, 2021. Dr. Stone has a weekly release, and the new chapters get released every Sunday. Fans are lucky that it gets released every Sunday as it allows them to enjoy their favorite manga in their free time on a holiday.
Where to Read Dr. Stone Chapter 188
The latest chapters of Dr. Stone can be read from the official website of Mangaplus Shueisha or Viz Media. Fans can get free access to every chapter of Dr. Stone on Mangaplus Shueisha. We will be back soon with another spoiler and prediction article. Till then, stay tuned with us.
---
Follow us on Twitter for more post updates.
Also Read-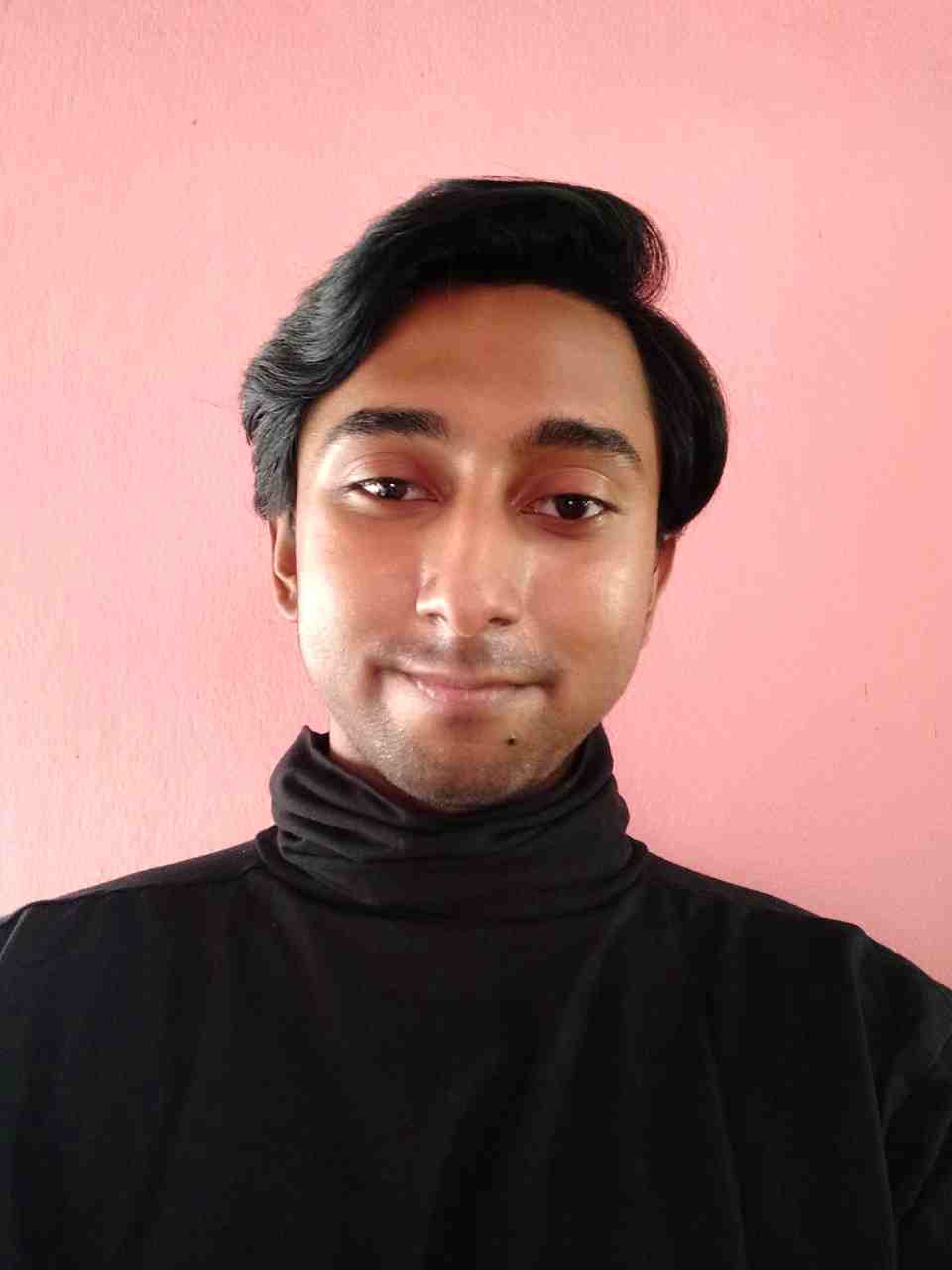 Life took a sudden turn for me when I finally decided to watch Kimi no nawa & Clannad. While both of them made me cry and introduced me to this vast world of anime. The Anime and Manga world is an escape for me from this complicated real world and serves as a relief. Being a content writer for OtakusNotes still feels like a dream and has been one of the best things to happen to me this year. It has been a productive distraction for me and I am loving every moment of it.