Round 9 is finally begun between Nicolas, the Grim Reaper from the Purgatory and Akoya, the Executioner from the Kengan Team. The previous chapter was slenderly focused on the past of both the fighters. Akoya, on the one hand, forced Murobuchi to take an extended leave and make his entry into the Kengan Team. Of course, based on strength, speed, and reflexes, he is an excellent asset. Unfortunately, his nature and killing instance is not loved by anyone.
On the other, the chapter unveiled a glimpse of Nicolas' fighting style. He is a sharp-witted fighter with a deleterious technique. As justified by Lolong, Nicolas is strong when he is cornered, also his dynamism is on par with the Top-Ranking A-Listers. We have already seen Akoya's strength and reflexes in Kengan Association Tournament. If we compare them based on physical characteristics, then Akoya has the upper hand, but here, Nicolas is a mysterious character. So, who will win? In this post, we will discuss the spoilers, raw scans and the release date of Kengan Omega Chapter 105.
Kengan Omega Chapter 105 Spoilers –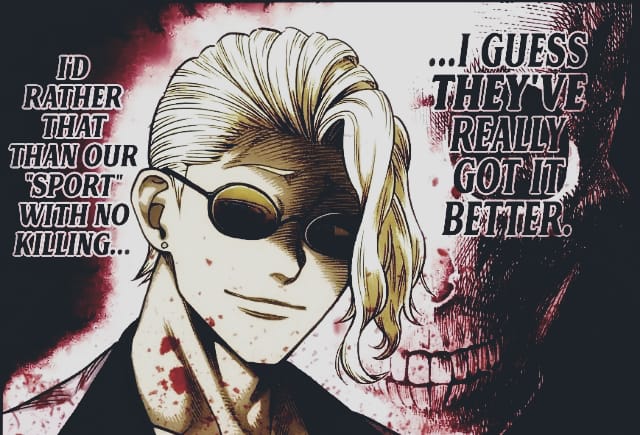 The upcoming chapter will begin with the continuation of Round 9, where Nicolas will explain a little bit more about his technique. In the previous chapter, he compared himself to the Parisian Bee. Just like Bees stings their enemies to death, Nicolas is also using some kind of poisonous technique that stuns the opponent's body part. His trim physique allows him to gain more speed with high reflexes, and his combat style, which is the same as Falcon, makes a deadly combination.
Akoya has already figured out the threat level of his style. He is also an A Tier fighter. In Kengan Series, we haven't seen Akoya being brutally beaten by any fighter. Both Nicolas and Akoya have the same nature of killing their opponent in the fights. Now, he has realized that his hands got stunned; there is a slight chance that he may give another opening to Nicolas. Also Nicolas is taking Akoya, an easy opponent which is his biggest mistake.
Therefore, the next chapter will focus on Nicolas, where we learn more about him, his past and his fighting style. This fight is also going to be one of the incredible fights. The next chapter's raw scans will leak a day prior to the official release, i.e., on Wednesday. We will add the confirmed spoilers' part once we get the raw scans of Chapter 105.
Here, we have attached the link to Kengan Omega Chapter 105 Raw Scans.
---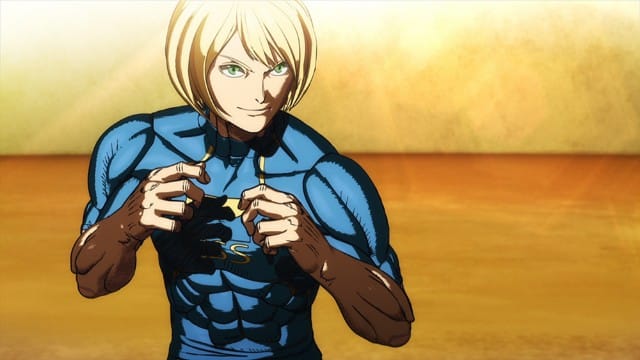 Must Read – Top 20 Strongest Fighters in Kengan Ashura Series Ranked
---
Kengan Omega Chapter 105 Release Date –
Kengan Omega is a weekly schedule manga by Ura Sunday; therefore, Chapter 105 will officially release on April 15, 2021. There is no news of hiatus till now; hence we can expect release as per schedule. The next chapter will unveil the true nature of Nicolas Le Banner.
Where to Read Kengan Omega Chapter 105 –
Kengan Omega is the continuation of the Ashura series written by Sandrovich Yabako and illustrated by Daromeon. Fans can read the upcoming chapter on Thursday from Reddit or various other private manga platforms. We will be back with another spoilers article. Till then, stay tuned with us.
---
Follow us on Twitter for more post updates.
Also Read-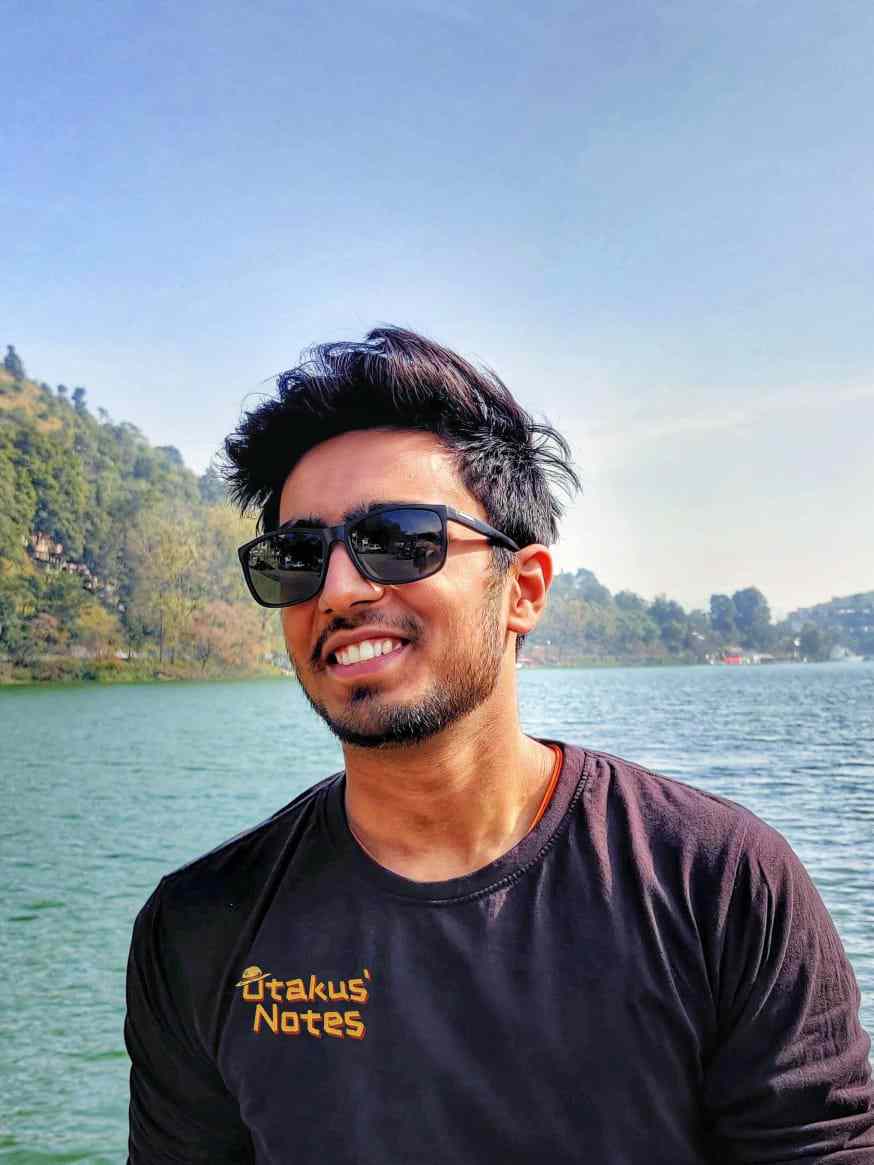 Engineering edified me dreams' propelling. And being an Otaku, a superlative dream of mine engulfs experiencing anime to its deepest quintessence and inditing my perspective towards it. Ultimately, anime blogging carved a path towards my desire and made me stand up to you.