The theory that began in the Kengan Ashura was unveiled in the mid of the Omega series. The Wu Clan and the Kure Clan's Origination with their secret technique was well explained in the latest chapter.  We have also updated an article regarding the story behind the Wu Clan and the first Wu.
Now, round 7 has unofficially begun. Alan Wu has already removed his limiter at 100 percent and changed his personality into Wu Hei. On the other hand, Raian is still defensive, analyzing his strength and speed growth. But in the end, Raian saw something unusual which engages his focus. So, what is it that shocked even Raian? This post will discuss the answer to this question, spoilers, and release date of Kengan Omega Chapter 96.
Kengan Omega Chapter 96 Spoilers and Raw Scans-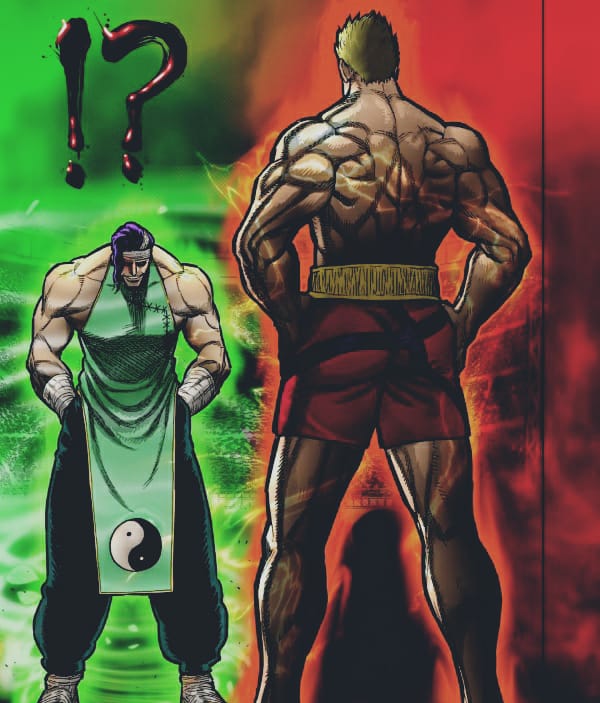 Kengan Omega Chapter 96 will show the continuation of Round 7 between Alan Wu and Raian Kure. Fans are estimating that Alan will suffer some penalty due to the commencement of match on his own. Shiina Alisa justified that if Alan would not stop, she will disqualify him.
Perhaps, this statement may reflect the outcome of Round 7. However, on the contrary, Raian Kure witnessed something unusual that drew his attention away from the match. On Reddit, based on reflection, fans are predicting that he saw Edward Wu and Xia Ji. We know that Raian met Xia Ji in the past when he arrived with Ohma to save Yamashita's life. But in our opinion, he has some connection with Edward also. That's why he was shocked to see them.
Anything can be possible. But losing concentration in between the match will lead to unfavorable consequences for him and the Kengan Team. Finally, the raw scans of Chapter 96 are out. Let's discuss.
The chapter will begin with the appearance of Edward Wu and Xia Ji. They will appear to witness the match.
Raian will be in the flashback mode where Kure Erioh talked about Edward Wu.
Raian will smile like a beast after seeing Edward Wu and decide to kill him.
On the other hand, Alan Wu will advance towards Raian and in counter, he will use Kure Techniques.
His Kure Techniques are alone powerful enough to fall Alan back but Alan will behave like a beast.
In a response, Raian will use Removal Technique and rip Alan's upper body into two parts.
This will result in the instant death of Alan and Shiina Alisa will be in trauma to witness this scene in front of her eyes.
Round 7 will be over in a wink and the Purgatory will win because of Alan's death.
Here, we have attached the raw scans of Kengan Omega Chapter 96.  
Kengan Omega Chapter 96 Release Date-
Kengan Omega Chapter 96 will release on February 4, 2021, i.e., on Thursday. The timings will be different according to the regions. Also, there is no news of the break next week. The next chapter will unveil the consequences of this ruthless battle.
Where to Read Kengan Omega Chapter 96-
Fans can read Kengan Omega Chapter 96 on the official website or Mangadex once it gets released. Kengan Omega series is also available on some private websites and apps. We will be back with another spoiler article. Till then, stay tuned with us.
---
Follow us on Twitter for more post updates.
Also Read-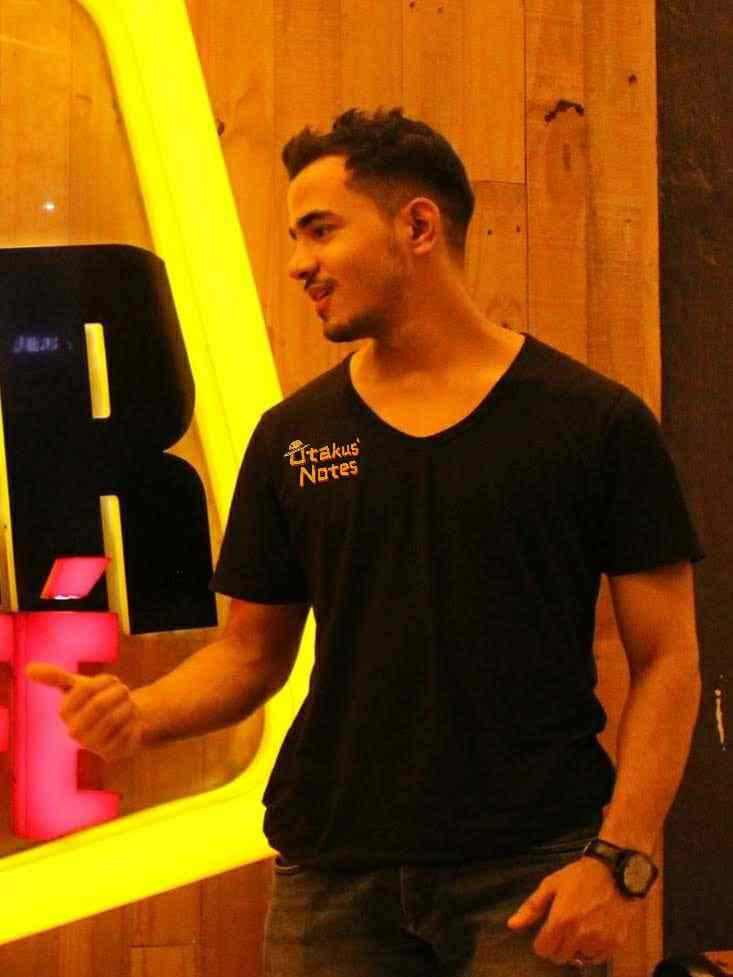 An Otaku who is in love and motivated by many Anime protagonists. The One Punch Man aka Saitama inspired him to become a Fitness Freak. Apart from writing at Otakus' Notes, he loves swimming and bowling.