One Piece chapter 1000 has become the talk in the otaku world. The most popular and accepted manga for 23 years with the highest copies in distribution all over the world. On the sensational occasion of the release of the 1000th chapter of this epic, One Piece writer Oda Eiichiro has commented on social media.
His message is targeted at the respect he has for all his readers and the gratitude to the people who have supported him in this long run. On that note, we present to you the English translation of that message. He has also hinted at a heavy scar regarding the end of the story. Read further for the whole comment-
English Translation of Oda's Message –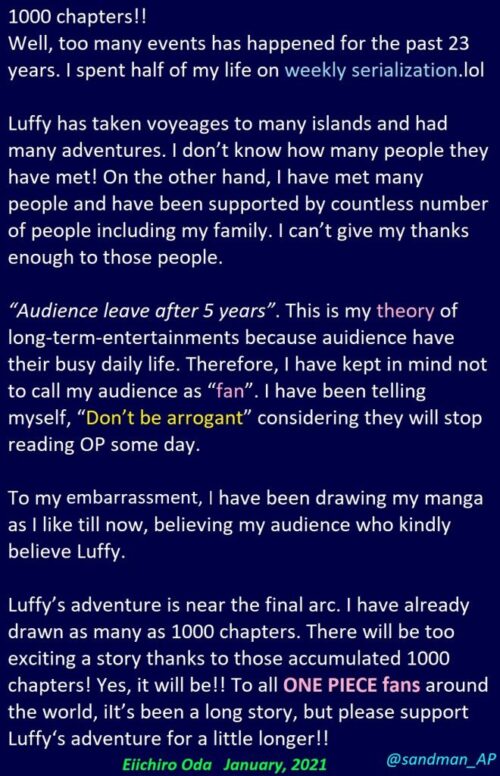 Oda is truly a legend among legends, being called one of the most enjoyable and jolly-loving authors ever; it is never boring when watching his interviews. Although this particular message holds a piece of very important and sensational information for everyone reading this epic story.
Oda has revealed that the current adventure of Luffy in the story is nearing its final arc. The main show of the clash between Mugiwara Ichimi and the Yonko is impending. Oda has also promised to deliver an even more grand and enthralling experience to the readers in the upcoming chapters. Finally, he has expressed his respect for all those who have supported him in the process and also requested further love and support.
You can read all chapters of One Piece from Viz.com or any other paid platforms. The 1000th chapter was released today on January 4, 2021. Do read it from trusted sources only and experience the most engrossing milestone in this epic. We will be back next week with more crispy news and facts to keep you updated. Until then, stay tuned, stay hyped.
---
Follow us on Twitter for more post-updates.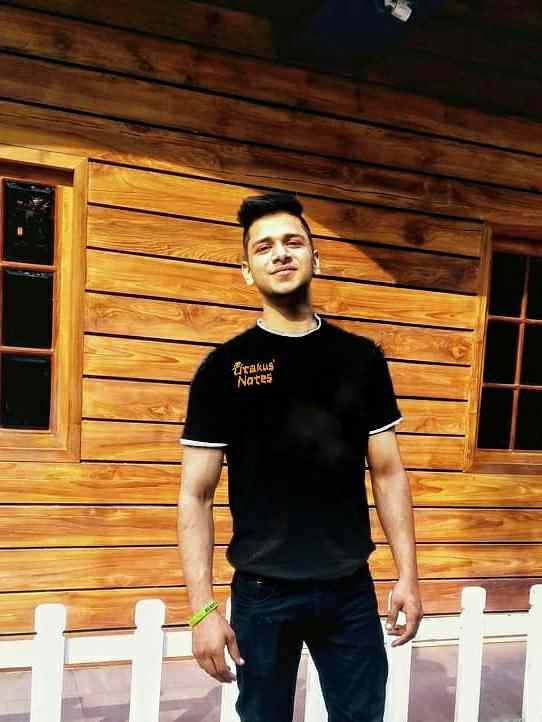 Sachin Kandwal is the newest member of the staff. And here in Otakus' Notes, he covers breaking stories of the Anime world. When he's not consuming content on Reddit, he can be seen exploring Bangalore city.