Note: We are updating this post continuously. New updates can be found at the bottom.
Reading comics has always been a favorite for almost all age groups of people. There are thousands of comics available in the market, but Mangas, aka Japanese comic books, are the best-selling and most loved. It's because Manga is fairly a big part of Japanese culture.
Mangas are interesting as they are filled with intriguing storylines and vivid pictures. Well, if you are an anime and manga fan, you might have heard of Tachiyomi.
Tachiyomi is one of the best manga reading apps available for both Android and iOS. Recently, Tachiyomi has been updated to a new version (v0.10.8) that comes with a number of new features and tons of bug fixes. So, you would like to download and use the latest version of the app. Below, we have provided the complete changelog of the Tachiyomi v0.10.8 and its download links.
---
Must See: How to use Tachiyomi? Best Extensions and Safety
---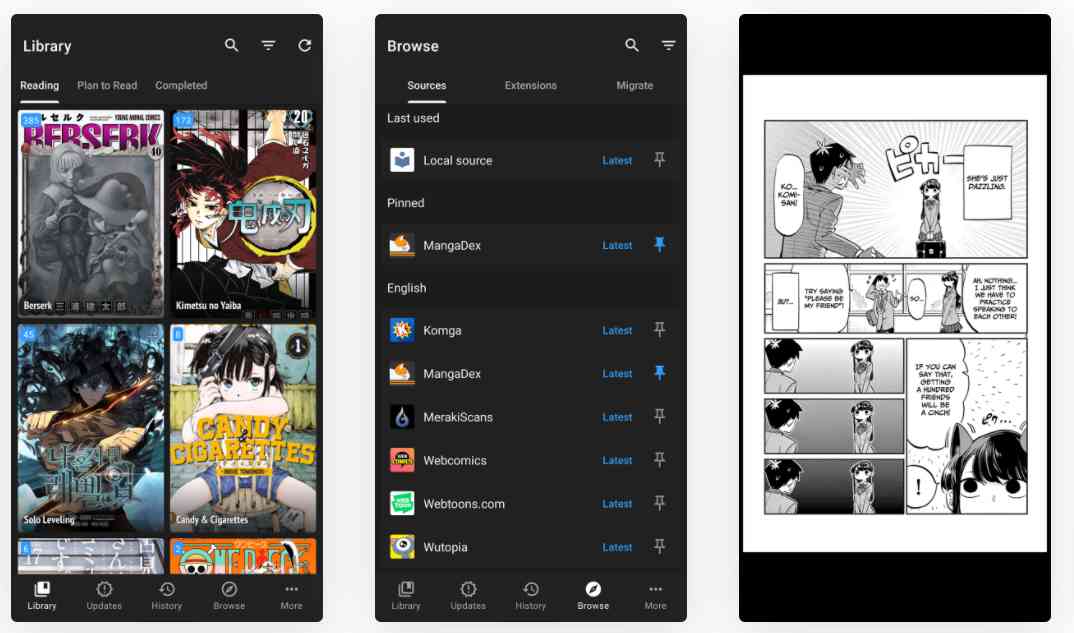 Tachiyomi v0.10.8 Changelog:
MyAnimeList tracking has been rewritten using the official API (you will need to log in again).
If search results don't show what you want, you can:
Search by ID using id:####
Search your added list titles using my:title
New (major)
Viewer navigation options (see WIP guide) (@ghostbear)
Filter library by tracked status (@ghostbear)
Chapter download icons for quicker download actions
New (minor)
New date format options (@Riztard)
Show source name in download queue (@Riztard)
Show count in library header (Library → Filter → Display → Show number of items) (@TheUnlocked)
Ability to reorder download queue by chapter number (@Riztard)
Shortcut to see commit history for official extensions (Browse → Extensions → Open an extension → history icon at top right)
Ability to manually save crash logs to a file (Settings → Advanced → Dump crash logs)
Unified history and update item design (@ghostbear)
Behavior changes
Split invert tapping for pager and webtoon type reading modes (@ghostbear)
Reading mode snackbar can be dismissed by swiping it (@ghostbear)
Trackers have now shown in a bottom sheet (@ghostbear)
Global search context menu option replaced with a share target
Allow typing in tracker score similar to chapters
Bug fixes
Fix tracker login redirects being white even in dark themes
Don't show hidden settings when searching
Fix crash when last read page is above a newer total page count
Direct user back to global search when coming from source search results (@clarencecastillo)
Manga chapter view content not being focusable when using a remote or controller
Fix crash when tapping downloading progress notification on Android 5
Fix multi-select phantom anchor bug in manga chapters and library (@clarencecastillo)
Show errors properly when tracking search fails
Under the hood
A lot of tracker related code cleanup
Gradle file converted to Kotlin DSL (@jobobby04)
Build tool and dependency updates (@TacoTheDank)
Require minimum WebView v87
---
Download Tachiyomi v0.10.8
You can download the latest version of Tachiyomi (v0.10.8) from the link provided below.
For more details, you can visit the Github link here, and for more updates, stay tuned with OtakusNotes.
---
Update (Feb 13, 2021): Tachiyomi v0.10.9 has been released!
New (major)
Right and Left reader navigation mode (@ghostbear)

Dual page split setting (More → Settings → Reader → Dual page split) (@rawfh, @ghostbear)
New (minor)
Filter sheets in library and chapters list don't have restricted height anymore

Show locales in list of sources to migrate

Ability to open manga when clicking the thumbnail in the migration list

Add action to directly share dumped crash logfile from notification

Add weekly as a library update frequency option

Show help button when a source doesn't load
Bug fixes
Fix some sources not loading properly

Fix downloads getting deleted when marked as unread

Fix crash when opening updates page when using Georgian locale

Fix sharing files when using third-party sharing menus
Under the hood
Optimizations for restoring backup

Optimizations for chapter download icons

Require minimum WebView v88
Download Tachiyomi v0.10.9
---
Update:  Tachiyomi v0.10.12 has been released
Behavior changes
Removed "Locked" orientation in reader, replaced with explicit orientations

Setting has been reset to the default "Free" option

Incognito Mode is reset on app relaunch, similar to a browser

Reader shortcuts now show menus instead of toggling through
Bug fixes
Handle sort order when resuming reading or downloading next chapters

Handle downloading with source names containing invalid characters

Always show bottom nav when scrolled up even if page is too short (@ivaniskandar)

Smoother download progress icons (@ivaniskandar)
Removals
App update check is disabled for Android 5.x users
Download Tachiyomi Apk version v0.10.12
---
Update (July 2, 2021) : Tachiyomi v0.11.1 has been released 
Changelog:
Reader

Add per-manga rotation mode setting (@bboyz269, @ghostbear)

Option to save pages to separate subfolders based on manga title (Settings → Reader → Save pages into separate folders) (@OncePunchedMan)

Grayscale filter

Automatic background color for pager-type reading modes (@ghostbear, @Jays2Kings)

Display animated webp whenever possible (Android 9+), otherwise fallback to static image (@inorichi)

Library

Option to hide "Local" badge (Library → Filter sheet → Display → Local badges) (@datreesezcup)

Option to update trackers during global update (Settings → Library → Automatically update trackers) (@gotson)

UI

New themes:

Dark: Midnight Dusk, Hot Pink and Green Apple (@CrepeTF, @OncePunchedMan, @Soitora, @Jays2Kings, @CarlosEsco)

Light: Strawberry Daiquiri (@Soitora)

For tablets (more coming soon):

Side navigation replaces bottom navigation

Split manga info/chapters view

Animations navigation bar icons (@Soitora, @CrepeTF, @Jays2Kings)

A bunch of cleanup (@Soitora, @ivaniskandar)

Misc

System notification to disable Incognito Mode when it's enabled (@ivaniskandar)

Adaptive icon shapes for app shortcuts (@ivaniskandar)

Add cancel all for series in download queue (@Jays2Kings, @Riztard)

Display the currently active restrictions in the library update preference (@gotson)

Shortcut to backup menu in More

Behavior changes

Open migrated/copied manga immediately after migration (@ivaniskandar)

Removals

Android 5.x support

Legacy backup creation (but can still be restored)

1 and 2 hour library update frequencies to avoid overloading sources

Bug fixes

Some crashes while fetching chapter pages

Dual-page split bugs (@ghostbear)

Decoder crash with 1px images and crop borders (@inorichi)

Unofficial extensions being labeled as "Obsolete" instead of "Unofficial" (@datreesezcup)

Use default reading mode in cases of invalid reading mode being set from forks

Handle not downloaded/bookmarked filtering in reader

Resume button not considering filters

Incognito mode disabled after the app kicked out of memory (@ivaniskandar)

Scrolling in tabbed sheets (@ivaniskandar)

Under the hood

Migrate to Coil (@ivaniskandar)

Remove material-design-dimens (@ivaniskandar)

Reinstate Proguard/R8 (@ivaniskandar)

Bump compileSdk to 30 (@ivaniskandar)

Avoid Anilist rate limit (@gotson)
---
SEE ALSO: Best Tachiyomi Extensions 2021
---
Follow us on Twitter for more post-updates
SEE ALSO: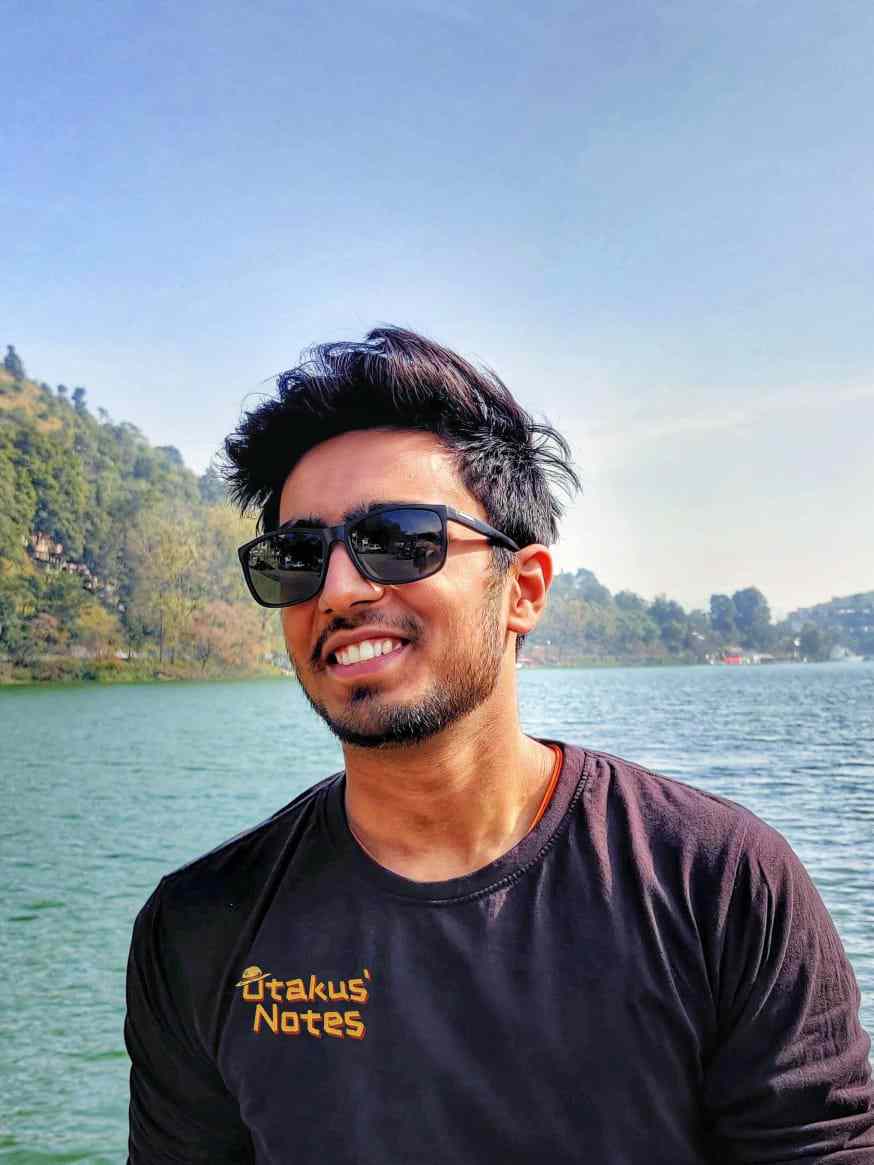 Engineering edified me dreams' propelling. And being an Otaku, a superlative dream of mine engulfs experiencing anime to its deepest quintessence and inditing my perspective towards it. Ultimately, anime blogging carved a path towards my desire and made me stand up to you.