The Korean spoilers of One Piece Chapter 1004 surfaced on Reddit along with the raw scans. The next chapter will display the environment of the other fights. The Straw Hats are currently engaged with the Tobi Roppo, and the next chapter will demonstrate how their struggles are going on. The previous chapter ended with the formation of Kaido's Hybrid form, and everyone wants to witness his appearance.
However, it seems like we have to wait one more week because Chapter 1004 will not display any occurrence from the Onigashima's top. Also, the Wano Act 3 has now over, and Act 4 will begin soon. It means the whole Act 4 will show the continuation and the outcomes of different fights. Back to Chapter 1004, the 10th person will appear who will help the nine Red Scabbards. So, who is this mysterious character? Let's discuss.
One Piece Chapter 1004 Raw Scans and Spoilers-
"Kibi Dango" is the title under which One Piece Chapter 1004 will be released. As mentioned, Tama will play a crucial role in the battle. In the past, we have discussed the advantage of Tama's devil fruit ability against the Beast Pirates. Her devil fruit allows her to produce Dango from her cheeks, and the animal who eats this will become tamed.
Tama can also subdue Gifters. However, it is still unknown if her ability also applies to normal Zoan users. Therefore, the next chapter will begin with Tama.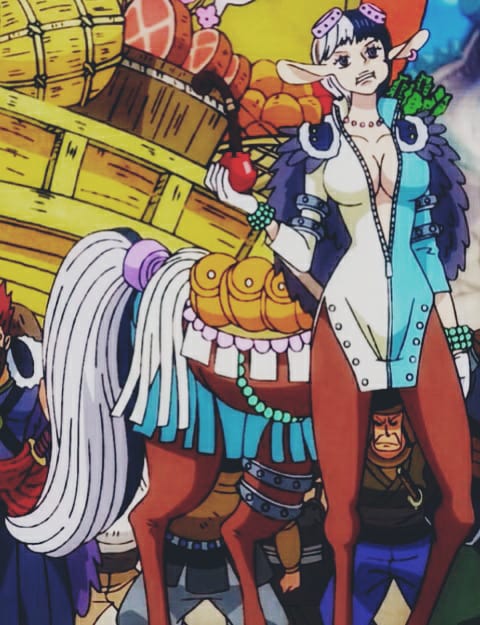 Tama will reveal that she had traveled to Onigashima on Speed's ship. It seems like Speed is now well and will also join the battle.

Nami, Usopp, and Tama will make a plan where Usopp will shoot dangos at enemies.

The Headliners and the Gifters will start eating dangos and become allies. Ulti will oppose them, but Nami will use "Thunderlance Tempo" against Ulti.

The environment will shift towards Franky and Sasaki's intense battle, where Franky fights in defensive mode.

On the other hand, Black Maria will capture Sanji and tell him about Nico Robin.

Bao Huang is also playing an important role. She will inform about Red Scabbards with her ability to King.

King will order Black Maria to end the lives of Red Scabbards as they are injured. This is the best chance for the Beast Pirates to massacre the Akazaya Nine.

In the end, Bao Huang will also inform a 10th person apart from Akazaya Nine who is helping them.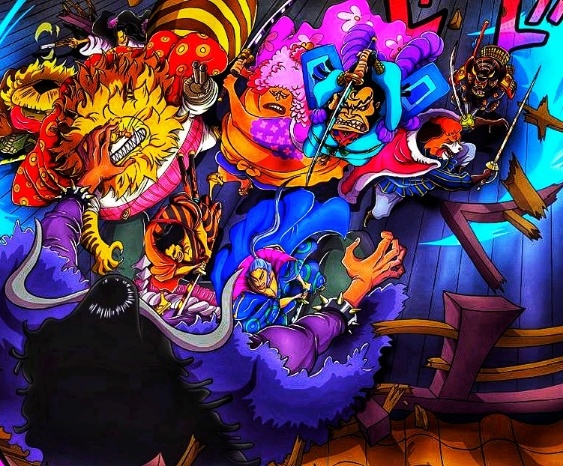 This is the summary of Chapter 1004. Fans are discussing the 10th person. In our opinion, Yamato or Hawkins might be the one helping the Red Scabbards. In the upcoming days, we will get updates regarding more spoilers and raw scans.
Here, we have attached the link to One Piece Chapter 1004 Confirmed Spoilers.
---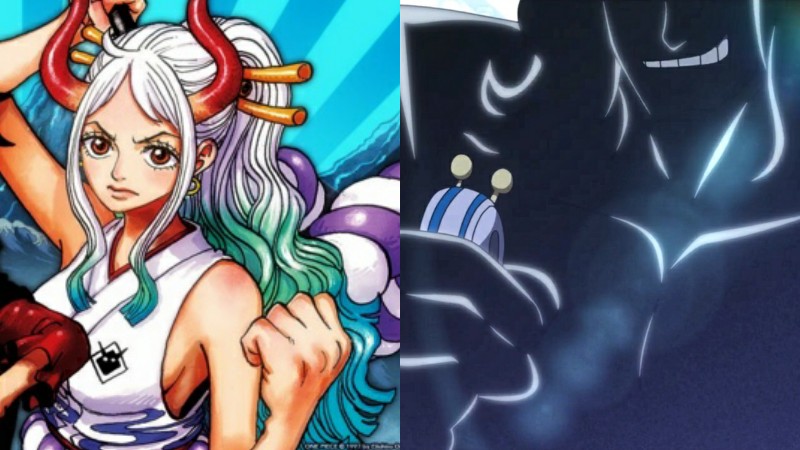 Must Read- One Piece: Has Kaido's Azure Dragon Unfolded the Biggest Enigma About Mythical Zoan Users? (Theory)
---
One Piece Chapter 1004 Release Date-
According to Shueisha, One Piece Chapter 1004 will release this week, on February 14, 2021. Also, it is confirmed on Reddit that Chapter 1005 will be on hiatus next week. Maybe in Chapter 1005, we will witness Kaido's Hybrid form.
Where to Read One Piece Chapter 1004-
You can read the latest chapter of One Piece from the official Mangaplus Shueisha or Viz Media website. You can try the MangaPlus app also, which is available on the Play Store. For the next chapter, fans have to till Sunday. Until then, enjoy while reading the raw scans and stay tuned with us.  
---
Follow us on Twitter for more post-updates.
Also Read-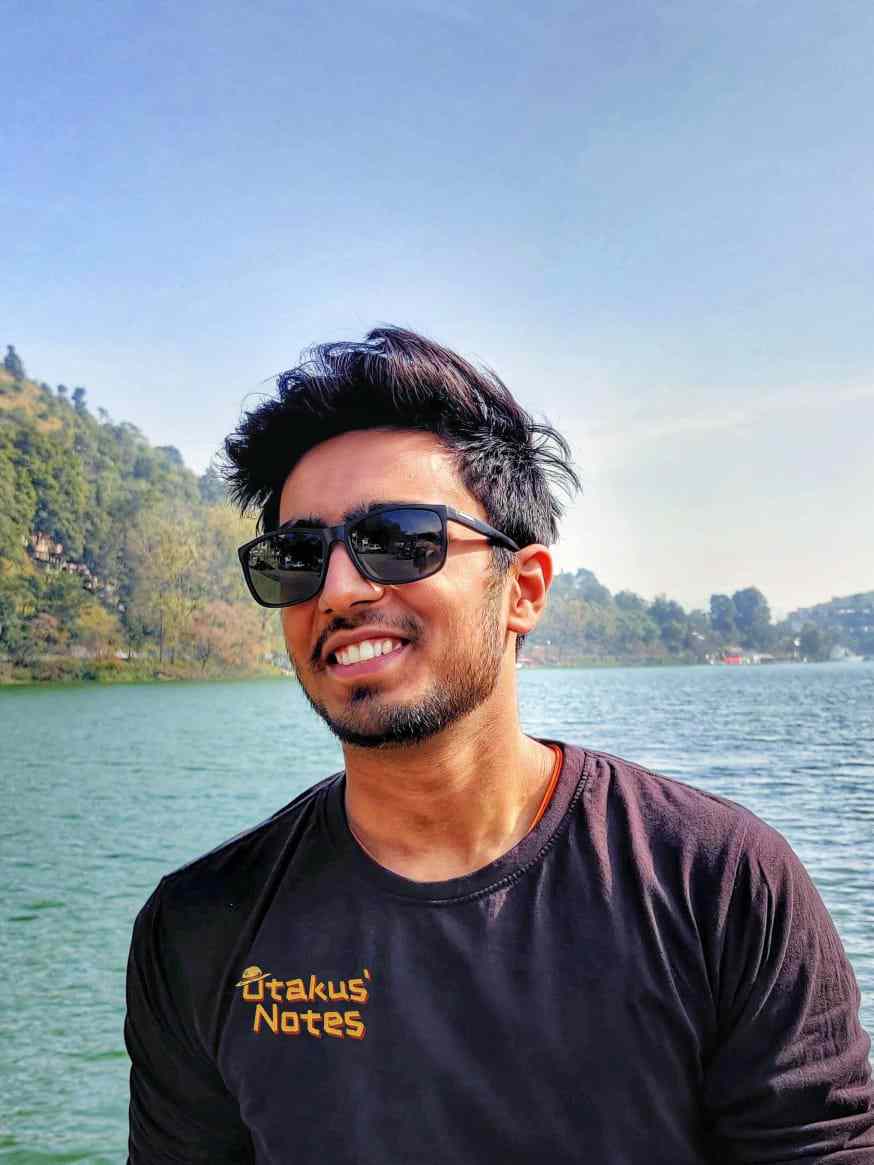 Engineering edified me dreams' propelling. And being an Otaku, a superlative dream of mine engulfs experiencing anime to its deepest quintessence and inditing my perspective towards it. Ultimately, anime blogging carved a path towards my desire and made me stand up to you.