The last chapter starts with 'The Great Three' nominating their respective grandsons as the candidates for the "Next Demon King." An idea that was not well received with Baal- a member of 13 Crowns. Upon which Lord Sullivan announced that every member of the 13 Crowns could nominate a candidate they deem worthy of being the Next Demon king. 'The Great Three,' along with the 13 Crowns, will nurture the candidates in order to bring hope for the future and Netherworld.
Later on, in an interview with the 13 Crowns, each of the candidates was asked one question – What kind of Netherworld do they wish to create! Leviathan Leiji (grandson of Lady Levi) wants to create a kingdom of freedom guaranteed by law. Where he makes the rules, and everyone follows. Bellial–Berry Razberry (grandson of Lord Bellial) wants to create a fun world where the strong will stand on top, and the weak will eat dirt. In his world, even morons could understand the law.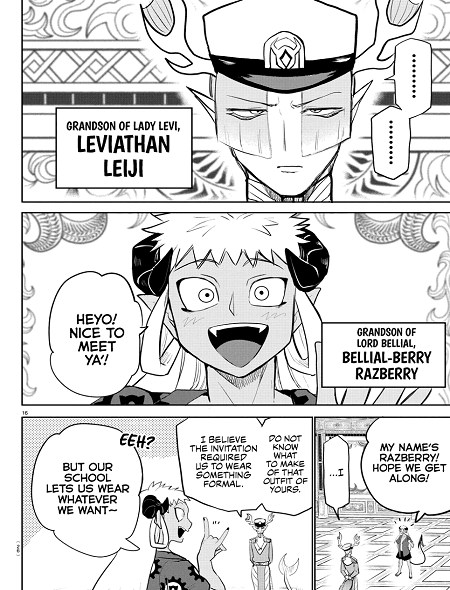 The chapter ends with the same question being asked to Iruma and him being hesitant to answer it. Since Iruma is the only human in a world full of demons, he is a little confused as to what shall he answer.
Welcome to Demon School! Iruma-kun Chapter 203 Spoilers-
The next chapter will begin with Iruma's answer as to what kind of demon world he wishes to create. He is a bit hesitant to answer due to his moral dilemma as to how a human will reign over a world full of demons. Also, he has not thought about becoming the next Demon King, even in his wildest fantasies. 
Since Iruma is the only human in the Netherworld, his answer would be nothing but extraordinary. An out-of-the-world answer which will surely leave the 13 Crowns in a state of bewilderment and Lord Sullivan in a state of awe. His answer would be reflective of the various challenges and difficulties he navigates through the Demon- world on a daily basis. His answer would be filled with compassion as emotionally demons are no less human than Iruma.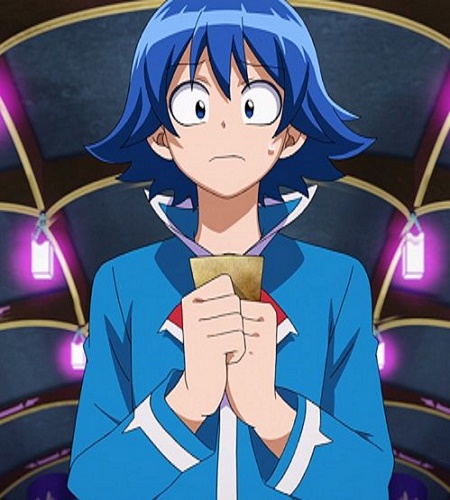 One can eagerly wait for the next chapter in order to know what turn the story will take from here. Whether Iruma will succeed or his secret would be out open in the Demon world.
Welcome to Demon School! Iruma-kun Chapter 203 Release Date-
Welcome to Demon School! Iruma-kun is written and illustrated by Osamu Nishi. It has been published in Akita Shoten's manga magazine Weekly Shonen Champion since its first release in 2017. Ideally, one chapter is released every week; however, it took 14 days to release the latest chapter 202, so one can only wait and see when will the next chapter be out. Most probably, it should be out by Friday (14 May 2021).
---
Must Read- (2021) Top 20 Strongest Characters in Welcome to Demon School! Iruma-kun Ranked
---
Where to Read Welcome to Demon School! Iruma-kun Chapter 203-
Welcome to Demon School! Iruma-kun is much-hyped after manga, and with the new season dropping, a lot of buzzes are created around the same. There are several sites from where one can read Welcome to Demon School! Iruma-kun manga for free. One can read manga on sites like mangarockteam or mairimashitairuma-kun for free. Stay tuned to know more about the upcoming chapters!
---
Follow us on Twitter for more post-updates.
Also Read-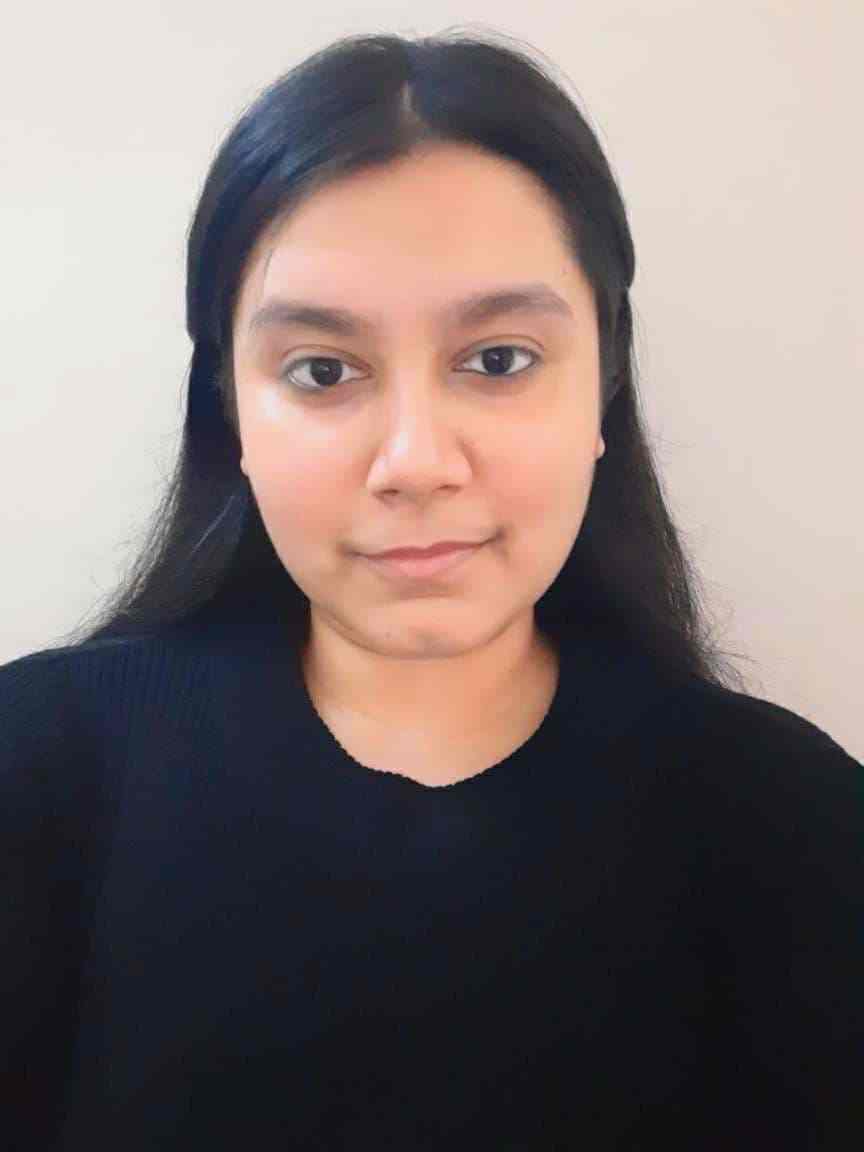 For as long as I can remember I was introduced to the beautiful world of anime when I was in 6th standard. The first anime I ever saw was Gakuen Alice. Suddenly a new world of possibilities and hope opened and since then I have never looked back. As a proud otaku, the thing that interests me the most about anime is its never-ending genres- it caters to the emotions and fantasies of millions. An alternate reality where one can let loose their wings and fly.