Yesterday, Kengan Omega Chapter 89 surfaced under the title, "An Envoy from Hell." Lu Tian, the Centipede and the strongest among the three-demon fist, have challenged the Fang of Metsudo, Kanoh Agito, for Round 6. He is a martial artist from Hong Kong with a Wuwang Fist style.
Agito knows that Wuwang Fist style is an assassination fist that can deliver a killing blow. But this technique is a bad matchup for an opponent who can attack quickly and consecutively. That is why he chose to fight in the free-style and easily overwhelmed Tian. But the twist arrived when Tian showed his worm tattoo. Also, the incomprehensible chat between Tian and Agito has raised many questions. Fans have predicted many theories on Tian and his relation with Agito. Therefore, in this article, we will discuss some of the spoilers, predictions, and the release date of Kengan Omega Chapter 90.   
Kengan Omega Chapter 90 Spoilers and Raw Scans-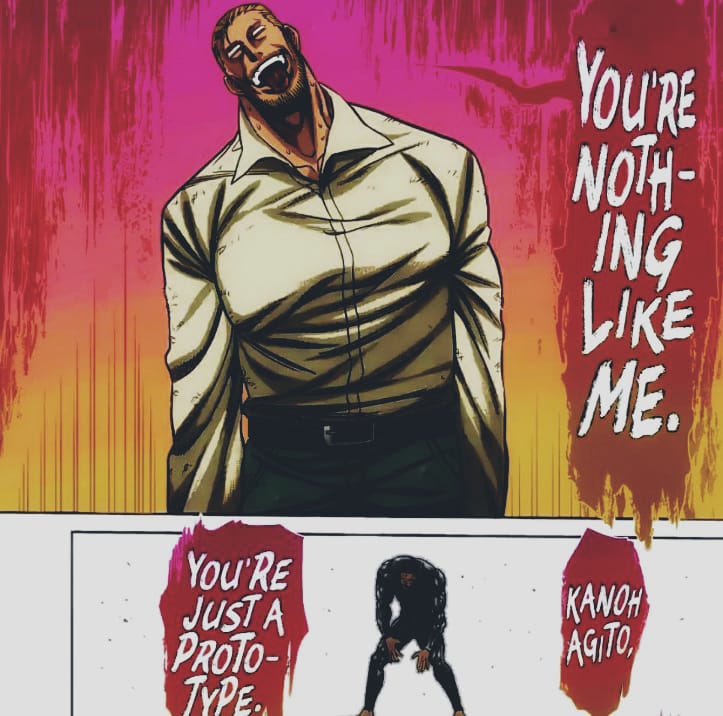 During the match, Agito has shown an offensive overwhelming freestyle technique to Lu Tian. Based on the conversation between them, we can estimate that Tian is also an expert in the Formless Stance like Agito. But the unexpected moment came when Tian revealed that he is also a member of the Worm. After Naidan, we witnessed another Worm member who has infiltrated the Purgatory. Also, a conversation headed between them. In the conversation, Tian categorized Kanoh as a prototype, and he is the one who inherited everything from Tokita Niko. This single page has brought up many questions related to the Worm and Tokita Niko. So, here we will share some fans' predictions associated with this panel.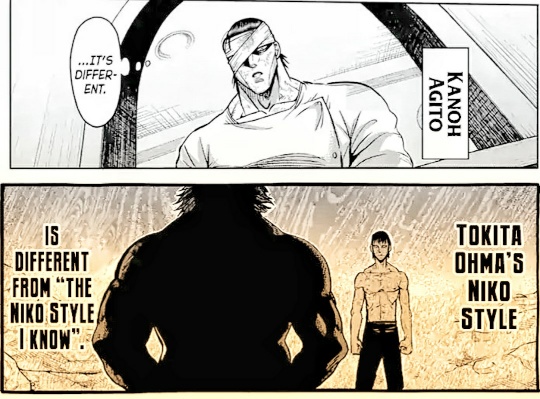 If we remember, in Kengan Ashura during the last round, Agito said that Tokita Ohma's Niko Style is different from the Niko Style he knows. It means he had also learned Niko Style from someone in the past. Only Gaoh Mukaku's students knew the Niko Style, and then they all inherited this style to the future generation. Also, every student shared the same name, i.e., Tokita Niko. Therefore, in our opinion, Lu Tian and Agito learned the Niko Style from the same evil Tokita Niko. (Here, we are not referring to Ohma's Tokita Niko). There might be something that happened in the past, and Agito ended up in the Gu Ritual. Therefore, Tian was referring to Agito as a prototype. If this theory is correct, then there is a possibility that Tian may also know advancement like Ohma.
The raw scans of Kengan Omega Chapter 90 have leaked. So, let's discuss the environment of the new chapter.
The next chapter will continue the fight between Lu and Agito, where Lu will also combat in a formless style.  

Lu will display his metallic bangle once again in front of Agito and we will witness the past behind this.
 After that, Agito will charge on Lu in offensive mode and as a result, the real fight will begin from this chapter.
At the end of the chapter, Lu will show a glimpse of his technique which will outshine Agito Kanoh.
Here, we have attached the link to raw scans of Kengan Omega Chapter 90. If you want to go through, you can visit.
Kengan Omega Chapter 90 Release Date-
Kengan Omega is a weekly scheduled manga and sequel of Kengan Ashura. But this week Kengan Omega Chapter 90 will be on hiatus. Therefore, the next chapter will officially release on December 24, 2020. The raw scans of the next chapter will surface a day before the official release. So, we will back once we get the raw scans of Kengan Omega Chapter 90.
Where to Read Kengan Omega Chapter 90-
Fans can read the latest chapter of Kengan from the Mangdex website or other private websites. For Chapter 90, you will have to wait till next Thursday. We will be back with another spoiler article. Till then, stay tuned with us.
---
Follow us on Twitter for more post-updates.
Also Read: (Confirmed Dates) Re:Zero Season 2 Part 2 Airing Dates Announced Officially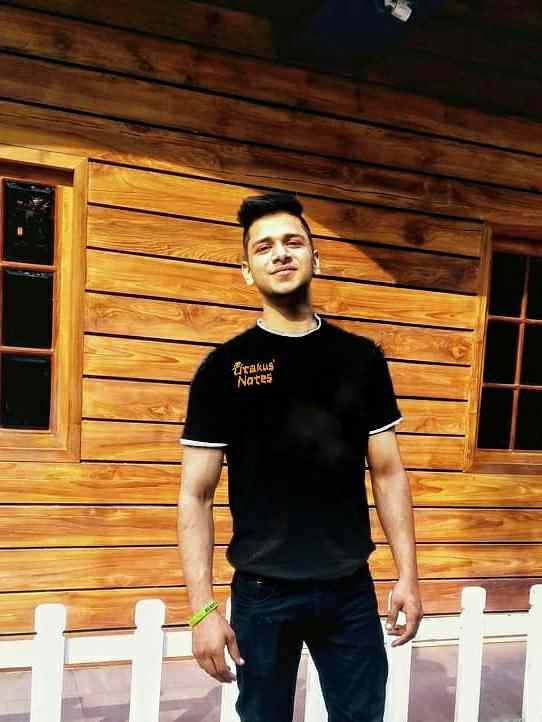 Sachin Kandwal is the newest member of the staff. And here in Otakus' Notes, he covers breaking stories of the Anime world. When he's not consuming content on Reddit, he can be seen exploring Bangalore city.